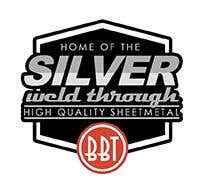 VW T2 Bay BBT Silver Weld Through Panels
Just Kampers has the full range of VW T2 Bay Silver Weld Through panels from BBT, ready for fast delivery right to your door. All of these panels have been created to a high standard, and then covered with BBT's silvery primer, which doesn't need to be removed before you weld your new Volkswagen Bay.
Take a look at the full range below, and get free delivery from JK on orders over £75.