UK Standard Delivery
FREE
On orders over £75.00
Spend £75.00 or more and we will send your order Free of charge to most UK addresses. Sent on a 24-48 hour service, delivering Monday to Friday. Orders are tracked and sent by Royal Mail or DPD, however larger bulky orders will be sent via Tuffnells. Unfortunately, we can't offer Free delivery to address in the Scottish Highlands and Islands, Northern Ireland, the Channel Islands, the Isle Of Man or the Isle Of Scilly. This is because our couriers deem these as hard to reach areas and charge a surcharge to deliver to them.
Large Item Delivery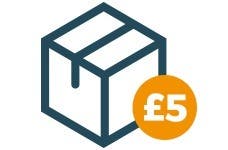 Additional Surcharge
Due to larger items such as panels, bumpers, glass etc requiring non-standard delivery, the cost of delivering these items has increased. Just Kampers has absorbed as much of these increased costs as we possibly can so we can minimise the impact to our customers, however, there will be an additional £5 fee on oversized orders.
Please be aware of this when ordering large items.
Priority Dispatch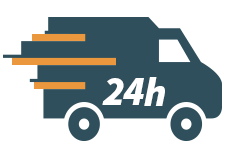 In a Rush?
For orders placed before 2:30 PM
In a rush? Jump the queue by upgrading to this service for priority dispatch (Mon – Fri). All orders placed before 2:30pm will be dispatched the same day. Please note, this is not a guaranteed next day delivery service but is a speedier dispatch from our warehouse. A tracking number will be provided following dispatch. Please note this excludes bank holidays as the couriers do not work over bank holiday weekends.
*Free delivery does not apply to oversized items which require delivery via Tuffnells. These items are subject to a delivery surcharge of £5.
---
International Delivery
Worldwide
To 203 countries
We deliver worldwide using a tracked courier service. Your order will arrive within 2-10 days depending upon location. Charges are calculated during the checkout process based upon the weight, size, and shipping destination of your order. This does not include import and handling charges. These are payable locally and are the responsibility of the customer.
---
Delivery Notification
1 Hour Slot
For courier deliveries
Have your order delivered by our courier (DPD) and they will tell you which hour of the day your delivery will be delivered in. No more waiting in all day.
Tuffnells deliveries do not have 1-hour time slots.
---
Tracked Delivery
Tracked
All the way
All orders sent via our couriers are tracked so you know where your order is at every stage throughout the delivery process. Go to the My Account area of the site and monitor your order's progress from there.
Click & Collect - Christmas & New Year
Click & Collect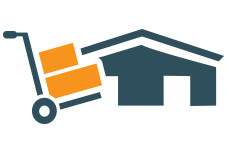 From our warehouse
We are open for Click & Collect orders during the Christmas and New Year periods.
You can place your order online with us and collect during the following days & times. Please allow 1 hour after ordering for your parts to be ready for collection.
Monday 26th Dec : Closed
Tuesday 27th Dec : Closed
Wednesday 28th Dec : 9:00 am – 5:00 pm
Thursday 29th Dec: 9:00 am – 5:00 pm
Friday 30th Dec : 9:00 am – 5:00 pm
Saturday 31st Dec : Closed
Sunday 1st Jan : Closed
Monday 2nd Jan : Closed
We are open for Click & Collect orders. All orders must be placed on the website before you arrive at Just Kampers as there is no sales counter at our warehouse. There is no facility to order your parts when you arrive.
Please allow 1 hour after ordering for your parts to be ready for collection. All collections will be handled in a Covid secure manner to protect you and the JK Team.
Click and Collect - Collection Times
Click and Collect operating times are as follows :
Monday : 9:00 am – 6:00 pm
Tuesday : 9:00 am – 6:00 pm
Wednesday : 9:00 am – 6:00 pm
Thursday : 9:00 am – 6:00 pm
Friday : 9:00 am – 6:00 pm
Saturday : Closed
Sunday : 10:00 am – 4:00 pm
Collecting Your Order
We need to see your order number given to you after you checkout, and proof of ID. This can be:
The payment card you used for the order
A current photo driver's licence or passport
We cannot release your order without seeing your ID
If you paid entirely with gift vouchers, a gift card or PayPal, please bring either your passport or photocard driving licence with you as ID.
Can someone collect on my behalf?
We're happy for someone else to collect your order, but to prevent fraud, the person you've nominated must present your order number and their own photo ID (passport or photo driving licence).
How long will you hold my collection for?
Please ensure that you've collected your goods within 10 days of placing your order. After this time we may return your items into stock, to keep our collections area clear and make it faster to find people's orders.
1. Order at Justkampers.com and select Click & Collect during the Checkout process.
2. Please allow 1 hour after ordering for your parts to be ready for collection.
3. Please have your JK order id ready and confirm your surname. Your order id is found on your order confirmation email.
4. Your order will be confirmed and brought out.