About Us
We're one of the world's leading suppliers and producers of parts and accessories for VW campervans and Beetles, as well as other air-cooled cars from Volkswagen. Since 1989, we've been part of the UK's VW community, and helping keep our beloved vehicles on the road and looking great.
A brief history of Just Kampers
Mark Reynolds set up Just Kampers on 1 September 1989, opening up a small workshop to repair and maintain campers and Beetles for customers across Surrey and Hampshire. Over the years, we began to hunt down sources for hard-to-find parts that we needed and even began to produce some of our own.
It wasn't long before we were producing and supplying parts more than we were working on customer vehicles, and we evolved into a mail order parts business.
Just Kampers then moved to JK HQ in Odiham, Hampshire in 1999, and took up a corner of a massive warehouse building in the countryside. Since then, we've grown and grown to fill that entire warehouse, and some of the surrounding units, filling the space with parts and accessories for a huge range of classic and modern Volkswagens.
We've now got tens of thousands of different products for sale, covering more than 25 different vehicles, and ship them to happy customers in dozens of countries across the world.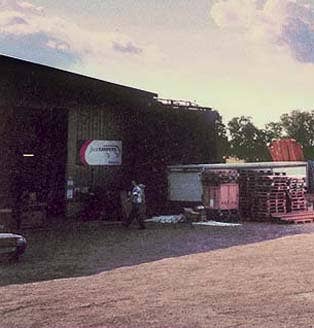 Run by VW enthusiasts, for VW enthusiasts
Loads of us here at JK have got our own Volkswagens, whether they're 1950s Beetles or brand-new VW T6.1s. There's a huge amount of passion and knowledge in the JK Team, and we're always striving help keep the community going, supply the parts and information that you need to finish your project cars, undertake your own repairs and find the right upgrades.
We attend dozens of events each year, whether in an official capacity as JK, or just on our own with friends and family. If you see us at a show, come say Hi!
An aside on Preservation Parts
One of the things we're most proud of at JK is our Preservation Parts range, much of which is created on site, right here at JK HQ.
As a brand, Preservation Parts stands for quality, giving you metalwork and other essentials which are made to the same specifications as the original parts your VW left the factory with.
You can browse and find out more about the full range of Preservation Parts Panels here.
Our on-site workshop
While we no longer work on vehicles for customers, we do have an on-site workshop at JK HQ which we use to work on our own VWs before work, during our lunch breaks and after work.
This is also where we put potential new products through their paces, and check whether they're good enough to be added to the range we stock at Just Kampers.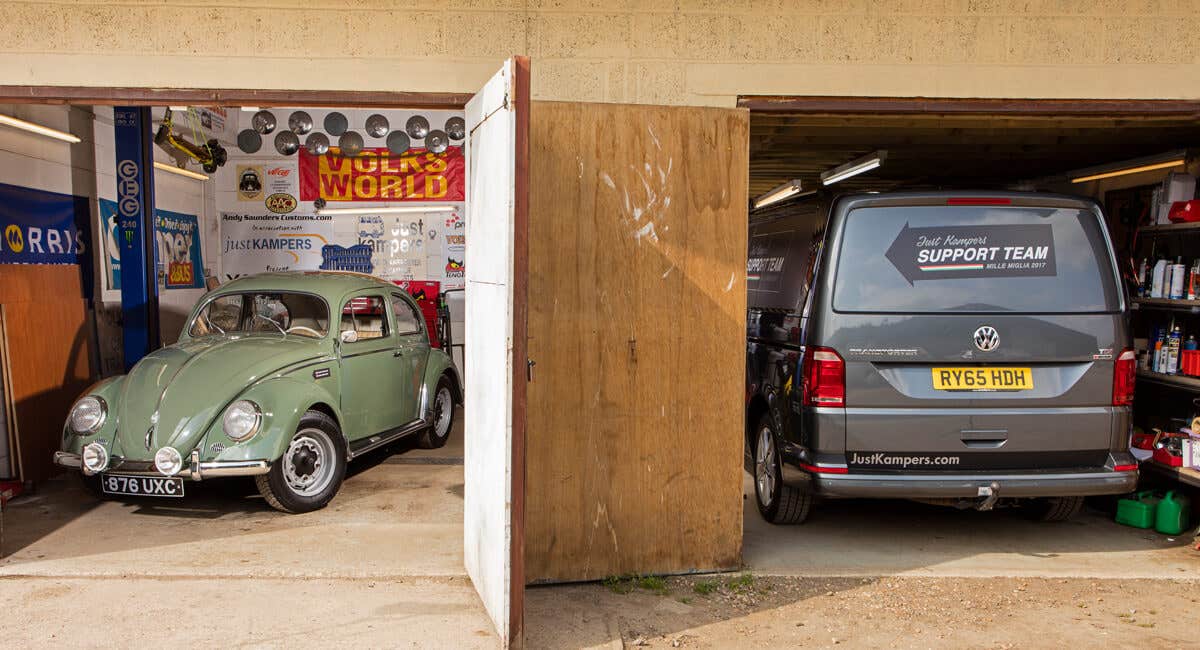 We listen to your feedback
We've got a really high score on TrustPilot, an independent website that lets our customers submit reviews of the parts and service that they've had from JK.
Where we do get negative reviews, we'll always take these on board, and see what happened. Was it an issue with the courier we use? Has a sub-par product slipped past our quality control processes? Is there incorrect information on our website? Once we've figured out the issue, we get it fixed as quickly as possible so that it doesn't occur again.
Having reviews and feedback from customers is invaluable to us, and acting on that information has been key to helping us grow from a small parts business to a leading supplier and manufacturer of classic and modern VW parts.
From life in the slow lane to living the VanLife
We'll always love classic Volkswagens. Who doesn't? They're iconic, beautiful and cool in a way that no other cars can quite manage (in our opinion!).
Supplying top quality parts and accessories for the VW Beetle, Ghia, Trekker, T2 Splitscreen, T2 Bay and VW T25 (or T3, if you're not from the UK) will always be a core part of who we are and what we do.
Still, we're keen to branch out and embrace changes to what people are into – and what we're interested in as members of the JK Team – and are producing and supplying more parts for the growing #VanLife scene, which sees people transform vans from all sorts of different manufacturers (as well as the occasional school bus!) into stylish, functional campervans.
It feels like there's a bit of the old counterculture, get-away-from-it-all, spend-time-in-nature spirit mixed in with the VanLife scene, and it speaks to those of us who can remember when our VW campers didn't have such high price tags and we'd spend long weekends going camping with friends in the middle of nowhere.
If you're into living the vanlife, check out our JK Conversions social media channels on Instagram and TikTok, and keep up to date with our YouTube channel, too.