The VW Campervan Parts Specialist
The Latest News From The JK Community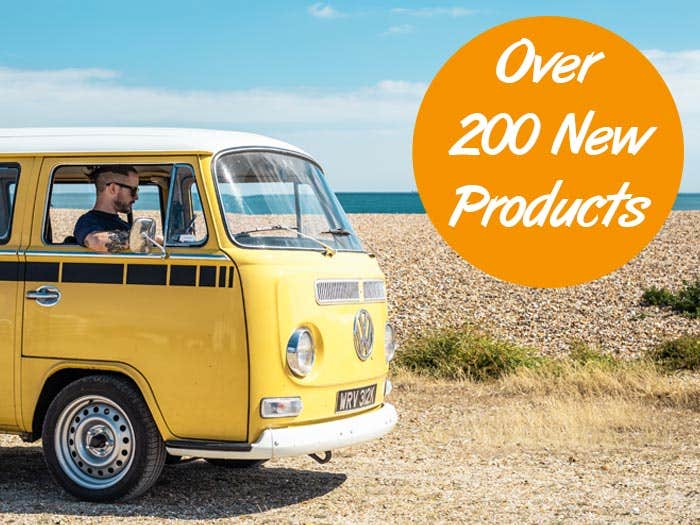 Dozens of new products for classic VWs now in stock!
In the last few months, we've added more than 200 additional parts and accessories for classic VWs to our range here at Just Kampers. We're always working to get more and more bits on the shelves here at JK HQ, and fill in those gaps where it's traditionally hard to find the parts to finish up some jobs on your classic Volkswagen.
How to Save Money When Shopping with Just Kampers
With so many of us feeling the financial squeeze at the moment, and our Volkswagens not always being the cheapest things to run, we've put together a quick list of tips and tricks to help you save money when getting the parts and accessories you need to keep your VW on the road and adventure-ready.
Just Kampers – Part of the VW community since 1989
Just Kampers are proud to be a recognised name in the VW and campervan community when it comes to the provision of parts, spares and accessories. Whether you're looking for awnings, engine parts, heating systems or camping equipment – we have it all.
With a rich history dating back to 1989, Just Kampers have continually evolved to be the specialist VW parts provider you know and love. Not only do we supply VW campervan parts and accessories for VW T2s, T25/T3s, T4s & T5-T6s, today, we now also provide further specialist VW services, including camper insurance and camper finance. Discover more about the Just Kampers story.
5-STAR CUSTOMER SATISFACTION