The Campervan & Classic VW Parts Specialist
The Campervan & Classic VW Parts Specialist
The Latest News From The JK Community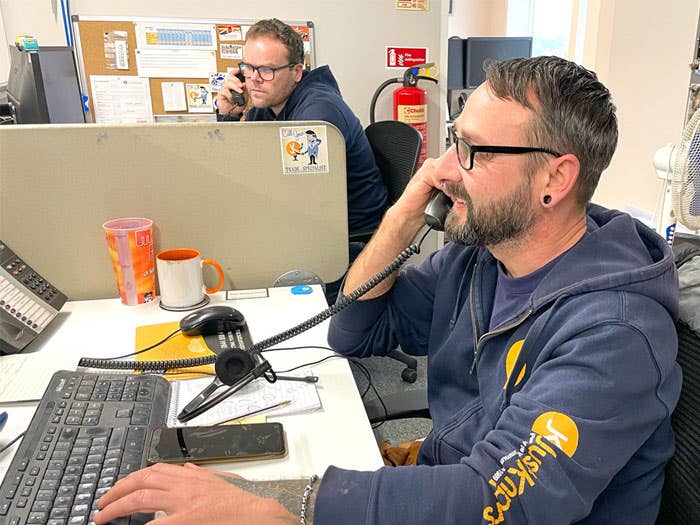 Just Kampers' phone lines are open!
Great news, everyone: Just Kampers' phone lines are once again open for you to place orders and ask us questions, as well as speaking to our customer services team.
All our phone lines were switched back on in late 2022, after being closed for a few months. This means you can give us a call on 01256 86 22 88 to order parts and accessories for your VW, as well as ask us any technical questions, or speak with our customer service team.
The JK Open Day: All good things come to an end
Unfortunately, we're calling time on the Just Kampers Open Day, as a number of factors have made it unfeasible to keep the event going, and we won't be holding it again in the immediate future.
While we'd scheduled in 9th to 11th June 2023 for our next JK Open Day, it's now not possible to hold the event here at JK HQ.
Instead, we'll be raising money for Phyllis Tuckwell Hospice Care by supporting the Phyllis Tuckwell Motor Show, their event in Churt, Surrey, on 6 August 2023.
Just Kampers – Part of the VW community since 1989
Just Kampers are proud to be a recognised name in the classic VW car and classic and modern campervan community when it comes to the provision of parts, spares and accessories. Whether you're looking for awnings, engine parts, heating systems or camping equipment – we have it all.
With a rich history dating back to 1989, Just Kampers have continually evolved to be the specialist VW parts provider you know and love. Not only do we supply VW campervan parts and accessories for VW T2s, T25/T3s, T4s & T5-T6s, today, we now also provide further specialist VW services, including camper insurance and camper finance. Discover more about the Just Kampers story.
5-STAR CUSTOMER SATISFACTION