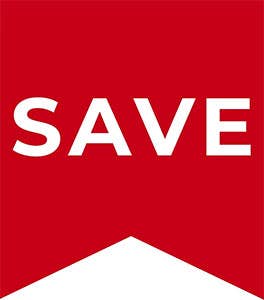 Pair of Curtains for Rear Double Doors on VW Crafter Mercedes Sprinter 2006—2017
Rear curtains are the perfect addition to your sleeping area. If you're looking to sharpen up your motorhome interior, converting or simply renovating your van, then we recommend our curtains! Bring the luxury of home comforts with you on your travels. Not only are these practical and will save energy on heating your van but will elevate your living space with a modern feature.
The thick fabric is very practical if you enjoy sleeping in on holiday. Just because the sun rises early, doesn't mean you have to! So now you can enjoy the evening and ensure you get a good night's rest. These curtains fit the VW Crafters and Mercedes Sprinters from 2006 to 2017.
Enjoy the coverage:
Curtains are a great feature to add to your camper interior. Our blackout curtains are easy to install and supplied with all the hooks and fitting you'd require. These curtains feature a stone-grey colour which is easily to incorporate with most bedroom area. Our curtains are very durable and strong which makes them an essential if your camper is used regularly for holidays and travel. These rear curtains are especially important as privacy is essential for quality sleep. Each set of curtains can essentially be fit, straight out the box.
If you're unexperienced in fitting curtains or lacking a little confidence, we recommend you get a professional to help you install your curtains. Jersey Fabric: Our curtains feature a dual layer composition, a grey layer to be faced in and a black layer to be shown out. The black fabric layer is used to absorb energy from sunlight which will be transferred as heat to the interior of your camper.
The grey layer locks the heat in. Thanks to its thickness, the Jersey fabric will help lock in heat and insulate your vehicle when the curtains are drawn. If you're camping on those cold mornings, you'll appreciate the comfort these devolve. You may find our curtains to be noticeably more effective at blocking light than the average campervan curtains on the market. This is thanks to the cross weaving of the fibres within. This means even under the stress of being stretched, you lose no opacity. The fabric also conforms to the 95/28 EC standard, so it's been tested and confirmed as flame resistant. Furthermore, we use this fabric for its elastic properties; it gives a pleasing appearance once the fabric is stretched into position.
By doing this, the material evokes a fetching pleated look as a result of the fabric pulling from pole to pole when fitted. Keeping the fabric taught between the frames also keeps them secure whilst driving and as air passes through the vehicle.
You may be interested in: We also supply curtains for the offside (right) rear side window. If you'd like a set to match this side then take a look at: J44149. Our curtains are user friendly and quite easy to fit, but if you've got any questions about installing them do get in touch with us and we'll do our best to help.