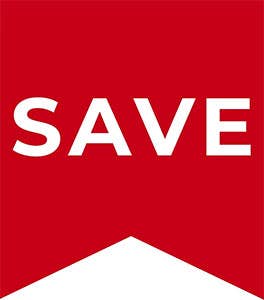 Curtains for Nearside (Left) Front Sliding Door Window for VW Crafter 2006 - 2017 & Mercedes Sprinter 2006 onwards (RHD)
Are you thinking of converting your Crafter or Sprinter into a living space? If so, then we recommend you bring the luxury of home comforts to your camper. You should consider adding some curtains for that added homely experience, our blackout curtains will work wonders for those much-needed lie-ins! – Especially on those morning where you may have had a little too much cider the evening prior…
These curtains fit the right-hand drive VW Crafters and Mercedes Sprinters from 2006 to 2017. Enjoy the coverage: Curtains are a smart addition to your interior. Our blackout curtains are easy to install and supplied with all the hooks and fitting you'd require. These curtains feature a stone-grey colour which is easily introduced to most interiors.
Our curtains are robust which makes them an essential if your camper is used consistently for holidays and travel. More about our dual layer grey/black curtains can be read below. Each set of curtains comes with pre-formed rails, made for a perfect fit to the corresponding vehicle. Out the box and straight on the van! - This means you won't waste time faffing with the tools to bend the rails. If you're unexperienced in fitting curtains or lacking a little confidence, we recommend you get a professional to help you install them.
Jersey Fabric:
Thanks to its thickness, the Jersey fabric will help lock in heat and insulate your vehicle when the curtains are drawn. If you're camping on those cold mornings, you'll appreciate the comfort these devolve. You may find our curtains to be noticeably more effective at blocking light than the average campervan curtains on the market. This is thanks to the cross weaving of the fibres within. This means even under the stress of being stretched, you lose no opacity.
Jersey fabric is very opaque, so no sunlight can peep through your curtains to wake you up at the crack of dawn. The fabric also conforms to the 95/28 EC standard, so it's been tested and confirmed as flame resistant. Our product features a dual layer composition, a grey layer to be faced in and a black layer to be shown out. The black fabric layer is used to absorb energy from sunlight which will be transferred as heat to the interior of your camper. The grey layer locks the heat in. Furthermore, we use jersey fabric for its elastic properties; it gives a pleasing finish once the fabric is stretched into position. The aim is to evoke a fetching pleated look as a result of the fabric pulling from pole to pole when fitted.
You may be interested in: We also supply curtains for the offside (Right) front window. If you'd like a set to match this side then take a look at: J44113. Our curtains are user friendly and quite easy to fit, but if you've got any questions about installing them do get in touch with us and we'll do our best to help.