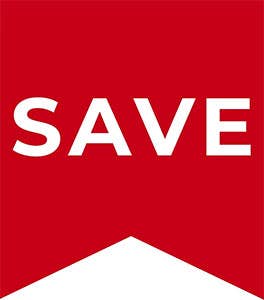 Seat Swivel Plate VW T2 Bay 1974-1979 & VW T25 1979-1992
Seat Swivel Plate VW T2 Bay 1974-1979 & VW T25 1979-1992
VW T2 Bay Window and T25 seat swivel plate. Fits T2 Bays 1974 to 1979 and T25s 1979 to 1992.
Simple and easy to fit. Fits both passenger or drivers side original Volkswagen seats. Caravelles may need modification to box lid, and also doors need to be opened to swivel chair due to the armrests.
Please Note: This can only be used on vehicles with a walkthrough, and can not be used with a twin seat or fixed seat.
VW T2 Bay Window and T25 seat swivel plate. Fits T2 Bays 1974 to 1979 and T25s 1979 to 1992.
More Information

| | |
| --- | --- |
| Country of Manufacture | Germany |
| EAN/UPC | 5060661046569 |
| Width (CM - Packed) | 47 |
| Height (CM - Packed) | 5.5 |
| Depth (CM - Packed) | 52 |
VW T2 Bay Window

(1974 - 1979)

Air-Cooled Petrol

1600cc, 1700cc, 1800cc, 2000cc

LHD, RHD

VW T25

(1979 - 1992)

Water-Cooled, Air-Cooled Petrol

1600cc, 1700cc, 1900cc, 2000cc, 2100cc

LHD, RHD
Customer Reviews
Great quality and super easy installation

Just fitted to my '89 caravelle on passenger side.
Quality seems great and it was easy to fit, required drilling out 2 holes to 8mm and drilling 2 new holes to same size. Base plate used as template and couldn't be easier.
The lid on the storage comp under seat needs removing to fit and will need shortening but I already new this would be the case.
Should of bought one of these a long time ago!

Driver seat turns only 90 degrees

I'm happy with my new Seat Swivel Plates. They were easy to fit and I like the additional height. However there are two things that could be better. The plate makes access to the battery difficult and drivers seat turns only 90 degrees because of the steering wheel.

Excellent product

Easy to fit. Had to drill a couple of holes to secure but was easy to configue where to drill as guide holes were already in the swivel base base.

quality part fitted with ease

For my t25.
I fitted rough first and found the base caught my cap for the water tank that is located within the wheel arch.
I marked it.with the angle grinder trimmed off about 4 inches,easy job.
The drilling out for the bolts was a doddle,due to the quality bracket with fixed bolts.the internal space has been transformed.
The swivel base is a sensible addition and highly recommended improvement.

Well made but not direct fit

Rear bolts were too long so needed to put spacers between original runners and new baseplate. Also had to make original rear holes larger and drill a couple of extra rear holes in original runners.
Seen This Product Cheaper Elsewhere?
If you have seen the same product cheaper elsewhere then please let us know.