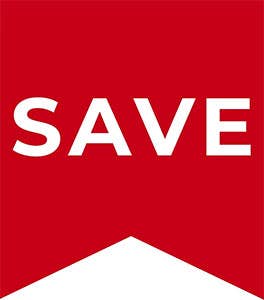 Just Kampers External Thermoscreen (Silver) for VW T25 1979 -1992
Similar To This Product

Highly rated by our customers. "…another amazing product from Just Kampers."
Designed to wrap around the front windscreen, and cab door windows, of your T25 (T3 / Vanagon), our silver external thermo screens are a perfect multi-functional addition to your camper. External cab thermo screens help you during seasonal highs and lows, these screens also act as a blackout blind for the cab area, and maintain privacy. The thermo screens really come into their own in seasonal extremes with the padded, and well insulated, construction performing well in both high and low temperatures.
Either protecting from harsh wintry conditions, coping admirably with ice and snow, as well as maintaining cooler internal temperatures during summer highs. Excellent blackout capabilities also allow you to hit snooze or you can let the light in, as and when you are ready, by utilising the foldable front section. This padded mat insulates your vehicle and helps to keep the cold elements at bay. Often used in conjunction with internal thermo mats this offers a fantastic alternative to curtains.
No desire to scrape before you leave – the Thermoscreen also allows your windscreen to stay frost free. Incredibly easy to fit the thermo screen sits on the outside of the cab window area and stays in place via pockets that sit over the corner of your cab door. This fully insulated, padded screen is ideal for keeping your screen clear in wintry conditions, but is also perfectly suited to maintaining privacy, retaining heat in the winter and keeping the vehicle shaded during the summer heat. Screen is finished in silver and comes in its own carry bag. Multi-functional and superior fantastic quality at a fraction of the cost they are a great addition to your camper. Well regarded this is a fraction of the cost of other alternatives.
At a glance:
• Easy to fit,
• Padded and insulated for warmth retention,
• Prevents frost on external cab glass surfaces,
• Ideal for maintaining privacy inside the vehicle,
• Acts as a sunshade, preventing the interior from becoming too warm
• Made specifically for VW T25.
Fitting:
These fit all VW T25. To fit, remove from storage bag, slot the door pocket over the top edge of the cab door and close. Following the length of the Thermoscreen, around the front windscreen, slot the remaining pocket over the opposite cab door. Shut the cab door to secure in place. Please note: These are shower proof but NOT waterproof. They will need to dry out before packing away.