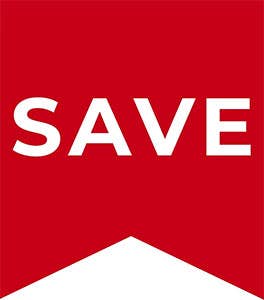 JKF50 Fridge-Freezer 12-volt LG Compressor (Silver)
Our JKF50 LG Compressor fridge freezer in Silver is a top quality JK product, exclusive to Just Kampers. These fridges are tailored to provide practical storage solutions, based on our own decades of experience.
We've designed the JKF50 to strike the optimum equilibrium between enough internal storage whilst not taking up too much space in your van. The JKF50 has a 42-litre capacity, giving you plenty of space for essentials on a long weekend away.
Features:
• Dual action fridge/freezer – 34 L fridge capacity and 8 L freezer capacity,
• Freezer compartment optional – Remove your freezer section and expand to a 42 L fridge,
• Adaptable shelf height – Move your shelf to where best suits you,
• Changeable door direction – You can alter the direction your fridge door opens to suit your interior,
• Quiet LG compressor – Decibel reading is below 40dB,
• Customisable temp display – Control the temperature of your fridge and freezer compartments, Customise your fridge to your needs!
This includes also an 8-litre freezer compartment. Measuring 530mm high x 380mm wide x 500mm deep, the JKF50 is easy to stow away in your camper's interior in a place which will be convenient. Weighing in at just 16.8 kg, it won't weigh down your bus, either.
Our JKF50 12v fridge-freezer is ideal for use in campervans, motorhomes, caravans, horse boxes and other vehicles as well as boats and other marine applications. We've specifically designed our 12-volt compressor fridge freezers to be of a high quality at an affordable price.
The JKF50 has been fitted with the highest quality components, previously reserved for more expensive fridges, so you can take pride in the knowledge that you've got only the best looking after your food and drinks. The fridge-freezer also features a locking handle, so you can turn corners with confidence that your couscous won't fall on the floor!
With a 34-litre fridge compartment capacity, there is a removable 8-litre freezer compartment that transforms it into a 42-litre fridge. The internal shelf can be adjusted as required between 3 different heights. The door can be set up to open from either side, depending on what is more convenient for personal user experience. In addition, the front panel can be customised to suit the interior of your camper. If you happen to fancy a midnight snack, your fridge interior is lit with an LED for ease of access.
You can snack quietly too thanks to its built-in, highly efficient LG compressor. This enables the JKF50 to cool as quickly as possible.
Fridge temperature roughly stays between 0°C to +8°C (32°F to 46°F) and between -12°C to -20°C (10°F to -4°F) in the freezer. Our JKF50 features a user-friendly control panel with an LED display. This allows you to set the temperature for both the freezer and refrigerator. Temperature can be displayed in either Celsius (°C) or Fahrenheit (°F).
From the control panel, you can also access the intelligent battery protection system. With this, you can set your power draw dependant on how you are powering your fridge.
We encourage the use of this feature to prolong the longevity of your batteries. You have three modes to choose from: high, medium or low. The feature-packed and affordable JKF50 compressor fridge is ideal for cooling and freezing your food and drink on the go. Ideal for use in vehicles from T2 campers to river boats.
Technical information:
• Battery protection – Protect your battery by controlling how your fridge interacts with its power supply,
• 12V consumption – 0.7 Ah/h at 25 degrees Celsius ambient temperature,
• Average power consumption – 40W, noteworthy regarding leisure battery settings,
• Weight – 16.8 kg, lightweight relative to other vehicle fridges, for easier transportation,
• Compact – H 530 mm x W 380 mm x D 500 mm,
Amp-hours per hour:
The leisure battery in your vehicle with have an Amp Hour (Ah) rating, which tells you how much power the battery has and how long it is expected to last before being depleted. Our JKF50 fridge has a power draw of 0.7 Ah/h (Amp Hours per hour), which is a minimal draw and won't put a lot of pressure on your leisure battery.
Please Note:
The JKF50 cannot be run directly from an inverter. It can be powered by a battery run on an inverter but not direct from one.
Just Kampers' own products: All our Just Kampers products are made to a very high standard, as that's what we'd want on our own cars and vans. We test all the products ourselves, often fitting them during our lunch breaks or after work in the workshop at JK HQ here in Hampshire, UK.