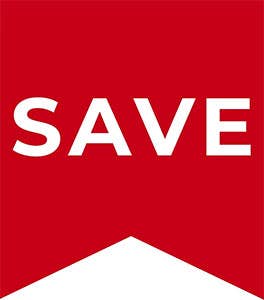 Webasto Cruise Elegance CR49 Compressor Fridge-Freezer (49 Litre)
Quality Indel Webasto product. The Cruise Elegance CR49 has been designed especially for campervans, where space and electricity are precious. It's spacious enough to store plenty of food and drink, and even includes a freezer, but won't take up loads of space inside your camper. Looking for a compact, efficient fridge-freezer for your camper, caravan or motorhome? The Cruise Elegance is perfect!
At a glance:
• Packs an impressive 49 litres of capacity into a compact exterior,
• Enjoy ice in your drinks with the four-litre freezer compartment,
• Able to run on either 12-volt or 24-volt power,
• Low power draw, and highly efficient, so it won't drain your batteries,
• Sleep soundly with the silent running fan,
• Small enough to fit almost anywhere inside your camper.
As long as it's easily accessible and properly ventilated, the CR49 can be stored away almost anywhere in your interior. Ideal for weekends away, or keeping the essentials in for longer adventures, Webasto's Cruise Elegance is a fantastic option for all sorts of vehicles.
You can mount it into your interior really easily, using the internal fixing system, which lets you attach screws through the inside wall of the fridge itself.
Maximising your storage: The CR49 is insulated using high efficiency materials, meaning that the insulation layers don't need to be as thick, and the fridge interior can be larger.
You can also:
• Store bottles upright, using the hatch in the internal shelf,
• Adjust the shelves in the door, and rest assured that nothing will fall out thanks to the guard rail,
• Pack a lot into a small space, measuring just 52 cm tall and 36 cm across.
The food stored away in your CR49 is easy to access, too. There's a blue LED light which comes on when you open the door, showing off everything you've got in there.
There's a magnetic rubber seal mounted to the door, to ensure it stays shut. The door is also really well insulated, and can be customised with accessories from Dometic. The Cruise Elegance has a subtly different door from the Cruise Classic. This is the main difference between the two units. Pick whichever option suits you and your interior. You can see the Cruise Classic by searching J43343 on our website.
Dimensions:
Height: 523 mm,
Width: 386 mm,
Depth (without door): 450 mm,
Depth (with door): 500 mm,
Weight: 16.2 kg.
Electrical information:
• Run, on 12-volt or 24-volt power, depending on what's available in your vehicle,
• Uses a Secop type BD35F compressor,
• Consumes around 265 Watts per 24 hours (W/24h).
Full information about the type BD35F compressor, including technical specifications, is available online from Secop (formally known as Danfoss).
What is Watts per hour? A watts (W) is a unit which measures power, and refers to the electrical power of the device – in this instance, a fridge. For example, a lightbulb might have a power of 60 W, and a microwave may have a maximum power of 900 W.
The Cruise Elegance CR49 has a power draw of 265 Watts per 24 hours, also written as 265 W/24h.
This means that, if you've got a 1200 Wh (or Watt hour) leisure battery, it will be able to power the CR49 for about four and a half days – assuming the refrigerator is the only thing plugged into it! It's important to calculate the energy demands of all the electrical accessories you install in your campervan or motorhome, and ensure that your leisure battery will be able to handle powering all of them.
There's a lot more detailed and technical information about the subject of Watt hours available online, but we hope this has helped put the energy draw of the Cruise Elegance into context for you.
As with any electrical product, we always recommend that these fridges are installed by an experienced and certified professional if you're in any doubt of what to do.
Main features and benefits:
• 49 litre capacity
• 2 Year warranty
• Built-in, silent fan cooled 12/24V Danfoss / Secop compressor (type BD35F)
• Vent-lock system
• 2-inch thick door insulation for low power consumption
• Blue LED internal lighting
• 4 litre freezer compartment with door
• Power consumption: W/24h 340