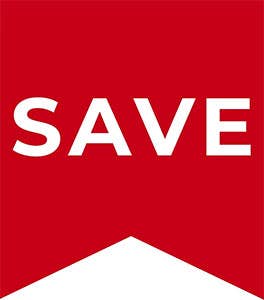 Fiamma Carry-Bike Rack VW T5 and T6 (Double Rear Doors)
OEM Part Number
02096-79-
Similar To This Product

Please Note: This bike rack will not fit to vehicles fitted with rear spoilers.
Quality Fiamma product. Anodized aluminium, lightweight bike rack. Designed for VW T5s and T6s with double rear doors. Carries a maximum of two bikes.
Installation is easy, with no drilling required. Supplied with everything you'll need: 2 Premium Rails, 2 Bike Block Pro Red (1 & 2), security strip and rack holder.
Dimensions:
Maximum width 128cm x depth 46.5cm x 138.5cm
Max Load: 35kg
C-B Weight: 7.7kg
Can ONLY take a tyre width of 6.5cm
MAX Number of cycles: 2
Comprises: Bike Block: Pro Black (1-2) Rail: 2 Premium Security strip Rack holder
TUV Approved
The ends on the Bike blocks rotate to allow fitting to your bikes frame. Before first use these can be very tight and need to be firmly rotated to allow them to move freely.