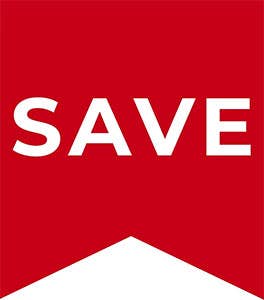 Pair of Curtains for Sliding Door and Opposite Side VW T5 2003—2015 VW T6 2015 Onwards
Pair of Curtains for Sliding Door and Opposite Side VW T5 2003—2015 VW T6 2015 Onwards
Please note: The end caps are fitted by twisting them into place. Despite us making these products as user friendly as possible, we do advise that your curtains are installed by professionals or at a conversion garage.
Quality Just Kampers product. These side window curtains have been developed to improve your camping experience by blocking unwanted light and insulating your camper. If you enjoy a good lie-in and fancy introducing some smart looking interior décor, then this product is perfect for you!
Thanks to the curtains durable material, these curtains will last you for years. And they will keep up with the times and trends thanks to their simple design and neutral colour scheme.
This is 2 pairs of curtains that fit the sliding door on your VW T5, and the window opposite. Both sides are included in this set, so you'll only need to order one to cover both windows.
At a glance
• The curtains are made from jersey fabric, durable stretchy material that has a pleated finish,
• These come with pre-formed and drilled rails, so all the hard work is done for you,
• Comes with fittings included so that you can install your straight out the box,
• Jersey fabric is opaque so that your curtains will block out light effectively,
• The curtains are made to fit the sliding door or opposite window on your T5 and T6.
Why should I buy these curtains for my T4?
These curtains are perfect for the camping enthusiast that wants to enjoy both luxury and practicality. When looking for curtains you shouldn't compromise, these JK curtains offer the best of both worlds. These are strong, durable and feature a plethora of benefits; JK curtains will be sure to improve your camping experience.
Curtains are a great idea if you enjoy camping in sunny locations or enjoy the odd lie-in. Your body will thank you as jersey fabrics light blocking ability is fantastic. No longer will you be awoken at the crack of dawn on those early summer mornings. These curtains also offer an effective layer of insulation against the cold and heat, depending on the weather.
This is down to their dual-layer composition. A stone-grey layer faces the inside of the camper, and the black layer faces outward. Yes, this offers a simple and stylish appearance but don't be fooled, she's not just a pretty face! Jersey fabric aids the design for multiway insulation so that your camper keeps cool on hot days or keep warm on cool days. For example, on a warm day the black layer will absorb energy from the sun that would otherwise leak into the interior without protection.
The grey layer then acts as an additional barrier that protects from heat getting in. On cool days, the double layer fabric provides a thick layer of insulation that stops the cold air moving in from the windows.
What vehicles will these curtains fit?
These curtains are made specifically to fit VW T5 models from 2003—2015. They will also fit T6 models from 2015 onwards. The curtains are made via the vehicle measurements to ensure a perfect fit.
Made to cover the sliding door window and the opposite side window. These will be compatible with most T5/T6 conversions of this age and spec.
Jersey fabric
This fabric features a cross-knit fibre composition that ensures a high opacity and dense texture. This is what makes it so effective at insulating and blocking light. Even after stretching the material, in order to fit the curtains, it will be just as successful at blocking light.
To install the curtains, the fabric will require stretching between the two curtain rails and this leads to why we chose jersey fabric. When stretched, the material folds and creates a pretty drape effect, that is perfect for enhancing that homely feel. The fabric has also been tested to the 95/28 EC standard, which means it is approved for flame resistance and will be a safe addition to your camper.
The rails and fittings
All of our curtains come with pre-drilled and pre-bent aluminium rails plus all the required fittings. This includes screws, end stops and gliders. This makes the installation process much faster for the average fitter. To install the curtains, locate the gliders which are pre sewn into the curtain edge and slip them onto the curtain rail.
Once you slide all of them on, you should secure them with the end caps provided. The end caps are there to prevent you accidentally uninstalling them from the rail as you open them. The curtains will require being firmly stretched between the rails as this is what creates the pleated effect.
Please note: The end caps are fitted by twisting them into place. Despite us making these products as user friendly as possible, we do advise that your curtains are installed by professionals or at a conversion garage.
More Information

| | |
| --- | --- |
| Country of Manufacture | Turkey |
| EAN/UPC | 5060661042127 |
| Width (CM - Packed) | 10 |
| Height (CM - Packed) | 10 |
| Depth (CM - Packed) | 105 |
VW T5

(2003 - 2015)

Water-Cooled Petrol

1900cc, 2000cc, 2500cc, 3200cc

LHD, RHD

VW T6

(2015 - 2021)

Water-Cooled Petrol

2000cc

LHD, RHD
Customer Reviews
A great addition to our camper van!

These curtains add a really professional touch to your conversion. They're well constructed, easy to install , block out all light and provide great privacy. Very happy!

Great product

Great quality, simple to fit and makes the van feel much more homely.

excellent fit and look great!

Quite easy to fit. Look really good and block out all of the light