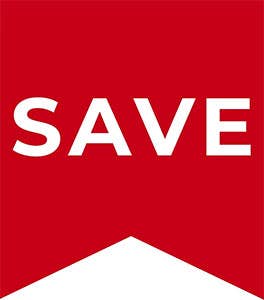 Wiring Loom VW T2 Bay 1969–1972
Wiring Loom VW T2 Bay 1969–1972
OEM Part Number
214-971-134/C
Hurry, Only 3 left in stock
This loom fits left and righthand drive models. Please check before ordering that this is the harness for your particular model. These fit late 1969 on models Wiring for front headlamps included in this loom. Please Note Due to many vehicles being converted to alternators Wiring to the Dynamo is not included in this loom
Rewiring your classic T2 Bay? This is the wiring harness or wiring loom for VW T2 Bay 1969–1972, whether left or righthand drive models. Manufactured in the UK .
This loom fits left and righthand drive models. Please check before ordering that this is the harness for your particular model. These fit late 1969 on models Wiring for front headlamps included in this loom. Please Note Due to many vehicles being converted to alternators Wiring to the Dynamo is not included in this loom
More Information

| | |
| --- | --- |
| Country of Manufacture | United Kingdom |
| EAN/UPC | 5060661047559 |
| Width (CM - Packed) | 25 |
| Height (CM - Packed) | 9 |
| Depth (CM - Packed) | 41 |
| Special Order Lead time | 40 |
| OEM Part Number | 214-971-134/C |
VW T2 Bay Window

(1969 - 1972)

Air-Cooled Petrol

1600cc

LHD, RHD
Customer Reviews
Colour instructions would have been nice and

No colour instructions half of the connectors are not there and having to put old connectors on because I can't source new ones is disheartening I would have liked to know this before I bought it so I could prepare myself for it

Good Quality but not original Spec!

The loom is high quality and if anything feels better quality than the original which I have just removed form my bus. The item arrived well packaged but is lacking any documentation, so unless you're a professional installer (I'm not) you will likely need to refer to a wiring schema.

I spent many hours trying to figure out why the existing loom of my '71 bus was significantly different to the new loom. Eventually I discovered that this loom follows the latest of the models that it fits - the 1972 Type 2.
There seems to have been a significant change in the schemas from pre-1971 to the 1972 model and I can confirm that the colouring of the wires follows the factory standards shown on the 1972 schema. Search "type 2 1972 wiring schema" for reference, It would be useful if this information was stated on the product description or within the packaging of the product itself.

It would have been useful if the various branches had some labelling on them, there is a test network branch which is labelled and is helpful but this is lacking for the rest of the loom. This is not essential but would have helped the DIY installer .

Hopefully the above information will help others and save a lot of head scratching. To confirm - this conforms to the 1972 bus schema - remember this and it should be plain sailing!
Seen This Product Cheaper Elsewhere?
If you have seen the same product cheaper elsewhere then please let us know.