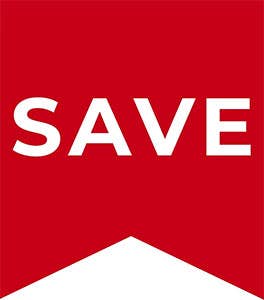 SummerLine Elysee Storage and Toilet Tent
The SummerLine Elysee toilet tent is the perfect solution to a multitude of scenarios. This versatile lightweight tent is easy to store and quick to pitch. Whether you require a place to change at the beach, a private area back at the campsite or just require somewhere for extra storage, the SummerLine Elysee is a great option for you.
At a glance
• The tent is perfect as a temporary changing area due to its small size and lightweight materials,
• The tent measures approximate 140 cm wide, 140 cm deep and 205 cm high,
• Is supplied with guy ropes and pegs if pitched for extended periods of time,
• Designed with a zip up front door for quick and easy access,
• Due to its size, weight and versatility it can be used for a variety of practises.
So just how versatile is the SummerLine Elysee?
This handy tent is quick to assemble, packs up small and comes with an easy use carry bag, so you can take it practically anywhere! The tent has a variety of applications such as toilet tent, shower tent, changing room and extra storage space. Most people will opt out of getting changed in the public toilets at the beach if they don't have to; if you're one of the people who would rather sit in sandy clothes then here's a small tent that you can change in! This tent will easily stand up on a sandy surface for you to change in. If you want to go the extra mile, then you can even use the space as a shower too. Rinse yourself off, dry with a clean towel and pop your clean clothes on…there!
No sandy footwells in the car. If you'd be interested in using the tent as a portable shower, then you'll need our JK solar shower. This is a small black bag with an easy use tap and hose that hangs from a hook. Hang it in direct sunlight and the water inside gently heats up throughout the day. When you're done, you can rinse off in clean warm water. You can find this on our website under the part number: J17120.
Back at the campsite:
This tent is great for use back at the campsite as part of your pitch too and if it's staying there the whole holiday, be sure to make use of the guy ropes and pegs to keep it secure. You can also use this area to home a portable toilet or even a solar shower. If the facilities are out of bounds or just too crammed, then this tent is a great alternative area for you to do what you need to do.
The tent is made from breathable polyester and features a closable window, so you don't need to worry about the tent staying damp. The polyester fabric will soon dry out in the summer sun, and you can maximise ventilation by leaving the zip door open.