Introduce yourself and what do you do at Just Kampers?
Hi, I'm Mark, the Chairman at Just Kampers. I set up JK in September 1989, as a way of earning some money, out of my VW passion, before we went travelling to drive London to Cape Town in a 1972 VW T2. We never set off, but the passion for anything VW, especially early VW has never left.
Ride:
I currently own a number of air-cooled VW's such as a 1967 VW Beetle Cabriolet which is a 12v, 1500cc single port, totally stock, and even the heating works! The car was exported to sunny California. Then I imported it to the UK in 2014.
My future Plans are to touch up (sympathetically) some stone chips, fix speedo cable, and generally use it more this summer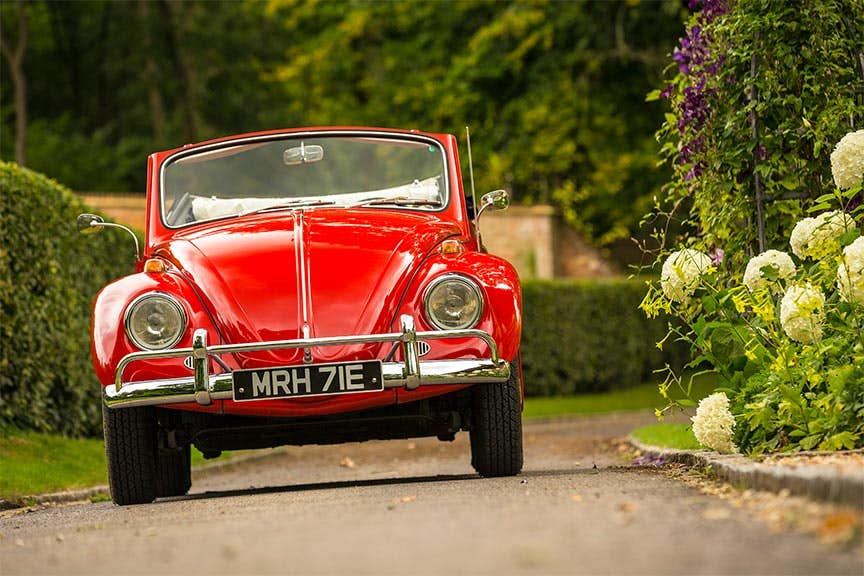 Special events, family stories, memories, nice trivia – personal history
Our whole family life's been VW in some way. From pictures of me about aged 5 in a VW Cabrio, to meeting my wife in a VW Type 4 411, to marking my 50th Birthday with my son doing the Mille Miglia, then doing the Grand Nuvolari the following year with my daughter. VW's were even my son and daughter in laws wedding cars…
Top Tips:
Keep them regularly serviced, change the engine oil every 3,000 miles and gearbox oil every 6,000 and they should be faithful friends. Oh and drive them, they hate sitting, waiting around for you.
VW Model
1500 Beetle cabriolet
Name if any?
Ruby
Age/year of Manufacture
Registered 1967
Engine Size
1500cc, lightly breathed on 1641cc, build by The VW Engine Co, for me, with a rejetted carb.
Work Completed
Far too much to list, I work on my cars 10+ hours a week in the evenings and time off.
Best Experience
Driving our Cabrio for an extended holiday to Tuscany Italy. It's just a really relaxing car for a long trip
Any other VWs Owned
I stopped counting at 120 Air-cooled VW's They inc 1956 23 window Samba, a 1950 Beetle, 1992 T25 Syncro with Audi Quatro running gear and a whole load of T2 and T25 Crewcabs.