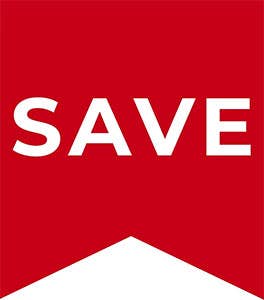 Eberspächer Airtronic S2 D2L/701 Programmable External Diesel Heater Kit for VW T5 & T6
Similar To This Product

Quality Eberspächer product. External Eberspächer Airtronic S2 D2L 12v externally mounted Diesel heater. Fits T5s and T6. This heater come complete with a 7 Day programmable ESP (Easy Start Pro) series timer.
This allows you to set up a customisable automatic timer for each day of the week. If you like your van toasty warm before you start your morning commute, this is the heater for you!
Compact and economical, the Airtronic S2 D2L Diesel powered heater offers optimised fuel efficiency, a range of operation modes and unsurpassed safety standards. Eberspächer air heaters are independent both of the engine and of the vehicle's own heat balance. They draw in cool room or outside air, heat this up and then deliver it to the interior of the vehicle.
Will it fit my vehicle?: While the Airtronic S2 D2L/ESP heating unit will fit any vehicle with a diesel fuel tank, this one is supplied with a bespoke fitting kit for mounting it on the outside - usually underneath - the VW T5 or VW T6.
An Eberspächer heater will keep your VW at a temperature of you decision. After exciting excursions during the day, you'll be able to relax in the evening and have a snug and peaceful night filled with warmth for the whole family. Eberspächer heaters are very efficient thanks to state-of-the-art technology, such as a special oxidation catalyst, to ensure quiet and low-emission operation.This should keep your neighbours happy on the campsite and put an end to stories of smoky or otherwise annoying heaters to rest once and for all.The German made Eberspächer heater has been offered as a factory fitted accessory by VW on new cars since the 1950s and have always been know for robust design, high-performance, sophisticated technology.
Eberspächer diesel fuelled heaters are the perfect complementary systems for your existing heating system and as powerful "stand- alone" solutions.
They also help save gas, since they directly run off of your vehicle's main fuel tank so you're gas supply for cooking or keeping things refrigerated will last a lot longer.
The D2 independent heating unit does not use heat from the engine. The D2 is fully certified for installation under passenger areas and in proximity to dangerous substances.
So how does it work? Well, as soon as the Airtronic D2 heater receives its starting pulse, the following processes are triggered by the central control unit. Automatic safety check: The burner motor starts, the combustion space is pre-ventilated, the glow plug is warmed up, the metering pump conveys fuel. The glow plug ignites the fuel-air mixture, the flame is formed and the hot combustion gases flow through the heat exchanger. The hot air fan draws in room air or fresh air. The heat of the combustion gases is transferred by the heat exchanger to this hot air.
Eberspächer's latest generation of diesel fuelled heaters are odourless, quiet and is no longer a problem on camping sites.
Airtronic models are so compact that installation pr