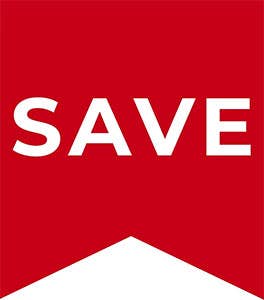 Battery Isolation Switch Dust & Rain Cover
Hurry, Only 2 left in stock
Similar To This Product

This cover is designed to protect your battery isolation switch in your campervan. Protect your components and therefore your bus, from the elements.
Features:
• Made of plastic – Thick and water resistant,
• Universal – Ideal for different campers, motorhomes, RV's and caravans,
• Easy installation – Slide over neck of switch and fold over to cover,
• Protection – Made to protect from dust and moisture entering switch when key removed.
Install by sliding the open section down the neck of the switch. Fold the cap over itself and then slide that over the neck of the switch. The tap that connects the two parts should form a 'C' shape. As the camper is in use, you will need to remove the key from the switch, this cap will protect against damaging substances entering electrical parts. The hardwearing plastic is a substantial barrier which aids in protection from dust and rain.
Why should I install a battery isolation switch? When batteries are connected to a circuit with fridges, heaters and other leisure equipment, they can drain fast. Even when switched off, your appliances still draw a tiny amount of power so they're ready to start-up as soon as you need them. Over time, this power loss can leave you with a dead battery. By installing a battery isolation switch, you can ensure that your leisure battery takes the strain, and you don't end up draining your main vehicle battery.
We recommend the use of this switch if you're looking to extend the longevity of your components. If you care for your camper, your camper will care for you.