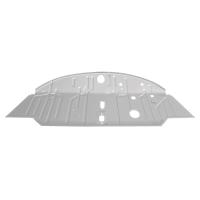 VW T2 Split BBT Silver Weld Through Cab & Cargo Floor
Just Kampers are stocking replacement VW T2 Splitscreen cab floors and cargo floors from BBT's Silver Weld Through range. All the metalwork in this range has been created to an exacting specification and then coated in BBT's special silver primer, which doesn't need to be taken off before you weld in your new floor panels.
Order now with Just Kampers, and get your new panels delivered right to your door.