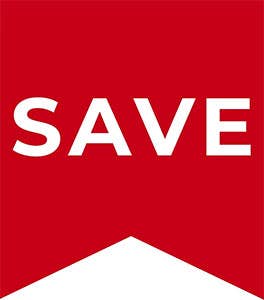 JK Cab Child Bunk and Storage VW T2 Bay 1967–1979
Similar To This Product

Quality Just Kampers product, exclusive to JK. Want a safe, secure extra bed for the kids? Looking to tier layer of storage space to your Bay? Our cab bunk and storage shelf is perfect for both! Designed based on our own decades of experience camping on VW T2 Bay windows, the cab bunk is easy to install and safe to use.
At a glance: • The mounting brackets are strong but unobtrusive, so they won't draw the eye in your cab, • Capable of supporting up to 40 kg (over 6 stone or 88 lbs) safely, • Measures 105 cm by 145.5 cm when set up over your Bay's front seats, • Packs away to 144 cm by 9 cm when you're not using it, • Supplied with fitting instructions, and just needs a 3 mm drill bit to install. Tried and tested by the JK Team and their families, our cab bunk is a great extra bed for smaller children, as well as a space to store bags, clothes and other items while you're away.
Fitting information: Designed for the VW T2 Bay built from 1967 to 1979. Four secure mounting points are drilled into the A and B pillars of your vehicle, and held in place with screws. Two poles then slide through the canvas of the bed/shelf, and slot into these mounting brackets. Once it's fully installed, the bunk is capable of holding up to: • 40 kg, • 88 lbs, • 6.2 stone. Whether you're using it for storing your equipment or giving the kids somewhere else to sleep, you can rest assured that the JK Cab Bunk and Storage system will keep everyone and everything safe.
Planning to use it as a bed? If you're looking to have a child sleep in the bunk, you'll want to make sure you're blocking the light from the windscreen and cab windows, for their privacy and to make sure they won't wake up at the crack of dawn! Luckily, there are several options for doing this: • A set of internal thermo mats, which stick to the windows and also keep the Bay warm: J12746, • Our fully insulated thermoscreen, which goes over the cab windows and windscreen: J17074, • A set of universal blackout curtains, although this may not be ideal for covering the windscreen: J43225.