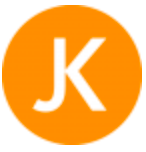 VW Type 34 Ghia (1961 - 1969)
History of the Volkswagen Type 34 Ghia
Introduction
The Type 34 was introduced at the Frankfurt Motor Show in September of 1961 and the production ended in 1969.
Only around 12 prototype convertible models were produced but they were never put into production. A handful survive, along with one or two converted coupes, produced by the coachbuilder Lorenz. An electric sunroof version was an option from 1962. The Type 34 was very advanced for 1961, with its new "pancake" or "suitcase" engine, initially of 1500cc (45bhp) and by the time it arrived in the UK in RHD form in 1964 this had been fitted with twin carbs and increased compression and produced 54bhp. In From 1966 the engines went to 1600cc with similar power output.
The engine, being very flat, enabled a small boot space above it and access through a hatch in the boot floor. An automatic option was introduced in 1968. From the outset, the new ball joint front suspension with full width torsion bars gave a much smoother ride. Production ended in July 1969 and was replaced by the VW-Porsche 914.
Model Variants
In 1957 VW launched a convertible version of the Ghia, which was even more popular than the coupe.
Later in 1961 the VW 1500 Karmann Ghia was released. Built on Volkswagen's new Type 3 chassis (as used on the Squareback, Notchback and Fastback), it featured a whole new look courtesy of Sergio Sartorelli and a flat 1500cc engine design.
Often called a Razoredge Ghia here in the UK when it was first released, it's now known worldwide as a Type 34 Ghia, to differentiate it from the earlier Ghia.

When it was launched it was VWs new top end car, being the most expensive, but also the most luxurious, fastest and most comfortable vehicle in their range until it was superseded by the Porsche 914.