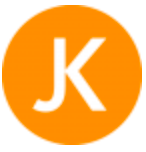 VW Type 3 (1961 - 1973)
History of the Volkswagon Type 3

Introduction
The Volkswagen Type 3 is Volkswagen's popular answer to the perceived gap in the family car market. Manufactured from '61 to '73, it came in three variations –Notchback, Squareback and Fastback.
The Type three was sold alongside the Type 1 Beetle, Type 14 Karmann Ghia and the Type 2 Bus, and featured the same rear mounted aircooled engine and rear wheel drive system as the other VW's on the market at the time.
In 1961 the Notchback went on sale worldwide, generating huge interest and paving the way for the incredibly popular Type 34 Ghia, which used the Type 3's bodypan. VW then launched the Type 3 Variant (or Squareback in the US) in 1962, which was marketed as a highly practical family car, and a mix betweek the Beetle and the Bus. 1962 was the same year that it designed and then scrapped a convertible version of the Notchback.
Volkswagen released the Fastback in 1965 and was the sportiest of the Type 3 models and was available with the 1600cc engine, which was then made available for Variants and Notchbacks from that year onwards. Eventually the Fastback replaced the Notchback in the UK market, which was Volkswagen's plan for both vehicles, although this didn't happen anywhere else in the world as demand for the Notchback remained stronger than VW had anticipated.
1969 saw the release of the Type 3 'E', which provided electronic fuel ignition as standard.
The Type 3 was given a facelift in 1970, which added 115mm to the nose length and 42L to the luggage capacity.
Unfortunately, 1973 saw the end of Type 3 production, as the Wolfsburg plant prepared to commence production of the Golf.