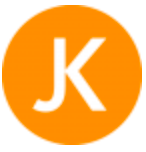 VW Type 181 (1968 - 1983)
History of the Volkswagen Type 181
Introduction
The VW Type 181 goes by a number of names around the world, including Trekker in the UK, and Thing in the USA.
It was originally created as a military vehicle for the German army in the late '60s, but was also sold to the public, amassing quite a following among VW enthusiasts.
A bit of a 'Frankenstein's monster' the Type 181 made use of the widened Ghia floorpan (which was itself based on the Beetle pan), Beetle mechanics and a modified Kübelwagen style design.
Built by VW from 1968 to 1983 in Germany, Mexico and Indonesia, it was made available to civilians in Europe and Mexico in '71; in America in '72 and was also available in the UK for a short time, but was soon dropped as it failed to meet sales targets.
Despite being something of a flop in Britain, it sold well everywhere else as people had been asking for a fun, simple vehicle which was more durable and easier to drive off-road than the Beetle, and the popularity of beach buggies and Baja conversions lead VW to believe that there was indeed a gap in the market for such a vehicle.
The floor pan of the Type 181 is the same as that of the Karmann Ghia, which is a modified, widened version of the Beetle floorpan, and also features the Beetles rear mounted flat-4 engine. Early models made use of the rear swing axel suspension from the then discontinued Splitscreen, while later models produced after 1973 had the same semi-trailing arm set up used in the 1303 and US-spec Beetles with Porsche double-jointed axels.
All Type 181 bodies are four door cabriolets, are left hand drive. The Type 182 is the same but a somewhat rarer right hand drive version.