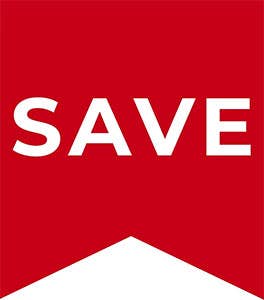 Trim-Fix Adhesive Bundle Kit 48 x 500ml Cans
Bundle Contents

48 × Trim Fix Adhesive 500ml (High Temperature Resistant)
£295.20
Regular Price
£324.48
We've put together this money-saving bundle kit to save you money if you need to get hold of a lot of adhesive bonding spray, and don't want to keep ordering individual cans. This kit will get you 48 cans of Trim-Fix Adhesive. Each can contains 500ml of adhesive, so buying this bundle will give you 24 litres of Trim-Fix!
What is Trim-Fix? A heavy duty adhesive bonding agent, with high temperature resistance, Trim-Fix is ideal for a whole range of uses on all sorts of different vehicles. The formula is particularly well suited for bonding most furnishing materials, like fabrics, leather, foam and carpeting. It will allow you to either bond these materials to themselves, or adhere them to another surface like wood, metal, plastic, glass or rubber. The adhesive itself is non-flammable.
Only the propellant in the can is flammable, and once that has evaporated you're left with a completely non-flammable bond. Trim-Fix is also water resistant once it's fully cured, so you can use it around water or on boats, kitchens and shower rooms in your camper, motorhome or RV. On top of this, the adhesive is also highly heat resistant, and tested to over 110 degrees Celsius. It won't be affected by high temperatures, increasing the number of places you can use it around your vehicle. This makes is incredibly useful, and really versatile – no wonder we're offering it in such a huge bundle kit!
How to use Trim-Fix:
Trim-fix works by bonding to itself, which means that you'll need to use adhesive on both of the surfaces you want to secure. Before you use the adhesive spray, ensure that the space you're working in is around room temperature (not always that easy, we know!), and the surfaces you want to bond are clean and dry. You should hold the can around 25 cm away from the surface, and ensure that you cover at least 80% of both materials you're looking to bond together. The adhesive will be 'touch dry' after one or two minutes, depending on the surface area.
Once this has been achieved the Trim-Fix will be in an ideal condition for you to actually stick the two surfaces together. Press both together firmly, and work from the centre outwards to avoid any air bubbles forming in the middle and weakening the seal.
Once you've finished with the spray, hold the can upside down and give it a spray to clear the nozzle and ensure it doesn't get gummed up with adhesive. If you find you've got some overspray, you can clear this with solvent cleaner.
Warnings: This product is potentially dangerous if misused or mishandled. Always follow the safety warnings and instructions which are displayed on the can. Due to the potentially hazardous nature of this product, we can only arrange for it to be delivered to Mainland UK addresses.
Handling and storage:
• Keep away from heat, sparks and open flames,
• Use in a well-ventilated area,
• Best used at temperatures between 15 and 25 degrees Celsius,
• Store between 10 and 20 degrees Celsius in a dry and well ventilated area,
• Do not expose to direct sunlight or temperatures above 50 degrees Celsius.