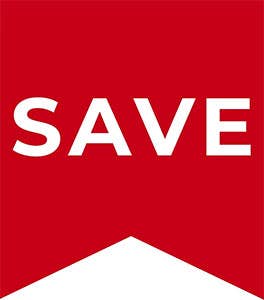 Outwell Kimberley Round Bamboo Table (Small)
Quality Outwell product. Enjoy summer nights at a round table, and enjoy a great blend of style, comfort and durability with the Kimberley table. With an aluminium frame and a bamboo tabletop, this compact table from Outwell is a great little addition to any camping set up.
At a glance:
• Opens up or folds down in seconds, so it's easy to set up or pack away,
• Weighs just 3.7 kg, and can handle 30 kgs being rested on top of it,
• The legs form a carry handle when it's folded away, so it's easy to transport,
• Adjustable feet mean you can make sure it's level on any surface,
• Weather resistant, but not designed to be left out in the open for weeks at a time.
Ideal for enjoying some time with friends and family in the great outdoors, this version of the Kimberley table is small enough to be easily tucked away in your camper, caravan or motorhome without it taking up too much space, which we know is at a premium in campervans. It's supplied with its own carry bag, so it's really easy to carry from your camper down to the beach or over to the park.
Size and weight:
• Measures 65 cm wide, 65 cm long, and 40 cm high when folded out for use,
• Measures 45 cm wide, 65 cm long, and 8 cm high when stowed away,
• Weighs 3.7 kg.
Materials:
The table top is made of bamboo, which is great for the environment, while the frame is made from aluminium which is both light and tough, so you can enjoy the Kimberley table for years.