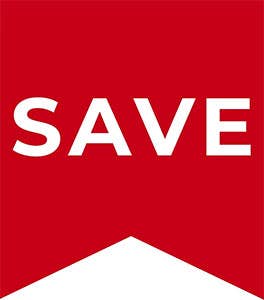 Rear Side Tinted Window Glass Nearside (Left) VW Crafter (2006 - 2017) and Mercedes Sprinter (2006 onwards) (SWB)
Quality Just Kampers product, exclusive to JK. Treat yourself to a tinted window for the rear side window of your Crafter or Sprinter, and totally change up the look and feel of your van. Whether you're looking to convert your panel van into your dream camper, or you just want more light in the back of your van, adding a tinted rear window is an excellent investment.
At a glance:
• Top quality JK product, with safety E mark certification,
• Measures 1219 mm x 700 mm, perfectly fitting the nearside rear panel of your van,
• The glass has a strong window tint, with 33% light transparency,
• Excellent for allowing extra light into your camper without sacrificing privacy,
• Unsuitable for taxis due to the dark window tint.
The window measures 1219 mm by 700 mm, and fits the rear side window on the nearside (left) of your short wheelbase VW Crafter (2006 to 2017) and Mercedes Sprinter built from 2006 onwards. Looking for a matching window for the offside (right) as well? Check out J43022. All the glass we sell at JK has been fully tested for quality and safety, and has it's E Code mark. This code shows that the product has been approved and certified.
Make installation easier with a fitting kit
To install these tinted windows, you'll need to get yourself a glass fitting kit: J18126.
Buying the optional fitting kit will get you:
• A tube of adhesive bonding agent, to hold the glass in place,
• Felt applicator, to spread the adhesive where it's needed,
• A cleaning sachet, and a bottle of glass primer, to prep the windows before they're fitted.
Fitting Windows
You can install one window, or several, into your vehicle by yourself, if you have the tools, experience and the confidence to do so. However, we do advise that windows are installed by a trained, experienced professional to avoid any errors being made. If you're at all unsure of how to fit your new windows, it's always best to have the glass fitted by a pro, who will be able to ensure that it's done quickly, safely and securely. Please also note that fitting windows to your vehicle, where there weren't windows before, may affect your insurance. We advise contacting your insurance company before fitting the windows, to see whether it will affect your policy and how.
Please be aware that, due to the size, weight and fragile nature of this glass, we can only deliver it to Mainland UK addresses.