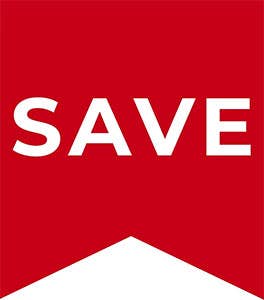 Just Kampers 3 Piece Thermomat Cab Kit Ford Transit from 2013
Similar To This Product

Get cosy in your cab with our JK Thermo mats built to the specifications of your 2013 on Ford Transit. Easy to use, transport, store when not in use and highly functional in all seasons – they are a great investment for your van. Providing insulation against loss of heat, throughout colder winter months, they are just as adept, during the warmer days of summer, at keeping the cab area of your vehicle cool.
Having been refined over many years these, seven layered, Thermo Mats offer protection against seasonal extremes no matter the time of year. These screens have multiple benefits beyond their thermal properties which includes preventing prying eyes, whether that is to protect your privacy or vehicle contents, as well as being black out and preventing the sun's rays from disturbing your slumber. The thermo mats are exceptionally easy to fit with the aid of the supplied suction cups and whilst not in use can be stowed away in their own storage bag. Comprised of multiple layers to provide superior insulation the outer is finished in a high shine reflective silver to direct the sun's rays away from the vehicle.
At a glance:
• Superior product that has been improved to reflect latest technological advances in materials available
• Made specific to the dimensions of your Ford Transit cab windows they offer a perfect fit every time,
• Seven layer construction, for superior insulating properties, • Reflective silver outer layer to deflect heat, sunlight, and UV rays away from your vehicle interior, helping to keep you cool in the heat,
• Supplied with bag for easy storage,
• Increases privacy, day or night.
With a focus on maintaining superior functionality and quality at a price that remains affordable; our JK exclusive thermo mats have benefitted from continual development.
Fitting information:
Fits the Ford Transit from 2013 onwards. This item is a cab kit. Comprised of a thermo mat for the main windscreen, and one further mat for each of the two cab door windows. Thermo mats are designed to be used internally within the vehicle and are not designed for external use.
How do I fit them?
Our thermo mats are really easy to use. Simply unroll them from their carry bag and place the suction cups into the metal eyelets fixed into each thermo mat. Once the suction cups are in place, you just press them onto the glass from the inside of your vehicle. You may need to adjust the location of where you've stuck them a little, to ensure that the thermomats are blocking out as much light as possible. You may also need to moisten the cup section a little to allow for better fixing.
Stay warm in the winter
Inside our JK Thermo Mats are seven layers of material, which all work together to trap the heat inside your vehicle before it can escape. Glazing, is a major source of heat loss from your vehicle and, works against you in further cooling the air inside during the evening or in wintry conditions. Fitting a set of JK thermo mats before you go to bed means that the air isn't coming into nearly as much contact with the cold window glass, and the interior of your camper will stay nice and warm for much longer.
Keep cool in the summer
During the summer you'll likely have a totally different problem in your camper. The light and heat from the sun will pass straight through your window, turning your vehicle into a virtual greenhouse. The outer layer of our thermomats is made with a highly reflective silver screen material, which will bounce this heat and light back out of your camper before it can make it uncomfortably hot inside.
Refreshing any misshapen suction cups
During storage, it's possible that some of the suction cups may bend and appear deformed. This can affect their ability to properly stick to glass, metal, and other clean, flat surfaces, but is easily fixed.
In the unlikely event that this does happen to any of your suction cups, here's how to fix the problem:
• Boil around 500 ml of water, and allow to cool a little, and then carefully pour it into a bowl,
• Gently place any affected suction cups into the water, being careful not to splash any hot water, and leave them to soak for five minutes,
• The hot water will help the suction cups to return to their usual, concave form and straighten out any bends,
• Take care to remove the suction cups from the water once it's cooled, and while the cups are still warm and soft, reform them to their correct shape.
You should only handle the suction cups if they're cool enough to safely touch. To clean: Use a damp clean cloth, moistened with soapy water and well wrung, to wipe gently.
Stay cosy in your Ford Transit with Just Kampers three piece thermomat cab kit. Fits the Ford Transits from 2013.