We have specifically designed the JKF50 12-volt compressor fridge freezer to be high quality but at an affordable price. It's packed full of high-end components and features that have previously been reserved for more expensive fridges
Featuring a 34-litre refrigerator compartment capacity and an 8-litre freezer compartment. However, the freezer compartment is removable so if it's not needed, you can have a 42-litre fridge. There's one internal shelf that is adjustable to three different heights and a 'crisper' tray to keep salad, fruit and vegetables fresher for longer.
Two colour options available, Silver and Black to compliment your interior.
The door of the JKF50 can be set to open from either side to accommodate for a left or right opening depending on your campervans interior layout and features a door lock mechanism, 2 x detachable inner shelves with the lower shelf featuring an adjustable retainer and interior LED light with sensor.
The important job of cooling is taken care of by a built-in, quiet, highly efficient LG compressor which quicky cools the JKF50 Refrigerator to 0°C to +8°C (32°F to 46°F) and Freezer to -12°C to -20°C (10°F to -4°F). The JKF50 features a simple easy to use control panel with an LED display which allows you to set the temperature for both the freezer and refrigerator. Temperature can be displayed in Celsius (°C) and Fahrenheit (°F).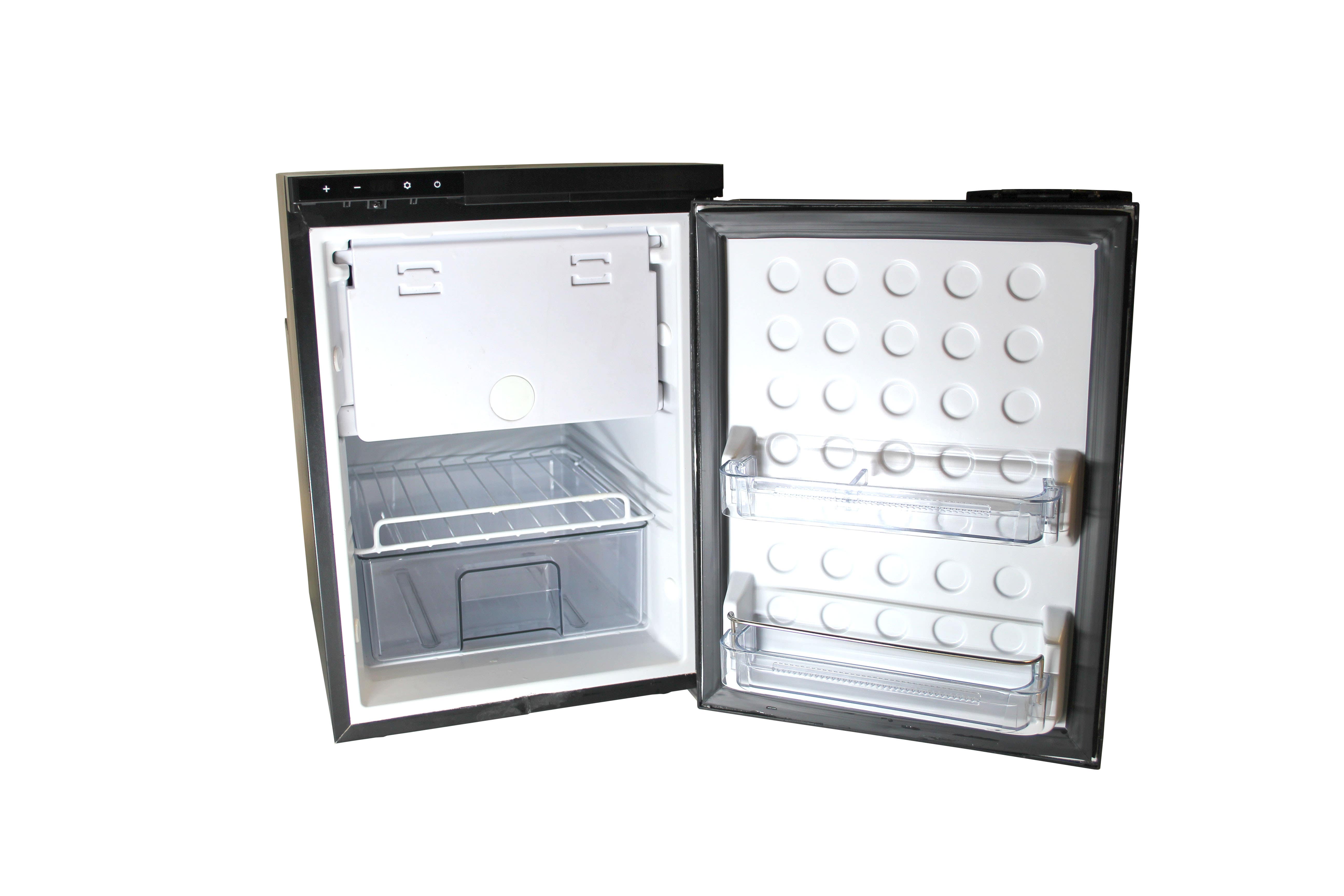 The control panel also allows you to enable the Intelligent battery protection system, dependant on how you are powering your fridge either via a car/leisure battery or via a solar panel system, you can set the protection mode to either High, Medium, or low.
This feature-packed, affordable JKF50 12v Compressor fridge/freezer is ideal for cooling and freezing your food and drink within your motorhome, campervan, boat or caravan.