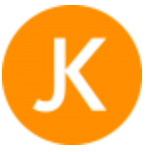 More from this author
ZF Services UK
ZF Services UK - The family of top quality automotive brands - Sachs - Lemforde and BOGE

ZF Services UK 
ZF have been well known as the manufacturer to Volkswagen and the aftermarket for steering boxes and other steering components right back to the early VW Beetles and T2 Split screens. Today they still offer a top quality range to help keep classic VWs on the road.

Sachs
This is a name synonymous with VW Clutches for both air cooled and water cooled models. There maybe cheaper alternatives in the market, but with Sachs you know you are buying a new (many cheaper clutches are reconditioned units), top quality product that will last you thousands of miles.

Lemforde
Famous for its 'owl' logo, you know that when you choose a Lemforde product, you are investing in a top quality steering or suspension product that will last for years to come.

BOGE
BOGE have been helping to soften the ride of VW's since the 1950's with their range of steering dampers and shock absorbers. Their range of top quality products fits all VW Aircooled Beetles, T2, T25, T4 and T5 Campers and Transporters.