About Your VW
Year: 1971
Mileage: No idea as Tin Tin came with no engine, so acquired a second-hand one which 'had done' around 98,000
Fuel Type: Petrol
Vehicle Model: T2 Bay Westfalia Cross Over
Import? (where from):
Came into the UK via an Importer in Birmingham where it languished for some time as the owner's son wanted to restore, and never got round to it. I bought it in August 2017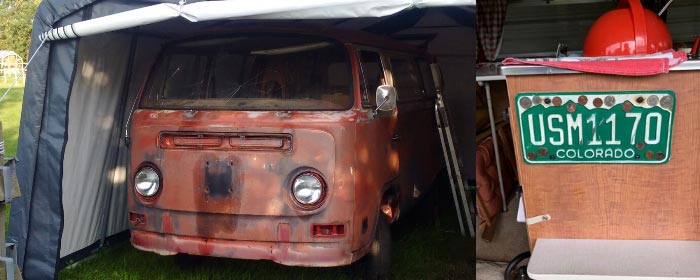 Have you named your VW and where does it come from?
Tin Tin... because it's a tin top and the former was an adventurer – and this 'ole girl has had one!
What have you done to your VW since you have owned it?
The Camper had been stripped of everything both inside and mechanical, and suffered the ravages of neglect . . . but the one redeeming feature was that it was very sound underneath. The battery box had rotted away and the rear offside had taken a bash at some time plus other minor issues. In a nutshell, no area of the Camper was intact so everything had to be re-sourced and restored.

I used a company in Wales to make good the body repairs and the respray and a mobile mechanic to help out with all the mechanicals, everything else I did myself.

It has taken 2 years to the day, to completely finish the restoration, and my only interest was putting it back to how it was. We went out in for the first time this weekend, and apart from a window channel deciding to wind itself down with the window, a mirror rattling loose I had no issues. However being left-hand drive my wife has become a side seat driver, as she now has to face ongoing traffic on her side!

It could have taken longer but sadly I'm an inpatient sole and once I start something I really want to get it done and move on to the next challenge.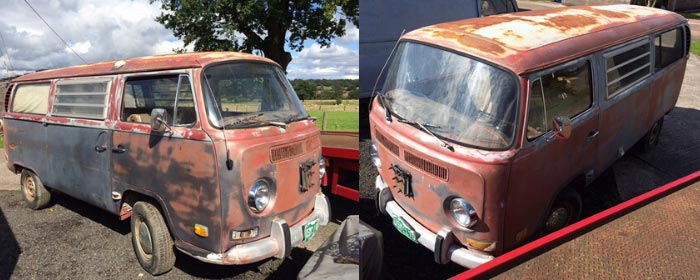 What are your future plans for the VW?
To continue to tinker with, no long trips, just nice days out and ensure its survival either for myself or another owner.
What have you bought from Just Kampers?
Loads of things.
What are you looking for next?
Items that can extend its camping ability.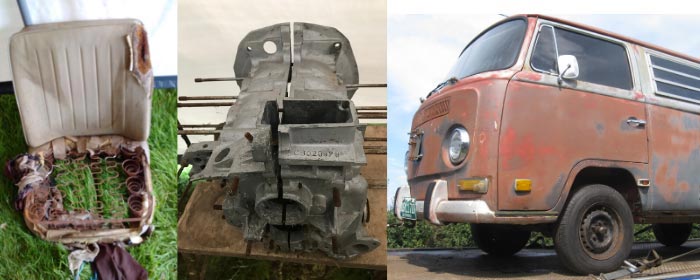 About You
Your Name(s) Roy Bird
Is this your first VW?
No, I've owned over 20 in my lifetime and currently have a 1987 MK1 Gti Cab' and drive a current model Golf 'R'
Do you own any others?
As above.
What got you into VW's?
My first Golf a MK2 16 Valve I think.
Who enjoys your VW?
My wife and I.
Do you have any amusing or fantastically memorable stories whilst enjoying your VW?
Too many to list . . . if you own something like this there is always a story to tell. I guess the main benefit is that it generates interest and goodwill on the road, and whenever one parks up.