About Your VW
Year: 1996
Mileage: Approx 160,000 miles
Fuel Type: Diesel
Vehicle Model: Transporter T4 1.9
Import? (where from): No
What have you named your VW and why?: FUBAR (*#@ked up beyond all recognition)
When and where did you buy your VW? We have owned FUBAR for almost a year now.
What have you done to your VW since you have owned it?
The previous owner had painted the van matt black with a roller and having seen some camo wraps, we thought why the hell not.... luckily we have a friend who is able to cut vinyl stickers so upon picking up the van we immediately took it to be 'camo-ed up'!
The interior a little rough around the edges so we immediately set about stripping the interior out, soundproofing, relining the entire van and refitting out with a simple day van interior, complete with skim board table and led lights. It's been lowered has new rims and we have also had all the windows tinted. We have also replaced the front seats, front and rear lights and also lined the cab area.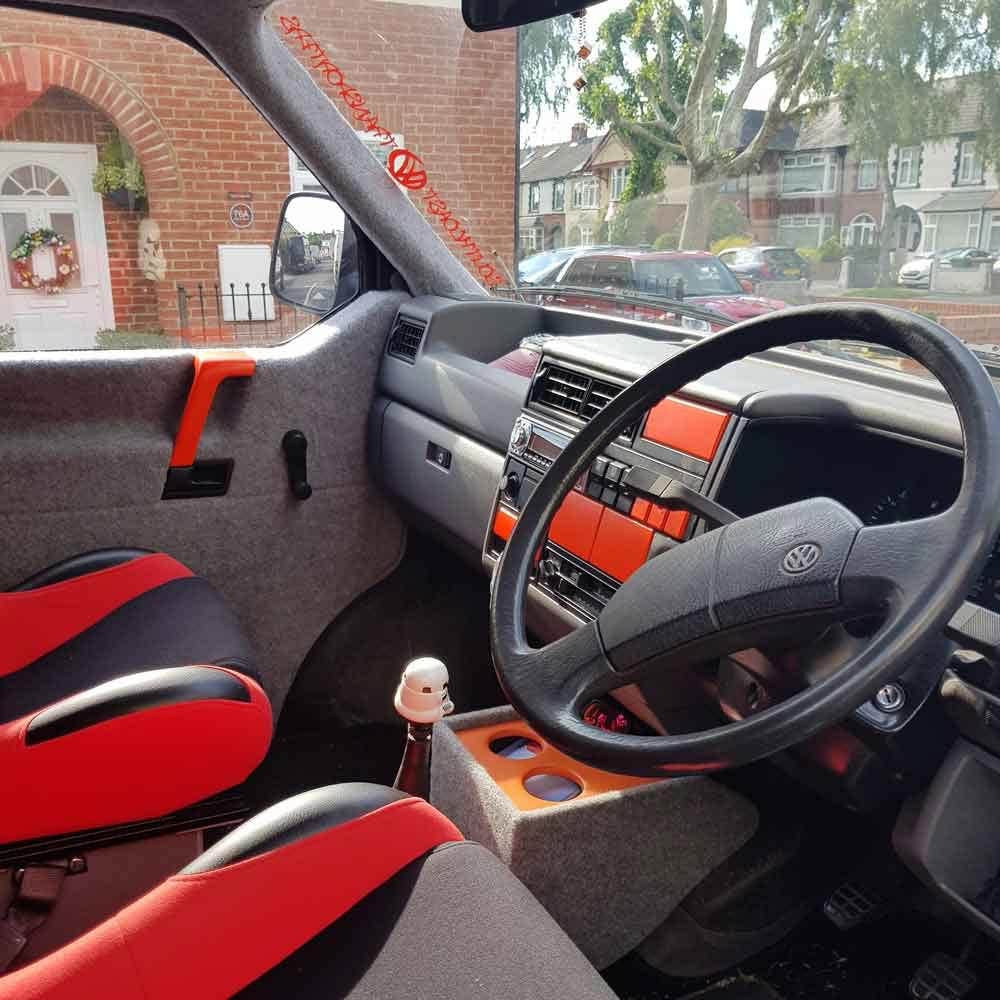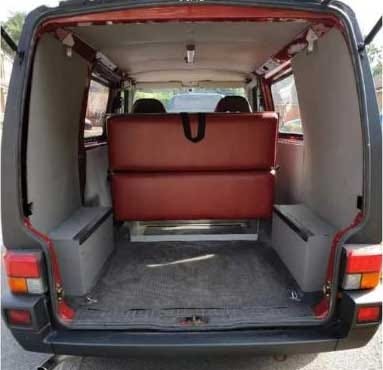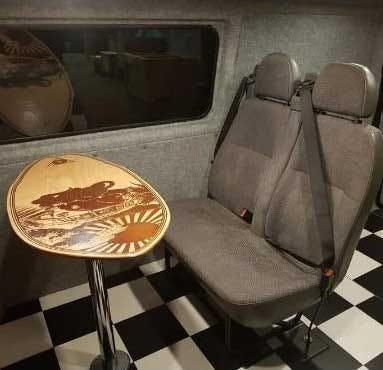 What are your future plans for the VW?
The most urgent is to replace the front cross member which is a tad rotten and also to address some other areas of rust and decay! We're also in the process of changing over the front and rear bumpers and adding a T4 spoiler!
What have you bought from Just Kampers?
Replacement cross member most recently, however a very very long list over the years from owning various Beetles, Type 2 Camper Vans and a Beach Buggy!
What products are you looking to purchase next from Just Kampers?
Hmm…. Where do I start!! (sighs)
About The Owner
Your Name(s): Myles Semmens
Is this your first VW?:
Nope, have owned Beetles, Bay Window Campers and a Beach Buggy over the years.
Do you own any others?
Alas not…. Regretted selling our T2 Bay Window 'Tango' the day we sold it!
What got you into VW's?
A love of working on cars combined with friends who had Beetles and Campers back in the early days of Run to the Sun and Bug Jam.
Who enjoys your VW?
Me, my wife Kelly and the crazy teenager when she can get out of bed. Also our Dub Pup, 13 month old Harley the Labradoodle.
Where do you go with your VW?
Mainly cruises and meets with the fabulous 'Southcoast VW Transporters' group. A highlight was the Santa Run last year cruising with 120+ vans from Beaulieu to Southampton General Hospital to deliver presents to the children in the Piam Brown oncology unit. We are planning to get out more and join up with some of the weekenders later this year.