About Chloe's 1969 VW T2 Bay
Year: 1969
Interior: Cream & grey
Engine: 1600cc
Wheels: Steel powder coated with chrome hubs and rims
Exhaust: Stainless Steel Single Quiet
Modifications: Power steering
Chloe's Bay is named Phillis, since the number plate starts with PHL, and was an incredible 21st birthday present from her family. We asked around the JK Team and no one had gotten a present that cool for their 21st birthday – or any other birthday!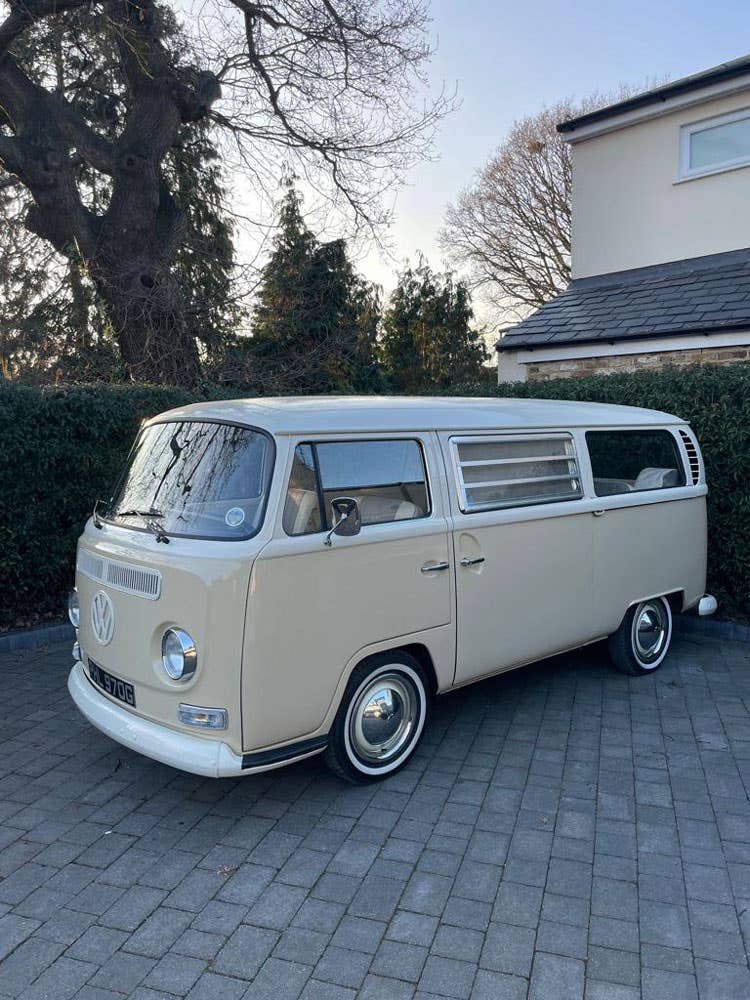 Phillis came to Chloe via eBay, and has had basically everything looked at, refreshed, repaired, or replaced. As it's the first classic she's owned herself, Chloe and her dad wanted to make sure that everything was in the best shape possible, and reduce the chances of her being stuck at the roadside with one of those odd little quirks that classic VWs develop.
Chloe's dad owned a Bay when she was younger, and fell in love with the shape and style of the iconic camper, and wanted to own something traditional that she could take on travelling adventures with her boyfriend.
Chloe and Phillis' big restoration
Phillis has spent the last eighteen months getting herself ready for all sorts of adventures by having a full resto and rebuild.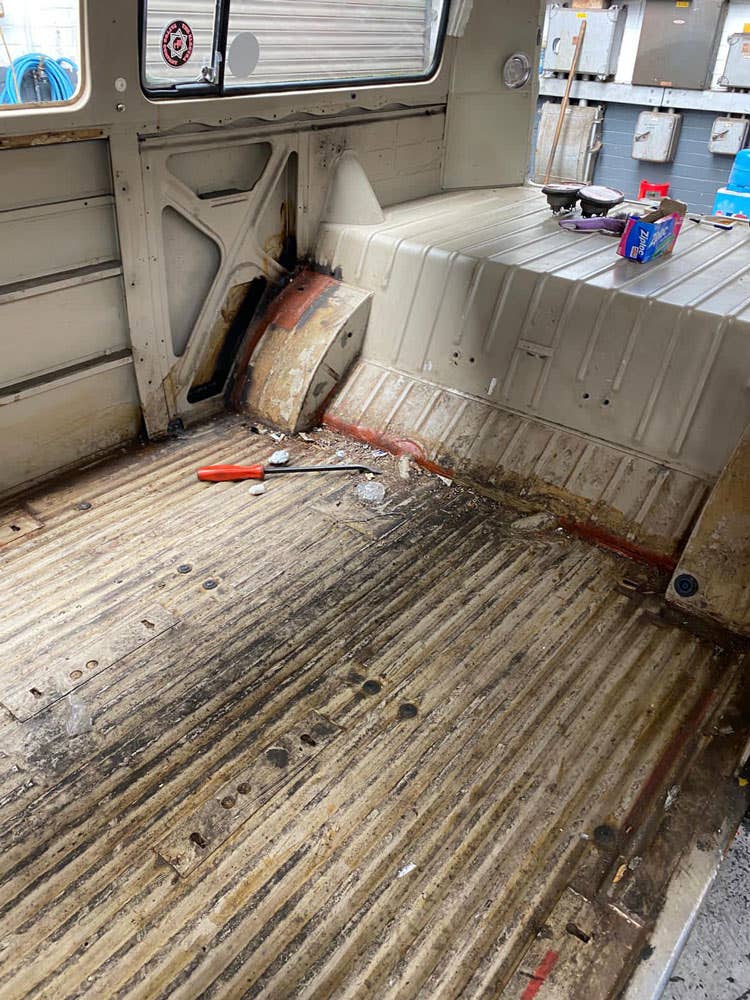 The T2 was stripped down to bare metal, and then had the bodywork looked at. It was the usual suspects that needed cutting out and replacing – front and rear outriggers, lower sills, wheel arches, and cab door skins.
After that, Phillis was a new woman, and ready for a full respray in cream and white, which looks incredible.
Free of corroded metal and looking super shiny, Phillis was then treated to a complete rewire, had the heating system repaired with new parts, and even got a new engine – a Classic 1641cc Twinport Engine built by Vege, which we also supplied.
It's what's inside that counts
Chloe told us that her personal favourite part of the restoration was working on the interior, which is where she was able to get much more involved. Not having a massive amount of mechanical knowledge herself, and not wanting to slow down the restoration because she was so excited to get out and travel with Phillis, Chloe left most of the work to her dad, who'd had a two-post ramp installed in his warehouse specifically to take on the restoration project.
When it came to the interior, though, Chloe really got stuck in, and helped to design and create the custom cream and grey vinyl seats, spare wheel cover and other parts which make the inside of the T2 Bay look as great as the exterior.
Phillis' restoration has obviously been a huge labour of love, and you can see the amount of time and energy poured into getting her back in excellent shape and ready to take Chloe on all sorts of adventures on the open road. The attention to detail is really impressive, with the interior, exterior and wheels all coming together to make a really striking campervan that we're excited to have join us at the show.
Favourite parts and biggest challenges
As with Nick Avery and Allan Lloyd, who are also joining us at VolksWorld next month with their Beetles, we asked Chloe which part of the restoration were the most fun, which were the most challenging, and whether she had any products that she'd recommend, from her experience.
Chloe told us that "The rubbers from JK fitted very well and the engine and all of its parts from JK fitted together brilliantly.", which is great to hear. We did say that the product recommendations didn't need to be from Just Kampers, but we do always appreciate the feedback!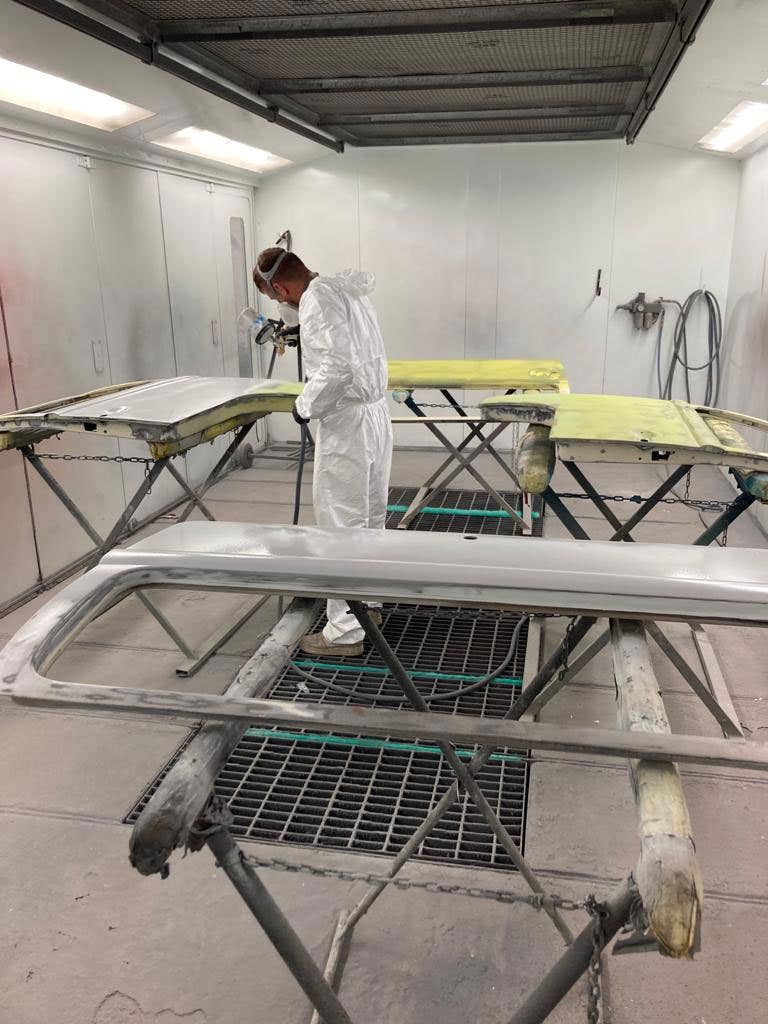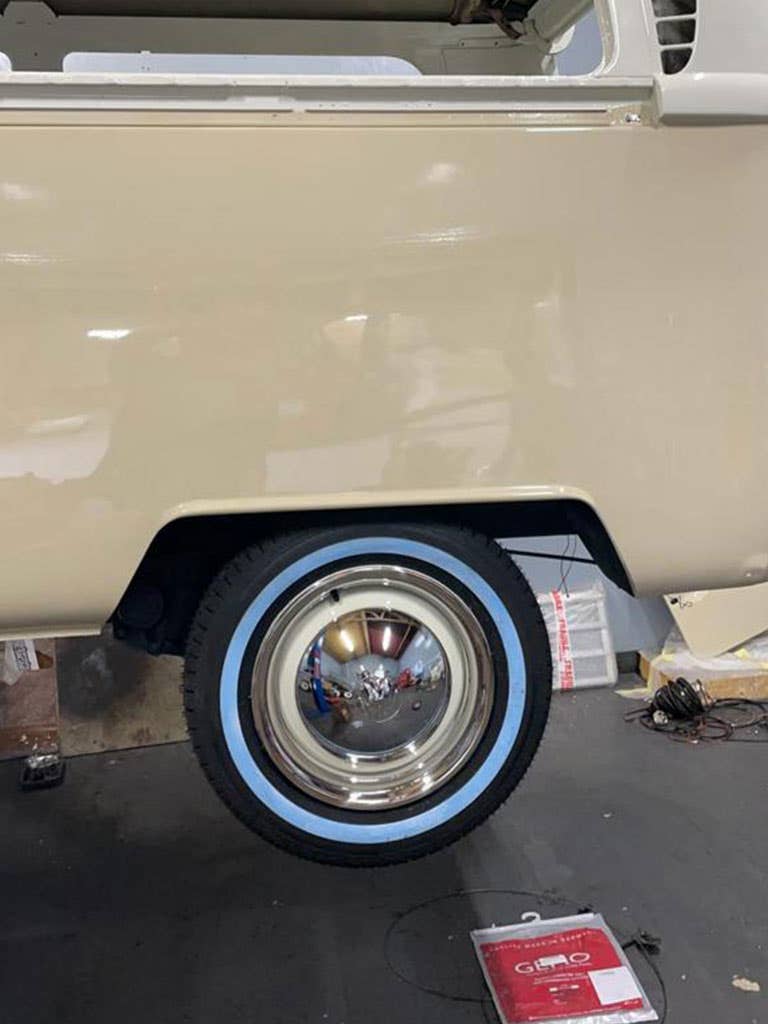 On the other hand, Chloe said that the most challenging part of the restoration was sourcing some of the parts, which they found hard to find – we've asked Chloe to let us know what the parts were, so we can add them to our range!
Unsurprisingly Chloe's favourite part of the restoration was getting stuck into the interior, which has definitely turned out great.