About Your VW
Year: 1973
Mileage: 69239
Fuel Type: PETROL
Vehicle Model: T2 Bay
Import? (where from): Germany LOL
Have you named your VW?: Bertie
When and where did you buy your VW? August 2018, Sussex
What have you done to your VW since you have owned it?
As Bertie was hand painted we covered him in artificial grass, the glue cost more than the grass!! He has just had a new engine fitted by VW Engine Company, today we took him into JT Automatics in Dartford to have its automatic gear box serviced as it was not running so well since the new engine was fitted.
We changed the front seats to a bench seat and also covered the inside including the floor with artificial grass.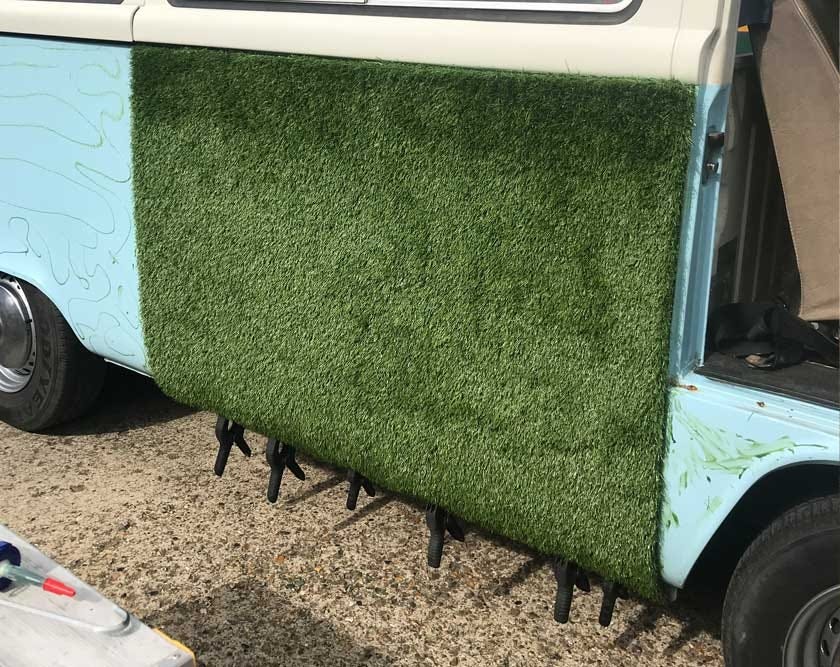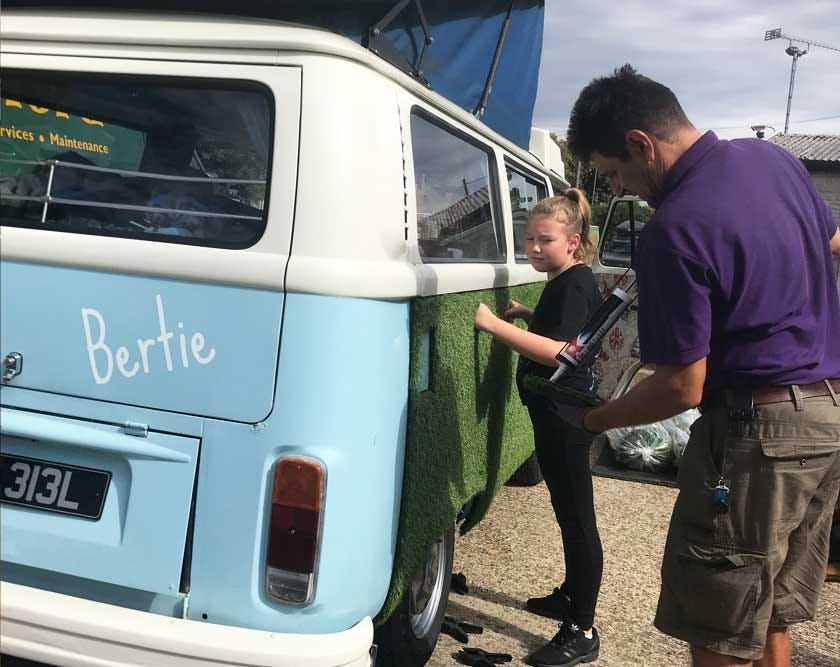 What are your future plans for the VW?
To have fun and enjoy weekends away with like-minded friends (nutters)
Bertie only has a rock and roll bed so instead of installing a kitchen etc. we have just purchased a T@B trailing caravan.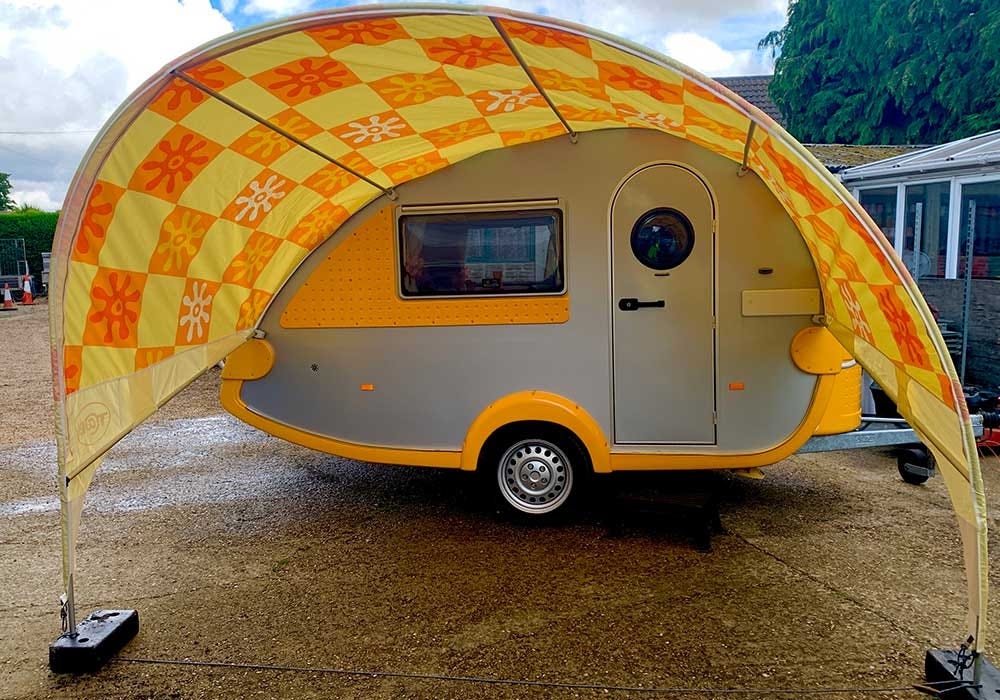 What have you bought from Just Kampers?
List too long...
What products are you looking to purchase next from Just Kampers?
Camping equipment, the open Day Weekender made me realize just how much is missing from my setup.
About The Owner
Your Name(s): Olwen Dowse
Is this your first VW?: No
Do you own any others?
We have another T2 called Daisy she is painted in blue glitter and a limited special edition Gold Beetle.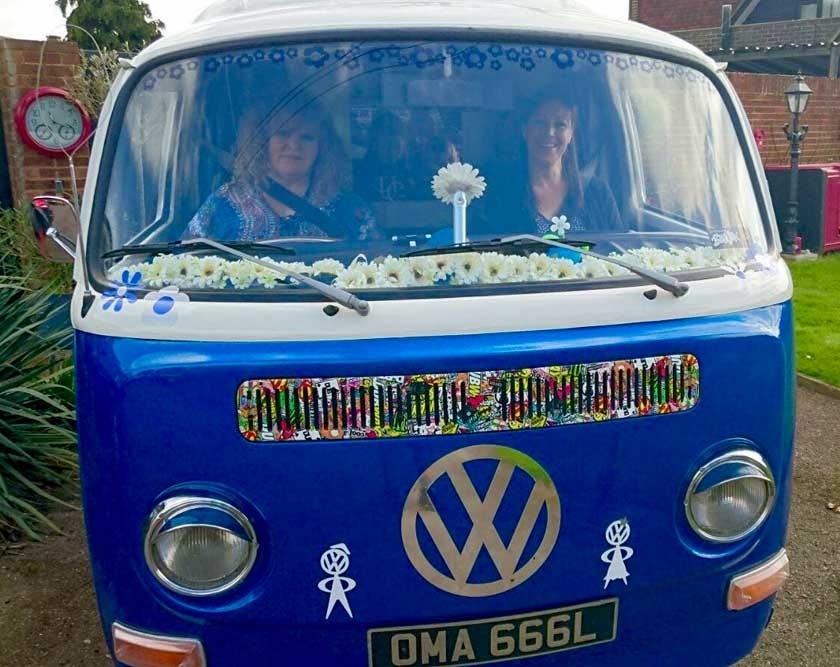 What got you into VW's?
I had a dream ………………..
Who enjoys your VW?
Me, my partner Maurice (unless they break down) our children and grand-children and our 3 dogs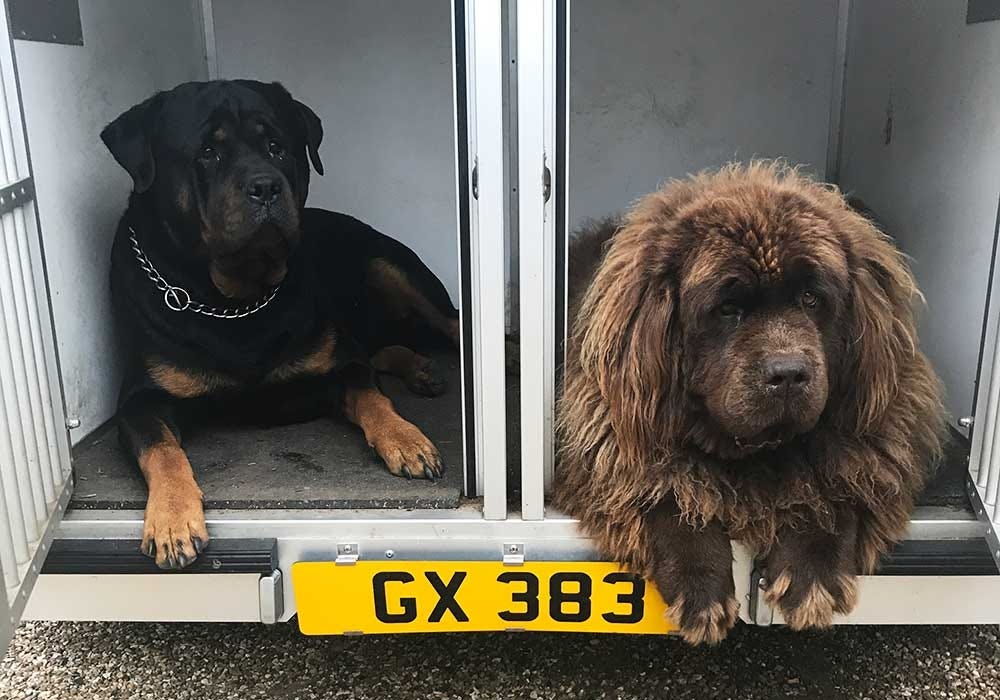 Where do you go with your VW?
Mainly VW events and meets, i.e. Camper Marmalade, Dubtoberfest
Do you have any amusing or fantastically memorable stories whilst enjoying your VW?
Bertie has everyone smiling and waving and is a pleasure to drive
Is there anything else you want to tell us?
Just buy the Camper!!!!