You Are Our Heroes
2020, the year of heroes. We are unwittingly surrounded by heroes every day. Often unnoticed, masked by uniforms and a quiet steadfast approach to life and their jobs. Seeking no recognition or thanks. Whether it be the doctors, nurses, porters and cleaners within our hospitals taking care of loved ones when we were unable, the supermarket staff; from food haulage drivers to staff on the shop floor putting their all into keeping us fed, to individuals across the land maintaining as close to normal for children and relatives feeling isolated or scared by the world they found themselves in.
More than ever this year we have all sought to support our communities and, at a time when so many need help, charities have felt extra pressures. With fundraising events becoming impossible to host, and many household finances changing, it would be easy to be lost along the way.
Each year we work hard to support our dedicated charity partner; Phyllis Tuckwell Hospice Care.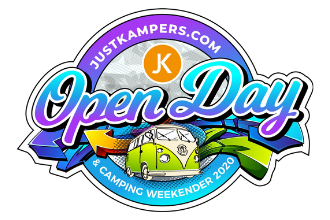 Our Open Day and Camping Weekender would normally be our main fundraising event to raise funds for the charity.
This year's event was not able to go ahead and left us asking ticket holders, if they felt able, to donate this year's fee.
So many of our camping ticket holders and traders did just that.
Your generosity, when added to JK's £15,000.00 donation allowed us to pass a whooping £21,480.00 to the charity.
As far as we are concerned, you are all heroes.
Your generosity will help to ensure that Phyllis Tuckwell can continue to support their patients and loved ones through often very difficult times.
To find out more about the work of Phyllis Tuckwell or to donate please click the link below…