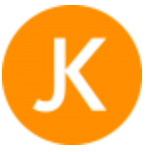 More from this author
World Pooh Sticks Championships 2022
The World Pooh Sticks Championships have been going strong for more than 30 years now, with people travelling to Oxfordshire each year to try win the event.
Based on a game from the stories about everyone favourite honey-obsessed bear, Winnie the Pooh, there's a blend of fierce competition and simple rules during the championships, which makes it a really fun day out for youngsters or the young at heart!
Held on Witney, Oxfordshire, the event draws huge crowds looking to take part or just watch the action from the riverbank. It's a great opportunity for you to take a trip in your camper or classic car, and take part in some silly, wholesome fun.
Date: June 2022
Location: Langel Common, Church Lane, Witney, Oxfordshire, OX28 3LA, England
Ticket: Pricing information to be confirmed
More information is available here: You can find out more about the 2022 World Pooh Sticks Championships here.