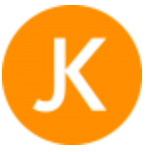 More from this author
World Custard Pie Fight Championships 2022
The World Custard Pie Championships are round the corner, and they need you to get involved!
They event also raises funds for Coxheath village hall and has gone from strength to strength, attracting teams from across the globe.
The recipe for the pies is a closely guarded secret, but they are said to contain flour and water. Crowds of people attend to watch it all go down!
Watch custard pie lovers go head-to-head! There has even been a team that flew all the way over from Japan to compete in the championships.
Date: 18 June 2022
Location: Coxheath, Maidstone, Kent, England
Tickets: Free to attend, but if you want to enter the custard pie fight there's a fee.
More information: Learn more about the page here