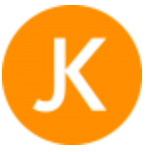 More from this author
World Bog Snorkelling Championships 2022
The World Bog Snorkelling Championship attracts around 150 competitors. The 2019 winner was Neil Rutter, although his winning time of 1 minute 21.78 seconds was outside his own world record bog snorkelling time of 1 minute 18.82 seconds set the previous year.
A very out of the ordinary sport, is well worth travelling to enjoy the entertainment of if you're daring enough, join in!
Truly an international event, entrants have travelled from Australia, Germany, France, USA, Italy, South Africa, Poland, Spain and Japan to this small bog in Wales.
Date: 27 to 28 August 2022
Location: Waen Rhydd peat bog, Llanwrtyd Wells, Powys, Wales
Tickets: It's free to spectate, but there's plenty of other entertainment to keep you occupied if the novelty of watching people swim through a Welsh bog somehow wears off!
More information: Learn more about the fun here