There's lots going on this April! We've just experienced the fun of the VolksWorld show, which kicked off the VW show season for most of us.
There's still plenty to enjoy and lots of events taking place, both VW related and as part of our 100 things to do for under £100 project. Stay tuned to find out what's happening!
Vee Dub Family Big Birthday Camp Out:
From the 8 April until the 10, the gathering will be celebrating it's seventh birthday and is celebrating at Unity Farm Brean in Burnham-on-Sea. There will be a firepit alley, tug of war championships for both adults and kids, and even a fun dog show. This event is not one to be missed! Tickets are available from their website and will lead to a discounted entry to the campsite.
Elsecar At The Races:
On the 10 April, a family oriented car show will be held at Doncaster Racecourse, specialising in the VW group and retro cars. They are now into their fifth year at the racecourse and every year it gets better and better. The venue has space for over 100 cars in the indoor exhibition and space outside for an additional 600 cars.
Please follow this link for all the info on how you can get involved, how to book a club stand or how to buy a ticket!
GTI Spring Fest:
Also taking place on the 10 April is the GTI Spring Fest at Santapod Raceway. This show brings about all the GTI fanatics and VW enthusiasts. Other VAG companies are represented too such as Skoda and Audi and that even covers Lamborghini and Bugatti now!
To find out more how to get involved, just follow this link.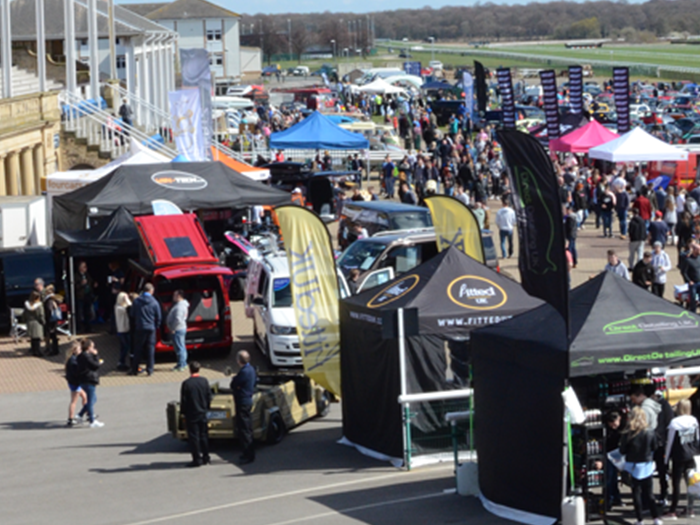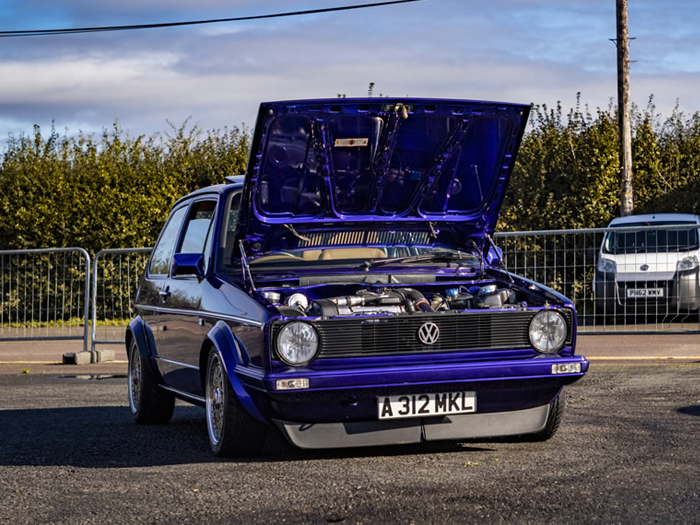 CamperFest:
From the 14 till the 18 April, Camper Fest will be taking place in Roodee Racecourse in Chester! Join over 1000 campers in this immensely popular event at the stunning Chester Racecourse.
The setting is beautiful, in the shadow of the Roman walls and with the backdrop of the River Dee.
Camp in the city centre with all the benefits of a Bank Holiday weekend. To get involved, click here!
VW Campout:
From the 29 April through till the 2 May, the VW Campout will be underway in Budle Bay, Northumberland.
The event is set on the beach to overlook Holy Island. Surrounded by castles and more beaches, the event is beautiful and a great family get together. VW exclusive, it's not a show or a festival, just a chilled out weekend campout with a great atmosphere. Find out more here.
Wife Carrying Races:
If you're after something a bit different, why not venture to Dorking on the 10 April for the UK Wife Carrying Races. The races date back as far as 793AD and it's a great day out for you and the family!
The event is completely free to spectate and maybe you'll be compelled to sign up for next years race.
This is a part of our 100 things to do under £100 project, if this interests you and you'd like to find out what else is going on then just follow this link.
Wife Carrying Championships
CountryTastic Festival:
Take a trip to Worcestershire at the Three Counties show ground, on the 14 April, to take part in the CountryTastic Festival of 2022!
You can grab tickets for your kids at £5.85 each and they'll get to meet animals and learn all about the countryside that frames our cities and towns.
For more information, please follow this link to their website.
Woodland Sprite Trail and Lantern Making:
On the 16 April, why not treat your kids to a fun day out! Spend the day hunting for Shambellie's naughty woodland sprites in their house and the grounds.
Once you've found them all, you can head inside to learn how to make a sprite, fairy or elf inspired lantern. Taking place in Dumfries and only £5 per child, give it a go!
For more info, just click here.
Jack in the green festival:
A traditional figure from English folklore, the arrival of Jack in the Green is tied to the start of summer and is celebrated every year in Hastings and other nearby towns.
It's taking place on the 30 April until the 2 May and will be a fantastic day out for the kids. And…it's free to attend!
Head down to Hastings in Sussex for the fun, find out more here.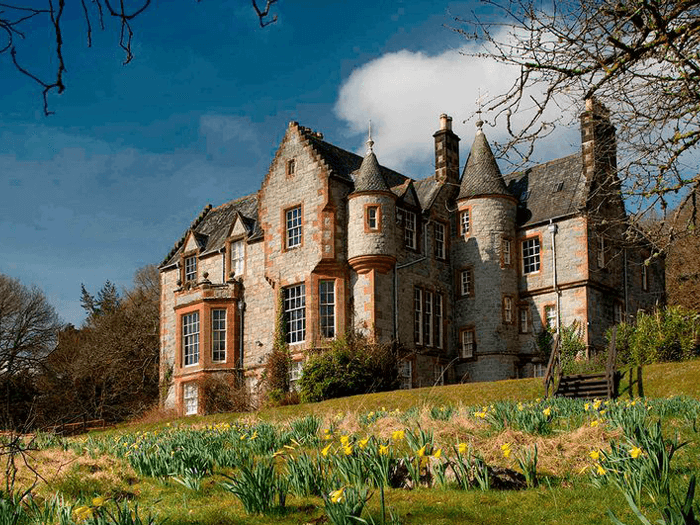 Woodland Sprites & Lantern Making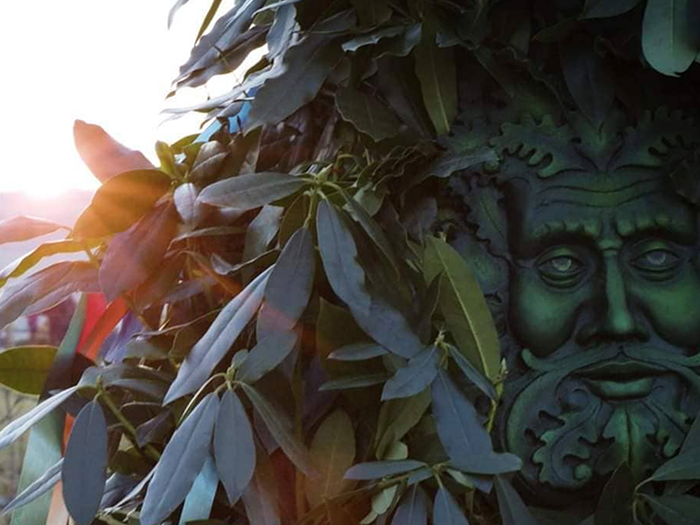 Jack in the Green Festival
Easter Egg hunts around the UK:
Hunting for easter eggs is a beloved tradition in the UK. There's hundreds of egg-hunting events around the country this year, and it's a great excuse to hop into your classic car or camper and spend some time rummaging around in the great outdoors with your local community.
Check out what's happening via your local community forum pages or Facebook!
Taking place this year on the 17 April!
Marsden Cuckoo Festival:
From the 22 until the 23 April, a tradition is taking place in Marsden, Yorkshire. The tradition which has been going strong for generations, the town of Marsden will be welcoming the return of the cuckoo and the start of summer. Find out more here.
Spring Comets and Curry:
Head to the Observatory Science Centre for a night of informative talks, delicious curry, and a chance to see the April Lyrids meteor shower (weather permitting!).
Starting at 19:30 and finishing at midnight, it's not ideal for kids, but is a great chance to hit the open road in your classic car or camper for a unique date! Head to Hailsham on the 23 April! For more information, just click here.
Wonderwool Wales:
Wonderwool Wales is the premier Wool & Natural Fibre Festival in Wales and is held annually on the last weekend in April at the Royal Welsh Showground, Builth Wells, Powys.
Head to Wales on the 23 till 24 April to join in the fun, tickets are £12 a day! To find out more please click here.
Lyme Regis Fossil Festival:
Head to Lyme Regis to take part in their celebration of the incredible fossils which have been uncovered – and continue to be found – right here in the UK.
An amazing learning opportunity for kids (who all love dinosaurs, it seems!), it's also a great time out for adults. Taking place on the 30 April until 2 May!
The event is free, but there is the option to get involved with other things which may require a couple quid! Head here for more info!
Blenheim Palace Jousting Tournament:
Lastly, get ready for jousting! The historic palace is holding an unforgettable event: a jousting tournament!
Whether you're a fan of history, extreme sports, or just A Knights Tale, you'll have an exciting and unique time watching the jousts. Taking place on the 30 April till 3 May, tickets available from £19. Get involved here!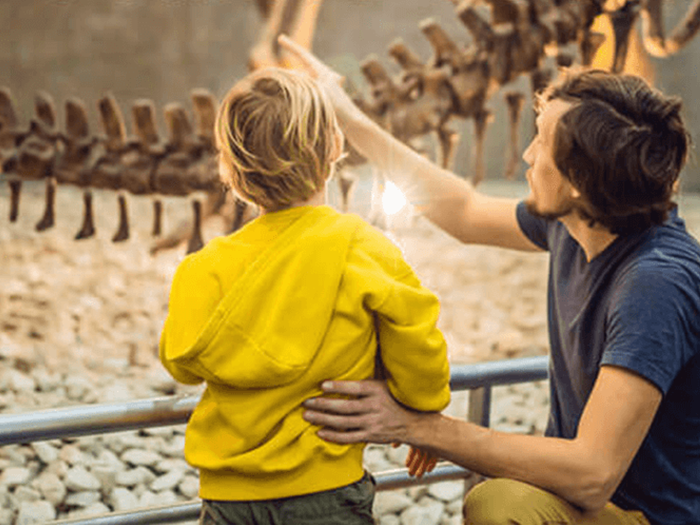 Lyme Regis Fossil Festival
Jousting at Blenheim Palace
So that's April!
There's plenty going on, and lots more that we haven't mentioned! If you're looking for Easter activities to take part in over the holidays, then it's worth taking a gander through your local community websites and Facebook pages.
Hopefully there'll something in there that tickles your fancy, if you still need to do some work to your camper or classic before you can get it out this spring, then we have got you covered!
Our website is being updated regularly with more and more new products, from the big new additions like the TentBox range, which puts a pop-up tent on the roof of any vehicle, through to smaller bits like top quality Auto Wares wing mirrors for your Bay, made right here in the UK.