Part of our list of 100 Things to do for Under £100 is checking out the spectacular meteor showers streaking their way across the UK's skies this year.
If you haven't seen this list before, we've put together a wide range of activities you can get involved with which will cost a family of four under £100. In fact, most of the events are free!
Our full list of 100 Things to do for Under £100 in 2022 is available here, but let's talk about meteors!
There'll be a dozen meteor showers over the UK in 2022
Meteor showers are one of nature's most spectacular events, right up there with the aurora borealis and whale watching – both of which are also possible in the UK, if you're lucky.
With JK HQ being located out in the middle of the beautiful Hampshire countryside, miles away from city lights, we'll be trying our best to catch some of these showers ourselves.
We'll be grabbing a flask of tea, an armful of blankets and sitting out by our campers waiting to see the amazing sight of interplanetary debris catching fire in the Earth's atmosphere!
A campervan seems to us like the perfect vehicle for trying your luck at spotting meteors - able to get out into the country away from the light pollution of the towns and cities, usually full of comfortable seats, and with the ability to make yourself food and drinks while you wait!
If you're also hoping to catch sight of a meteor shower this year, here's a quick guide to when you can expect the ones which haven't already passed.
We've also included some links from the Royal Greenwich Observatory, if you're after some more information about meteor showers, what they are, how to see them and even tips on photographing meteors!
Lyrids Usual date range: 14 to 30 April
Suggest best dates to see them: 22 to 23 April

The oldest recorded meteor shower which is still visible today, people have been gazing up in awe at the Lyrics since 687 BCE.
During the meteor shower, the meteors themselves will look like small, fast and bright with up to 18 visible per hour.
Eta Aquariids Usual date range: 19 April to 28 May
Suggest best dates to see them: 6 May

Due to peak between midnight and dawn on Sunday 6 May 2022, catching sight of the Eta Aquariids will likely leave you pretty tired for work on the Monday, but it's down to you whether you think it's worth it!
The Eta Aquariids are more visible in the Southern Hemisphere, by sky watchers in the UK will still likely be able to see them close to the horizon to the East.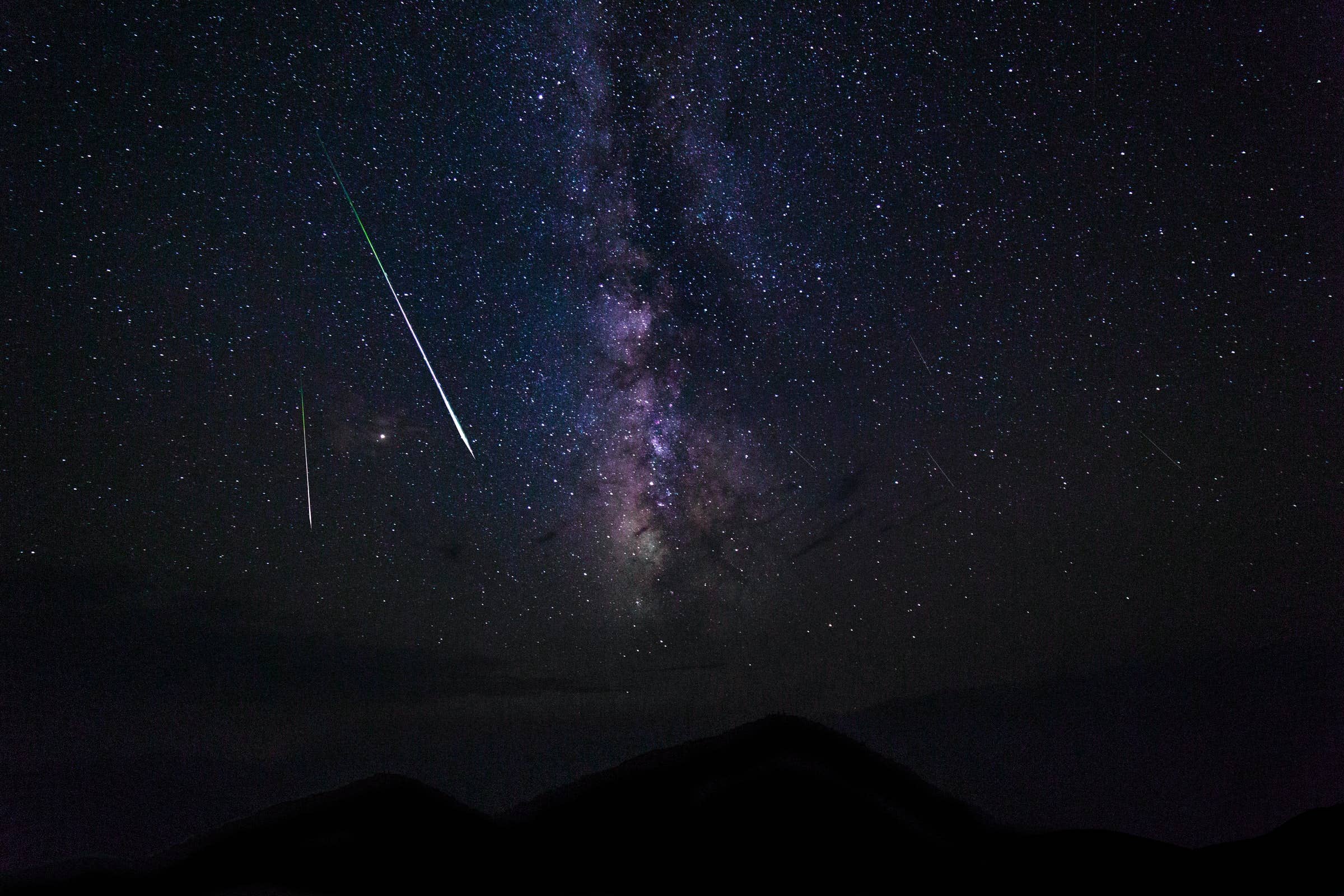 Image credit to Austin Human, via Unsplash
Delta Aquariids
Usual date range: 12 July to 23 August
Suggested best dates to see them: 30 July
Another meteor shower which is harder to see in the Northern Hemisphere than the Southern, the Delta Aquariids are said to kick off the Summer meteor shower season for our half of the world!
Although there are relatively few meteors visible per hour, the shower will last for several days, so you'll have a decent chance of seeing them – weather permitting!
Alpha Capricornids
Usual date range: 3 July to 15 August
Suggested best dates to see them: 30 July
This meteor shower produces a small number of actual meteors, but has a comparatively high chance to give us fireballs – impressive flashes of light caused by the energy from a meteor superheating and ionising the gasses in the Earth's atmosphere.
Perseids
Usual date range: 17 July to 24 August
Suggested best dates to see them: 12 to 13 August
A real treat for meteor hunters, the Perseids shower produces a lot of very bright meteors.
We're given this exciting astronomical event because the Earth's orbit around the sun slams us into a trail of debris left behind by a comet (catchily named 109P/Swift-Tuttle) as it makes its way through our solar system.
Image credit to Balkan Campers, via Unsplash
Draconids
Usual date range: 6 to 19 October
Suggested best dates to see them: 8 to 9 October
Best seen in the evening, the Draconids meteor shower is a relatively low key affair, especially after the Perseids, but it's best viewed in the evening, so it won't leave you feeling quite so dreadful the next day if you stay up to watch it!
Orionids
Usual date range: 2 October to 7 November
Suggested best dates to see them: 21 to 22 October
Visible right across the globe, the Orionids meteor shower is one of the most reliable and best known in the world.
You'll be able to see them between midnight and dawn over the course of several late nights either side of October 21st and 22nd, so don't fret if the weather is no good during the suggested peak viewing time.
Taurids
Usual date range: 10 October to 10 December
Suggested best dates to see them: 12 to 13 November
While infrequent, the meteors that make up the Taurids shower are fairly large and slow-moving. For us sky-watchers in the Northern Hemisphere, the Taurids are best seen in mid-November.
Because they tend to appear toward late October, they're also known as the Halloween Fireballs!
Image credit to Tommy Lisbin, via Unsplash
Leonids
Usual date range: 6 to 30 November
Suggested best dates to see them: 17 to 18 November
Full of quick, bright meteors, the Leonids are one of the most productive showers of the year. Every roughly 33 years, the Leonids will give us a meteor storm, rather than a shower. This storm results in hundreds, or sometimes thousands, of meteors streaking across our skies.
The last time this happened was 2001, so we'll have to wait a while, but that storm produced around 3,000 meteors an hour!
Geminids
Usual date range: 4 to 20 December
Suggested best dates to see them: 14 to 15 December
One of the last meteor showers of the year, the Geminids usually begin the end of the year's showers with an impressive show!
The meteors themselves are usually white, but the Geminids often includes yellow, green, red and blue trails, too.
Ursids
Usual date range: 17 to 26 December
Suggested best dates to see them: 22 to 23 December
Usually due at or around the Winter Solstice, you'll have a whole lot of darkness to see the Ursids meteor shower.
In 2022, the Ursids are due to streak across the UK's skies on the night of the new moon, so the sky will be extra dark. We're all hoping for some clear weather and a clear view of the last meteor shower of the year.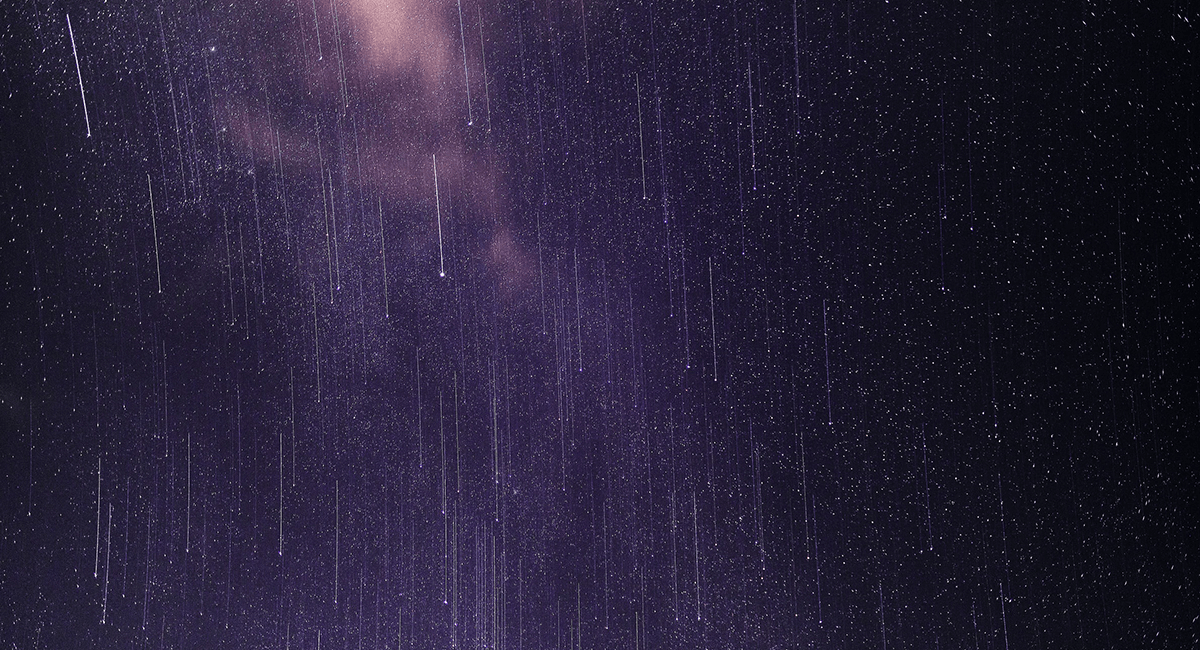 Image credit to Tengyart, via Unsplash
We hope this guide on where and when to see meteor showers in the UK during 2022 has sparked your interest in trying to catch sight of these beautiful natural phenomena.
If you're heading out to try your luck and watch the skies for an evening - or a whole night - send us a photo of your kit, whether it's blankets and tea or tripods and huge camera lenses!
Once you're back from your adventures, send us a message at our JK World email address, and we'll try get your photos featured on our social media channels and our blog section on the JK site.
Good luck, and wrap up warm!
Cool new products for staying warm while your watch the skies!
We've got a massive range of new camping products in for 2022, and loads of them would be great to bring along if you're planning to spend the evening looking up at the stars.
It's hard to narrow down the range to just a few, but here's a small handful of bits we're going to grab when we try watch a meteor shower here at JK HQ!