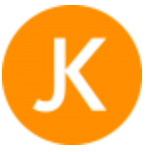 More from this author
Volksworld Show Vehicle Display Annoucement!
Volksworld: If Carlsburg made VW shows! Volksworld is arguably the place to be seen; especially if you have a new vehicle ready to reveal at a show. Well known and well respected across Europe, if not the world, it has consistently been the focus for anyone producing high quality VW's, whether it be the fruits of their own labour, blood sweat and tears or the realisation of their dreams through the undoubtable talents of others. As the first major show of the year it is without question "the" place to be seen.
It is quite an honour for your VW to be considered worthy of being one of the show cars and it's an accolade that many work incredibly hard to achieve.
At JK we recognise that many of our Customer's cars are show worthy and potentially deserving of a place. It's because of this that we are thrilled to offer you the opportunity to demonstrate your skills with the JK Built not Bought display.
There are strictly limited places and a very limited time to apply. So the question is; Do you have a VW that is good enough to hang with the big boys and girls? That you've laboured away on, dedicated time, effort and probably money on too, something that is incredibly beautiful and makes you ridiculously proud? Would you love to see all that hard work and effort being recognised and appreciated at the Volksworld show?
If the answer is a resounding "Yes!" to all of these and you own a Beetle, Split, Bay, Ghia, Buggy, any other Aircooled VW that you believe is worthy of a place get some details and pic's over to us ASAP to: [email protected]
DEADLINE FOR SUBMISSIONS IS STRICTLY: Monday 20th February