Here's a guide to help you pick a vehicle for your campervan conversion which is just the right size for you and the adventures you've got planned.
If you're planning on converting a van into your dream camper, then you'll need to start with some pretty major decisions like what size and type of van you start with before you can start on the fun stuff like designing the interior or planning out epic road trips.
One of the first major decisions you'll need to make when purchasing a van is which size will work best for you. Ideally, before buying your van, you would have the opportunity to design the layout of your campervan.
Whether you go to an event like the Adventure Overland Show or reach out to some fellow #vanlifers near you, taking a look at some different sizes of van will give you a rough idea of how much space you need for your ideal camper, and this will make deciding on the perfect size of van much easier.
Some key factors you should consider before making your decision include:
How many people will be traveling and staying in your van?
Just you and your partner? Just you? A whole family? Your dog? More people obviously means more space is needed.
What are the usual types of trips you will use your van for?
Are you heading off into the wilderness for months at a time, or just looking to head off for a long weekend a few times a year?
How much storage will you need for equipment and personal belongings?
The amount of storage you'll need will depend on where you're going, how long for, and who with. A family of four in the middle of nowhere for six weeks will need to pack much more stuff than you and your partner spending a weekend at the beach!
How much space for facilities, such as a sink, cooker or toilet, will you require?
Do you just want a sink-and-hob combo, or are you yearning for an oven and a full-sized fridge? Do you want a shower inside your camper, or will you be using campsite facilities?
What budget have you got for your van conversion?
Generally, larger vehicles will cost more and you'll need more kit to fill out the space inside, which will then cost more money again. Are you aiming for palatial luxury, or happy with a 'cosy' space for short getaways?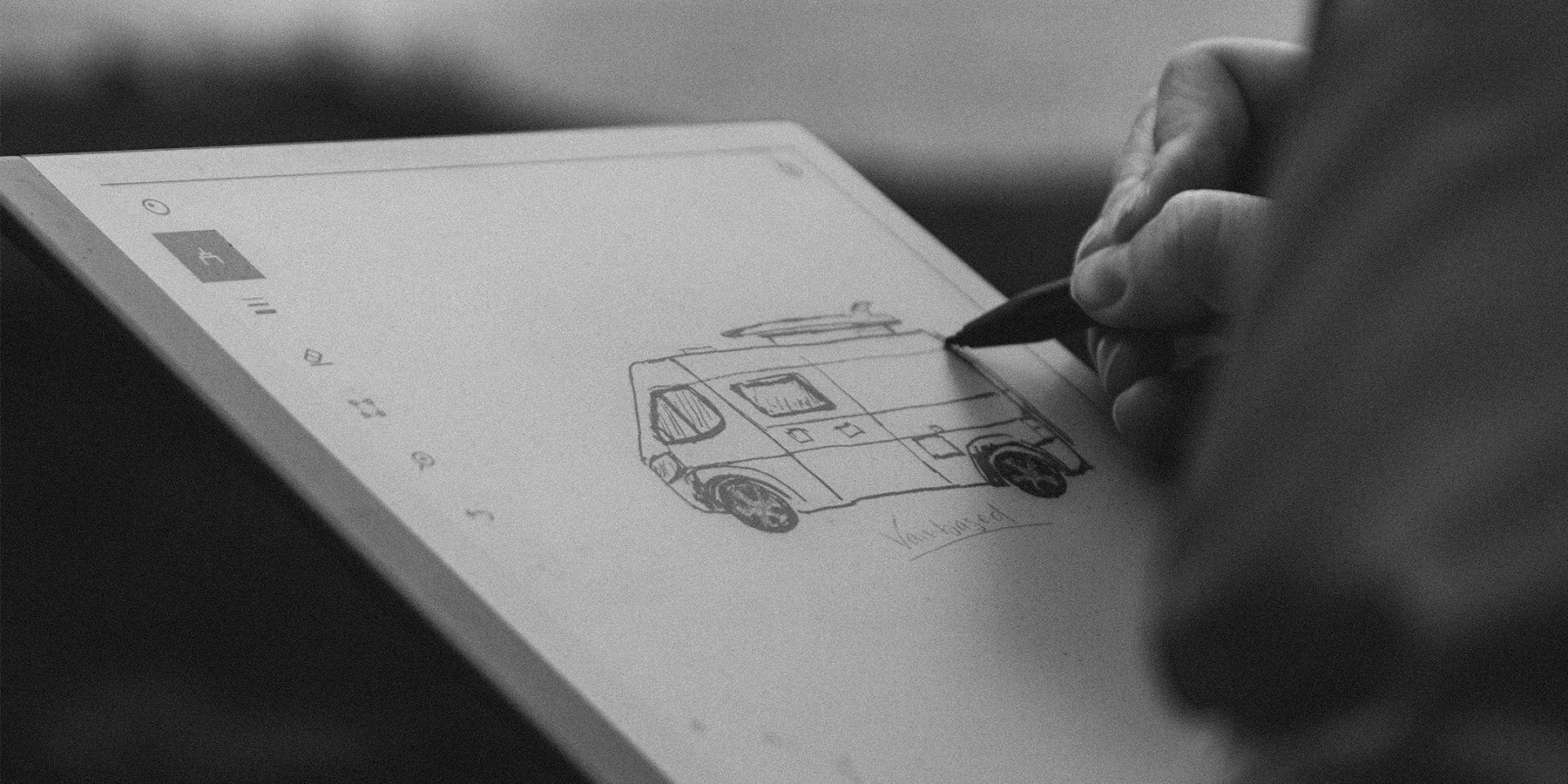 How are vans measured?
You'll find that vans are generally divided up by their wheelbase, which is literally the distance between the front axel and the rear axel, and then the height – the distance from the ground to the top of the roof.
When doe a van become a truck?
There must surely be a point when a van stops being a van, and becomes a truck, right? Well, technically speaking a van has the cargo area and cab all in one piece, even if they are divided up by a bulkhead, while a truck is in two separate parts – the cab, and the cargo area.
Because the two are differentiated this way, you may find some tiny trucks which are smaller than the largest vans, but we're just looking at vans today.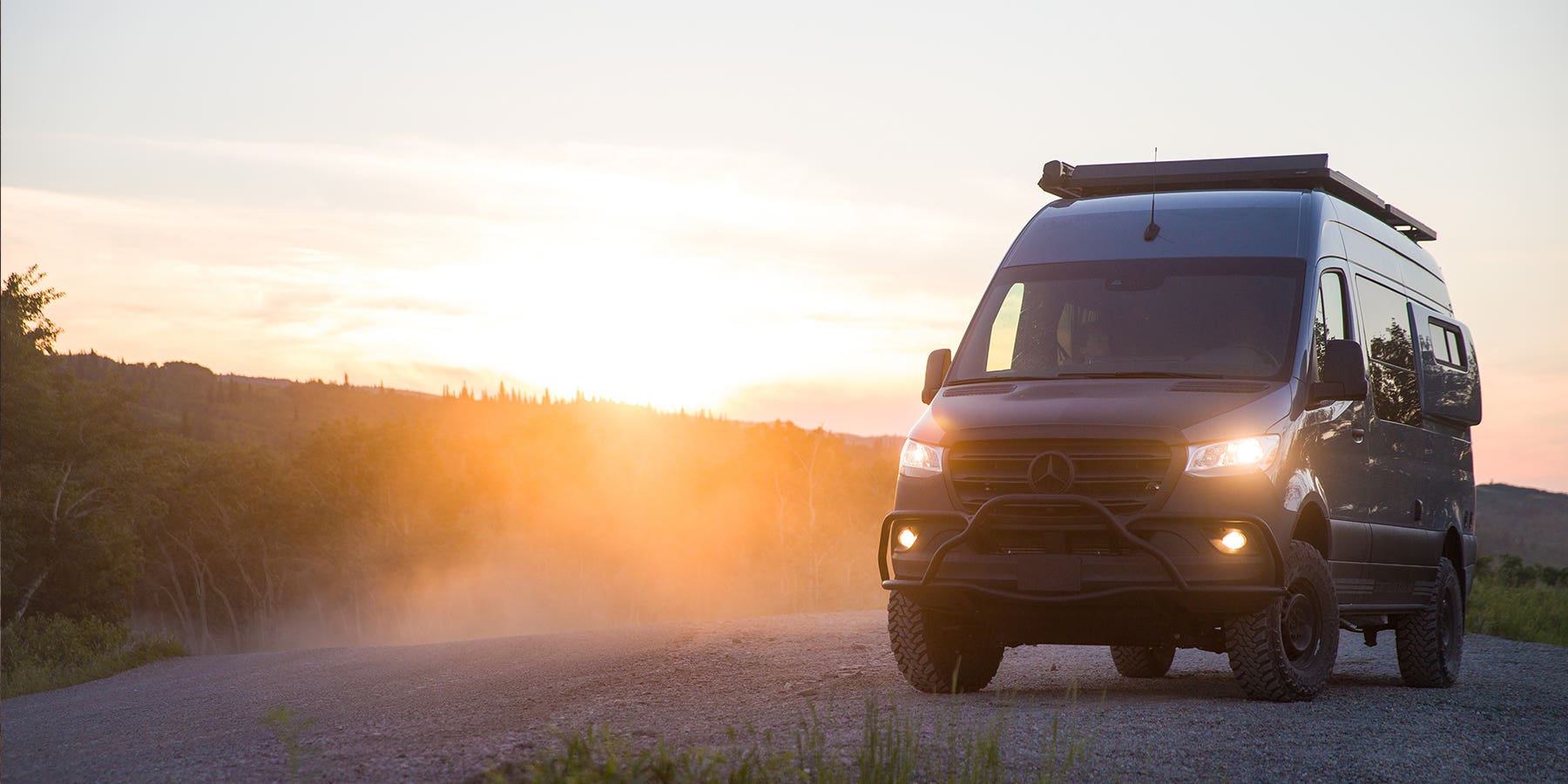 Large-sized Vans – LWB, or Long Wheelbase
Ideal for combining leisure and luxury, larger vans provide enough room for all your traveling needs. They allow you to include anything you could want in your converted campervan, and more freedom to arrange your interior space how you want it.
For example, you'll likely be able to fit a bed big enough to sprawl out in the mornings, a full kitchen perfect for cooking while traveling, or even a bathroom cubicle which removes the need to use public facilities.
When choosing a large van, you'll find two types of vehicle bodies available, with the majority showing similarities and characteristics to other vans within these types.
Straight-sided bodies
The first of these features a boxier body shape, with a slightly shorter wheelbase but straight walls allowing for more usable width inside, such as the Fiat Ducato, Citroën Jumper, Peugeot Boxer and the Ram Promaster.
Angle-sided bodies
Contrasting this, the second type is longer with tapered walls, which can give you a slightly reduced internal width. For example, the Mercedes Sprinter, VW Crafter, and the Man TGE. Both types have pros and cons, which can affect your experience with your van and should be considered.
Something to note when converting a larger van, is to ensure that the final conversion weight does not exceed 3.5 tonnes. This is due to larger vans having a much heavier base weight and therefore the weight of everything being used during your conversion should be considered.
A note on parking your large camper
Although there are loads of benefits to owning a large van, many people worry about difficulty with parking. This naturally can be a struggle of driving a larger van, as you'd need to find a parking space which is longer than standard.
Regardless of this, it's clear that the benefits of having a large van can vastly outweigh the potential struggles finding somewhere to park and you'll quickly forget about any problems you may have had when enjoying your campervan.
With experience, planning, and/or installing parking sensors, this problem can easily be solved!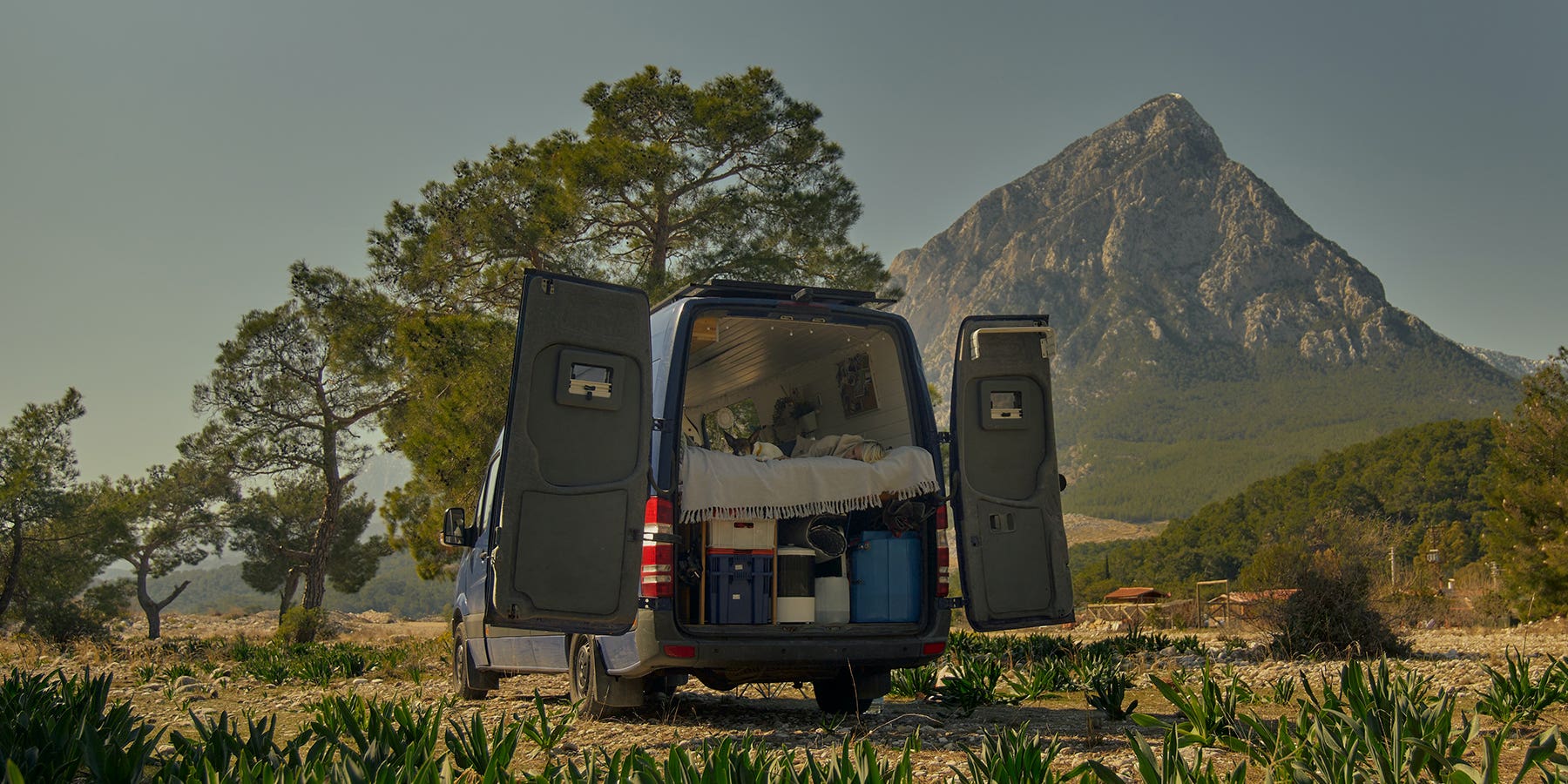 Why keep your camper van conversion under 3.5 tonnes?
You'll want to be mindful of keeping your camper conversion's weight under 3.5 tonnes if you're in the UK, as going over this limit will mean you're required to upgrade your driving licence to allow you to drive vehicles over 3.5 tonnes, as well as needing to upgrade your new camper to allow for the increased mass.
Both of these can add unexpected costs to your van conversion project, as the upgrade to your licence and the gross vehicle mass (GVM) upgrade to your suspension and other components can be costly.
You may decide that you're fine with doing some lessons and a driving test in a 7.5 tonne lorry, and then aim to create a converted camper which weighs over the 3.5 tonne threshold, but either way it's definitely something to consider before you get started!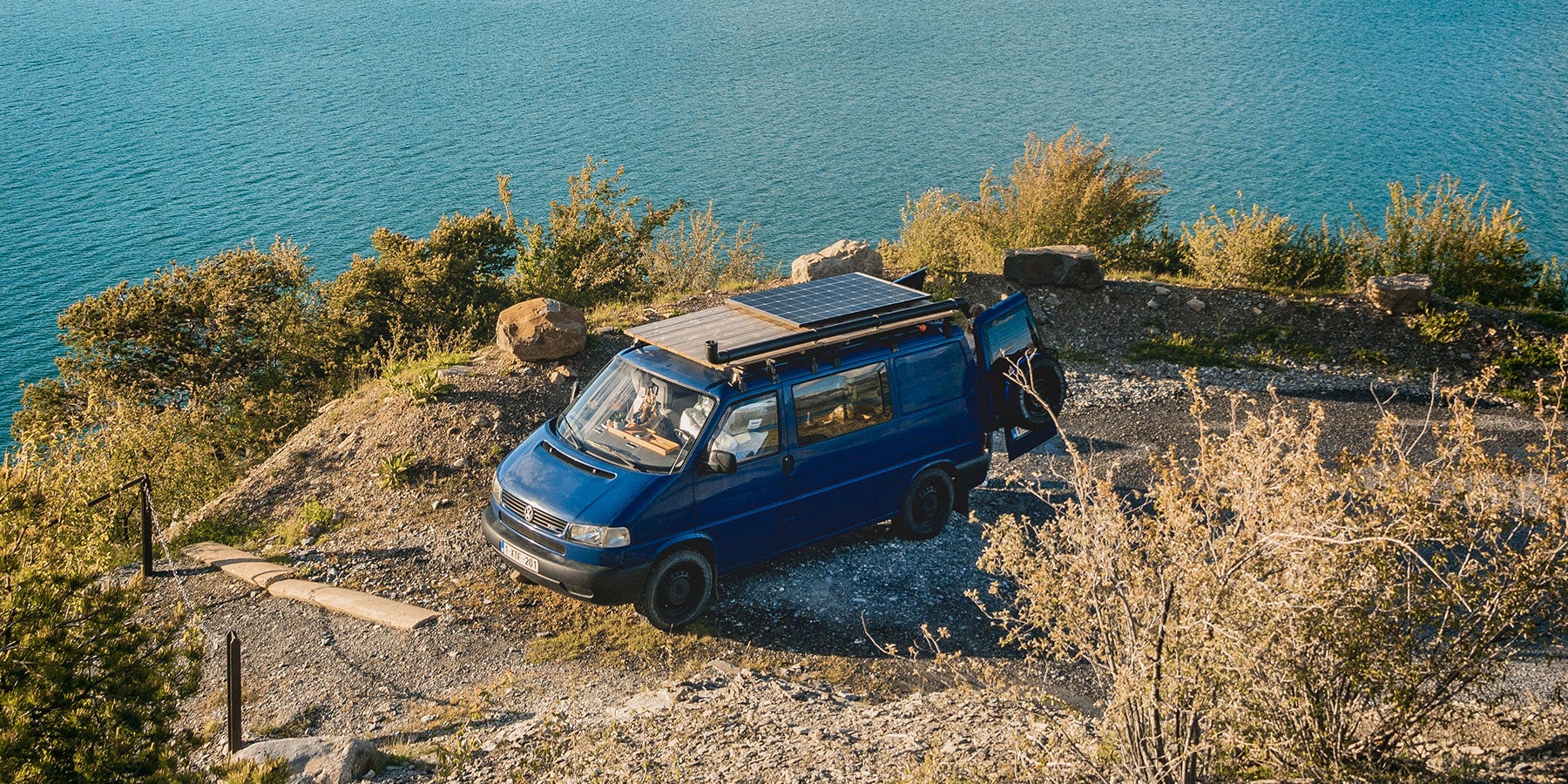 Medium-sized Vans ­– MWB, or Medium Wheelbase
You might find that medium sized vans have enough room for your conversion needs with the added benefit of being slightly more practical than the larger vans, having a reduced length. The reduced internal size may be suited to those who don't mind sacrificing a personal bathroom onboard but will generally provide plenty of space for all other equipment and storage requirements. They also tend to have a high enough roof for you to stand up.
Some medium van conversion examples for you to consider include the LWB Ford Transit and the LWB/MWB Fiat Ducato, Citroën Jumper and Peugeot Boxer's.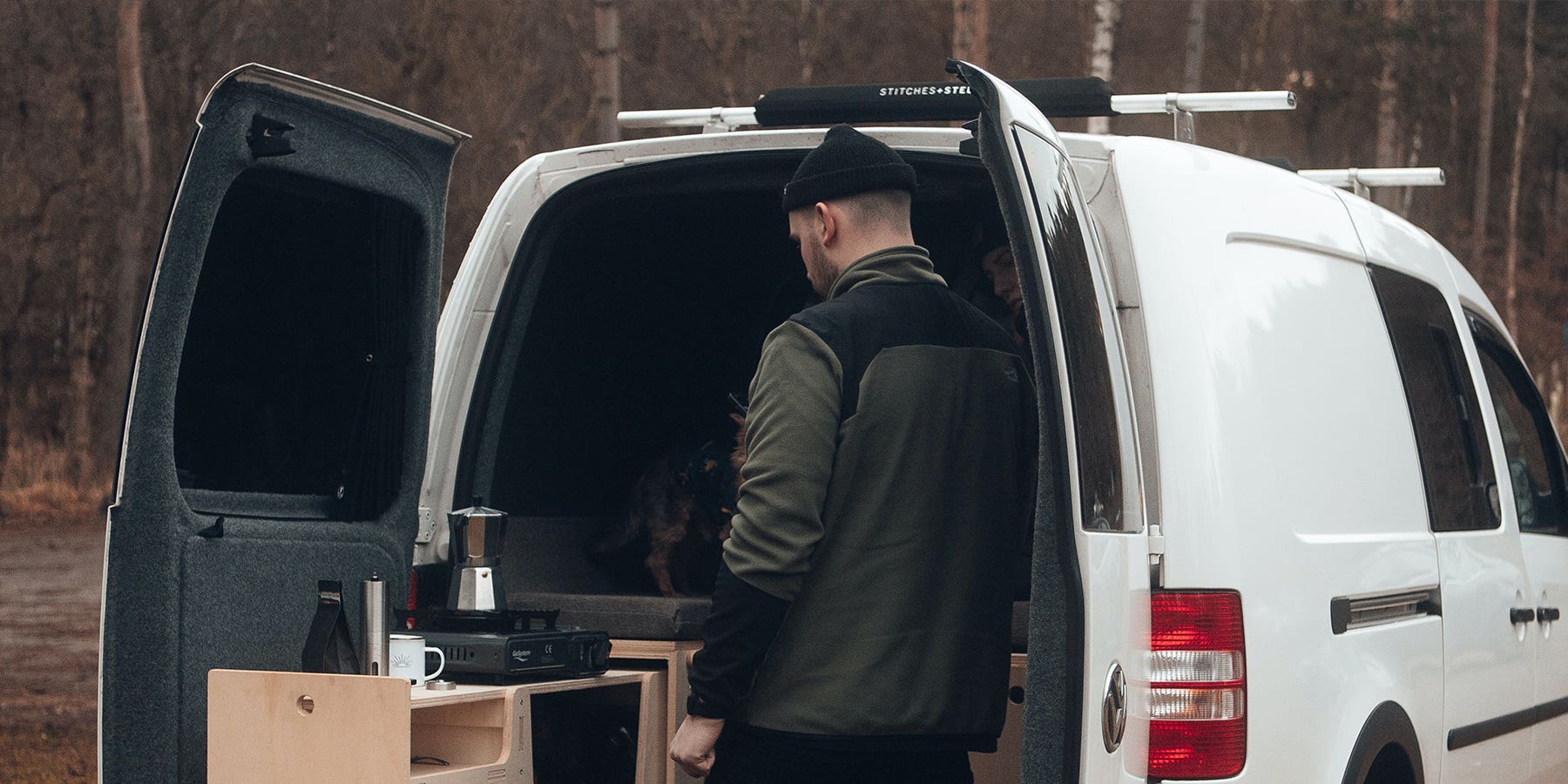 Small-sized Vans – SWB, or Short Wheelbase
Smaller vans are a perfect option for a weekend away and for those traveling light. These small sized camper conversions have enough room for a bed and additional space for storage of other essentials like a bike or a surfboard. They can often house a mini kitchen, making them useful in all seasons supplying you with hot drinks to keep you warm in colder conditions.
Options for this particular vehicle size include the popular VW Transporter, which has a variety of models determined by the vans age, the Peugeot Expert, Vauxhall Vivaro, Mercedes Vito, and Ford Transit Custom.
A Note on Extra Small Vans
This size of van may be the best option for you if you're looking for short stays away with reduced costs, with room for a small bed and potentially a small area for equipment and storage. Making use of the space outside your van with portable equipment and expandable storage is the way to go when using your extra small van. Some examples to consider are the VW Caddy, Citroën Berlingo, or Ford Transit Connect.

Self-Built Campervan Insurance
As well as supplying an ever-growing range of parts and accessories for your campervan conversion, we can also provide vehicle insurance for your self-built camper through Just Kampers Insurance.
Just Kampers Insurance specialises in getting the best value vehicle insurance for campervans, including self-built and DIY camper conversions. With more than twenty years experience insuring a huge range of different campervans, the friendly and helpful team at Just Kampers Insurance will take the details of you and your camper and offer you a range of extremeley competitive vehicle insurance quotes, so you can select the policy which works best for you.
It doesn't take long at all to get a quote, and if we can't beat your current vehicle insurance quote, you'll get a £50 gift voucher to spend here at Just Kampers.
Click here to see how much you could save with Just Kampers Insurance.
Case Study: Just Kampers' Project 22
We transformed a VW T6.1 from an entry level panel van into a dream camper, and did the whole project for under £10,000. The Volkswagen T6.1 Transporter gave us enough space to install a full set of kitchen units, a sink, a two-burner hob, a fridge-freezer, an electric rock'n'roll bed, and more.
The camper, which we dubbed Project 22, is driven daily by Steve from the JK Team, who also goes for camping weekends with his young family in the T6.1.
Click here to learn more about Project 22, and how we completed the whole camper conversion for less than £10,000.
More Camper Conversion Guides from Just Kampers
We're putting together a whole range of guides, videos, and downloadable PDFs to help you in every step of your campervan conversion journey, from picking the correct base van, through converting it, and onto planning your first big vanlife adventures!
Click here to sign up to our email newsletter, and follow us on Facebook and Instagram to stay up to date with the latest news, deals, videos and guides from Just Kampers.