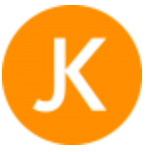 More from this author
Titus: T-Rex is King Exhibition 2022
Check out this extraordinary exhibition, showcasing the first real Tyrannosaurus rex to be displayed in England for over a century!
Explore the world of this titanic predator and his story: you'll see the skeleton of the T. rex himself!
Also enjoy digital and interactive virtual media displays that will immerse you in his extraordinary journey from discovery in the Montana Badlands in the USA, through the experience of excavation, curation, examination, rebuild and final reveal.
This exhibition is an important one, and incredibly informative, so gather your young ones and run up in the camper to enjoy a weekend of activities in Nottinghamshire!
Date: February to August 2022
Location: Wootton Hall, Nottinghamshire, NG8 2AE, England
Tickets: £13 for adults, £8.75 for children, £34 for a family of four
More information: Learn more about the event here