As we wrap up our International Women's Day blog series, I'd like to follow up with a little information about myself, since I've been writing these blogs all week. My name's Heidi Padoin, I'm 24 years old and have worked at Just Kampers for just under a year. When I first started at the company, I was hired as a Warehouse Assistant to do picking and packing.
I immediately felt like a part of the team; the warehouse staff were friendly and welcoming and at the time, I was the only the female on my shift. On my first week there, the now Goods-In manager 'Weener' insisted that I take my car round the corner, for him to look at during his lunch as he thought it wasn't running right. Not only offering up his free time to inspect my car, but I didn't even have to ask! Golden quality people are hard to find these days, but this company is saturated with selfless and helpful individuals.
Warehouse
Working in the warehouse was great experience for me. I applied for the warehouse position as I'd just graduated from university to complete my degree in Design Crafts but needed a proper job to sink my teeth into. I first heard about Just Kampers via my boyfriend's lovely parents Shona & Mark Richards, who own a cream T2 Bay Window and have been avid campers for many years. If it weren't for them and their encouragement, I may not have heard about the warehouse position and wouldn't be where I am now.
The warehouse is a great place to experience being part of a team; everything is interlinked. As a warehouse picker or packer, your place in the company is very important. To get things picked and packed quickly and correctly, means the job is done well and that makes our customers happy! If you pick the wrong product, it's the upstairs team that will have to apologise to the customer and fix the issue. You quickly learn about the knock-on effect of your actions and if you do things well, it makes everyone's lives just that little bit easier.
Classic Cars and VW's
I've always had an interest in cars, but I didn't feel as though I was fully able to expand on my interest until I was older. My dad showed an interest in motorbikes, and he's had quite a few over the years, but he never really had a thing for maintaining older cars. As I went to college, I found a few people in my new circle had an interest in cars and for a while I was more into the Classic Ford side of things but back in May 2020, I purchased my first car!
I sold my reliable daily Citroen C1 and bought myself a 1991 Mk2 VW Scirocco Scala and I was overwhelmed with happiness. I had been around so many people that had their own project cars and was always so jealous of them. I never felt like a proper member of the car community, I felt more like a 'wannabe'. I even considered slamming and cambering my Citroen C1, just so I could be part of the fun (but I'm very glad that I didn't!).
My Scirocco was sporting 16 Inch, 4 x 100, 8J banded steels; I bought them from ebay before I bought the car and then got some good value Toyo Proxes tyres and fitted them myself. As I fitted the front wheels on the car, I found arms protruding from the front callipers and these fouled the inside of the wheels, so I shaved a couple mm's off with a grinder - no harm done! Before this, I had to completely disassemble and rebuild the front brakes as the car had been sat for years before I drove it. After a few T cuts, removing and re-gluing side trim, then priming and re-painting the front and rear bumpers, the car was ready!
Ever since I sold my Scirocco, I have long dreamt about the day I own another passion project car of my own. Obviously, this time, I'll have to keep the daily car and save enough money for the insurance and tax all before committing. I'm now thinking about something more square and possibly rear wheel drive; something along the lines of a BMW E30 Touring would scratch that itch for me!
Vamp Original
Back when I had my Scirocco, I used to attend small events hosted by Vamp Original, but now I'm proud to say that I'm a part of the business!! The company is run by Josh Richards, the centre of my universe. Vamp was founded by Josh and his brother Scott.
Nowadays, we will attend events like VolksWorld or Ultimate Dubs and publish coverage.
When we host events, we will do what we can to keep things as mixed as possible: everyone's welcome! We have a soft spot for old VW's and VAG, but we even had a Lamborghini Aventador turn up last minute to our previous event. We love variety and we understand that all car enthusiasts have different circumstances and different taste. At the end of the day, we're all there to share our love for cars.
Special set of circumstances
I feel very lucky to be in the position that I'm in today. My progression at Just Kampers has made me feel very appreciated and valued as a staff member. After a few months of working in the warehouse, I was given the opportunity to see what Customer Service was like. I was put on a trial and quickly grew a love for it. I'd never been part of an all-female department, so this was a unique experience for me. Just like downstairs, I was made to feel very welcome and was well supported if I ever felt out of my depth.
After a few months in Customer Service, the Marketing team asked if they could borrow me for some extra help in the department while the phones were a little quieter. I enjoyed the tasks they gave me as I had an opportunity to be a little creative, and then after a couple months of working with both I was offered the opportunity to move across to Marketing.
I feel incredibly fortunate to be in the rare circumstances that I'm in, I've been able to progress in a way that has given me loads of experience in different departments. Working for JK means that not only can I enjoy my passion in my spare time, but I also get to experience it at work too.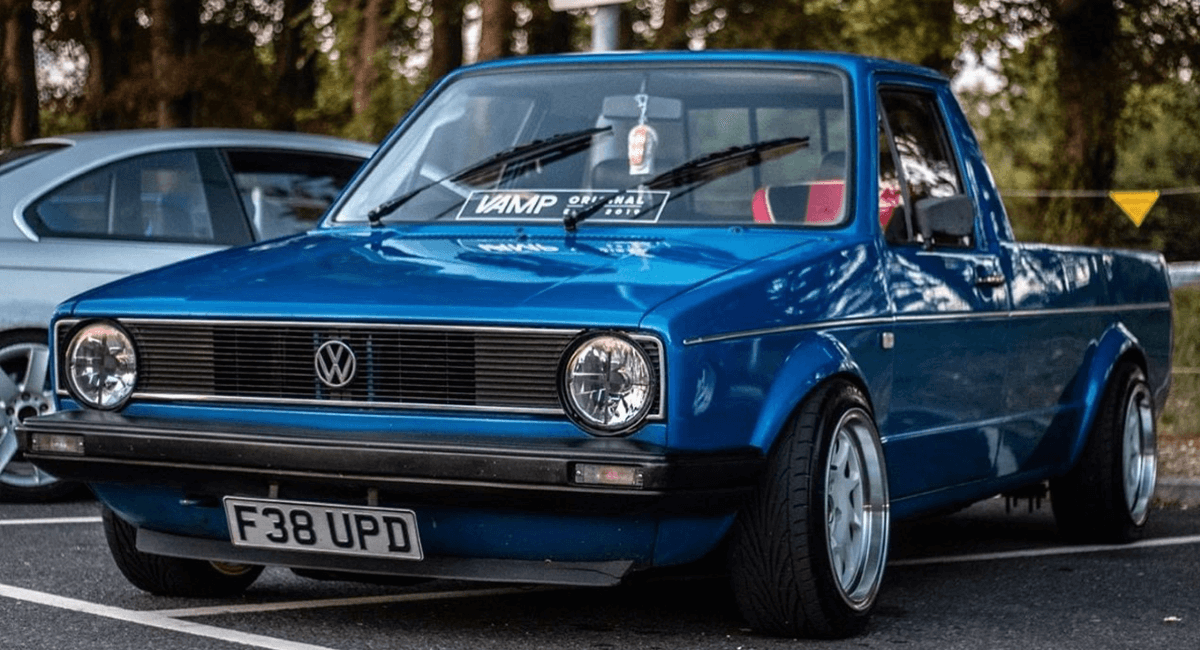 Just Kampers
It's important to recognise that many women may want to explore an interest in cars but aren't able to do so or they don't feel that they should. I know that Just Kampers is full of open-minded people that will happily help and give advice when someone asks for it.
If you're also a woman who'd like to explore the car community more and happen to purchase yourself a vehicle that JK provides information on, then here is the place to source your info. The team are experts of the trade and that goes for members across all departments.
There will always be someone to answer your question and if we ever feel we're not the correct people to guide you on a particular subject, we will point you in the direction of people that can help. Speaking as a young woman with an interest in cars, I know that I can trust the opinions of the staff here and I would recommend their advice to any customer!
If there's one thing, I've learned from speaking with the female JK staff this week, it's that just like any man, all people must start somewhere.
No one knows everything about cars before they work on a project of their own; we must all learn as we go, and we all have to make mistakes. Just because you're a woman, doesn't make your mistakes any more of a mistake. So have pride in your new knowledge and crack on and continue as you were! Don't worry about what anyone else thinks!