What do you think of this potential new addition to our range of campervan beds? The Sa-Van-a Bed is a new take on the fold-away camper bed, which slides out sideways from beneath the cupboard units in the rear of your vehicle.
We're keen to hear what you think of this new bed, and whether you'd like to see it added to our ever-expanding range here at Just Kampers. Drop us an email at
jkworld@justkampers.co.uk
to let us know what you think.
All about the Sa-Van-a bed
Rather than being stored at the rear of your camper, like a more traditional rock 'n' roll bed, the Sa-Van-a bed folds out from the side of your vehicle.
This gives you a huge amount of space in the rear to store your camping kit, bikes, surf boards, fishing gear, Christmas presents, IKEA furniture, work equipment, pets, and anything else you might want or need to carry around.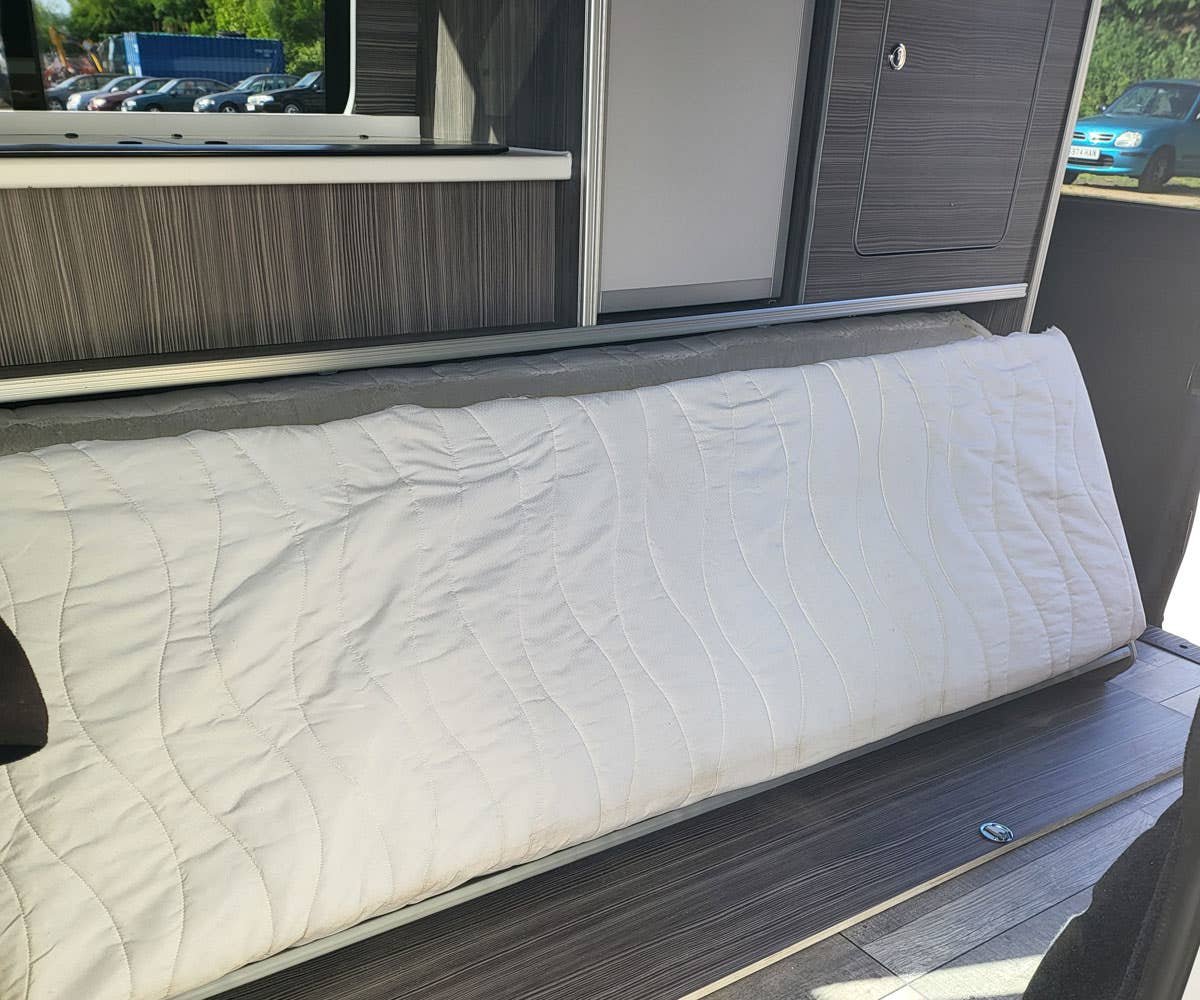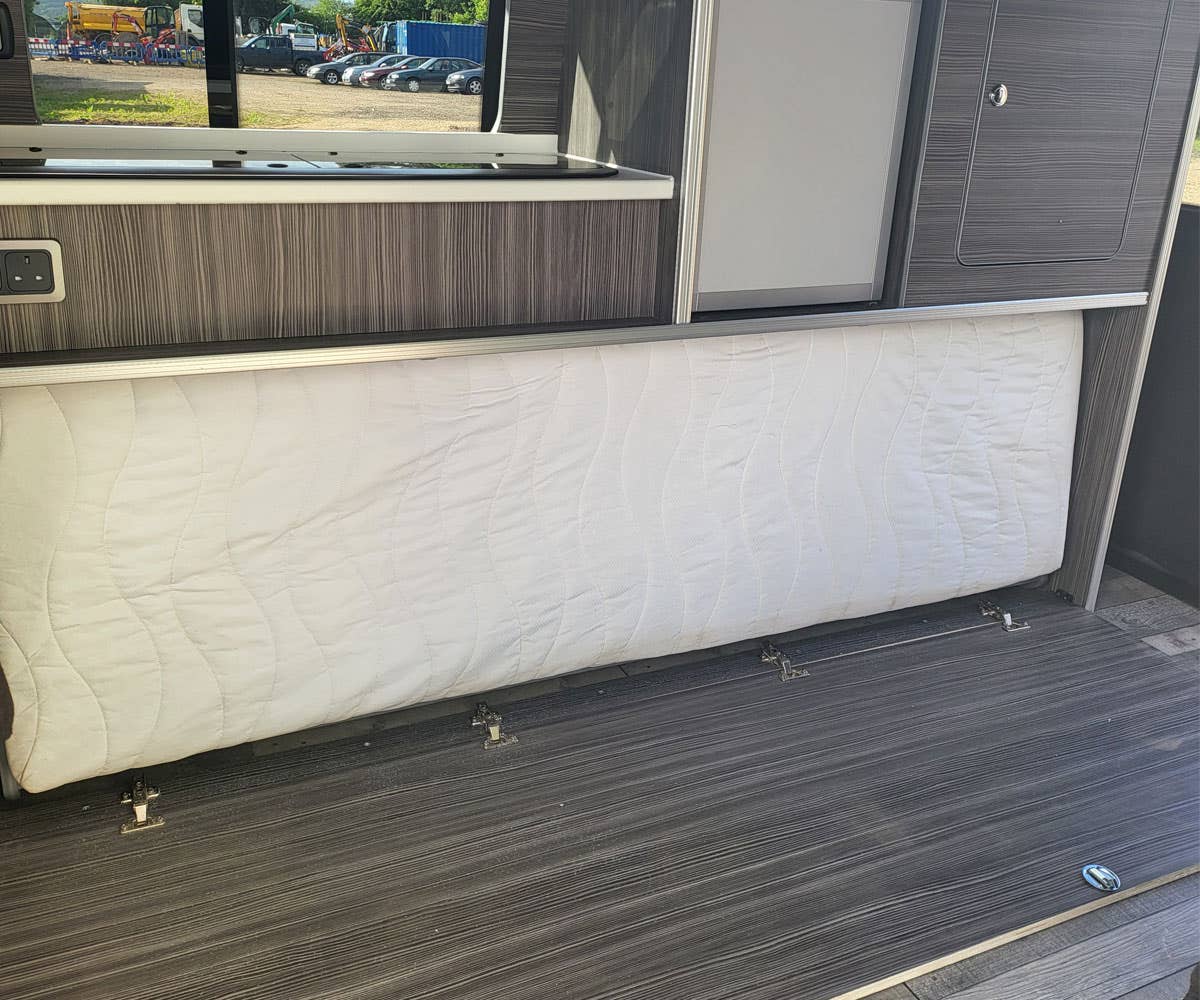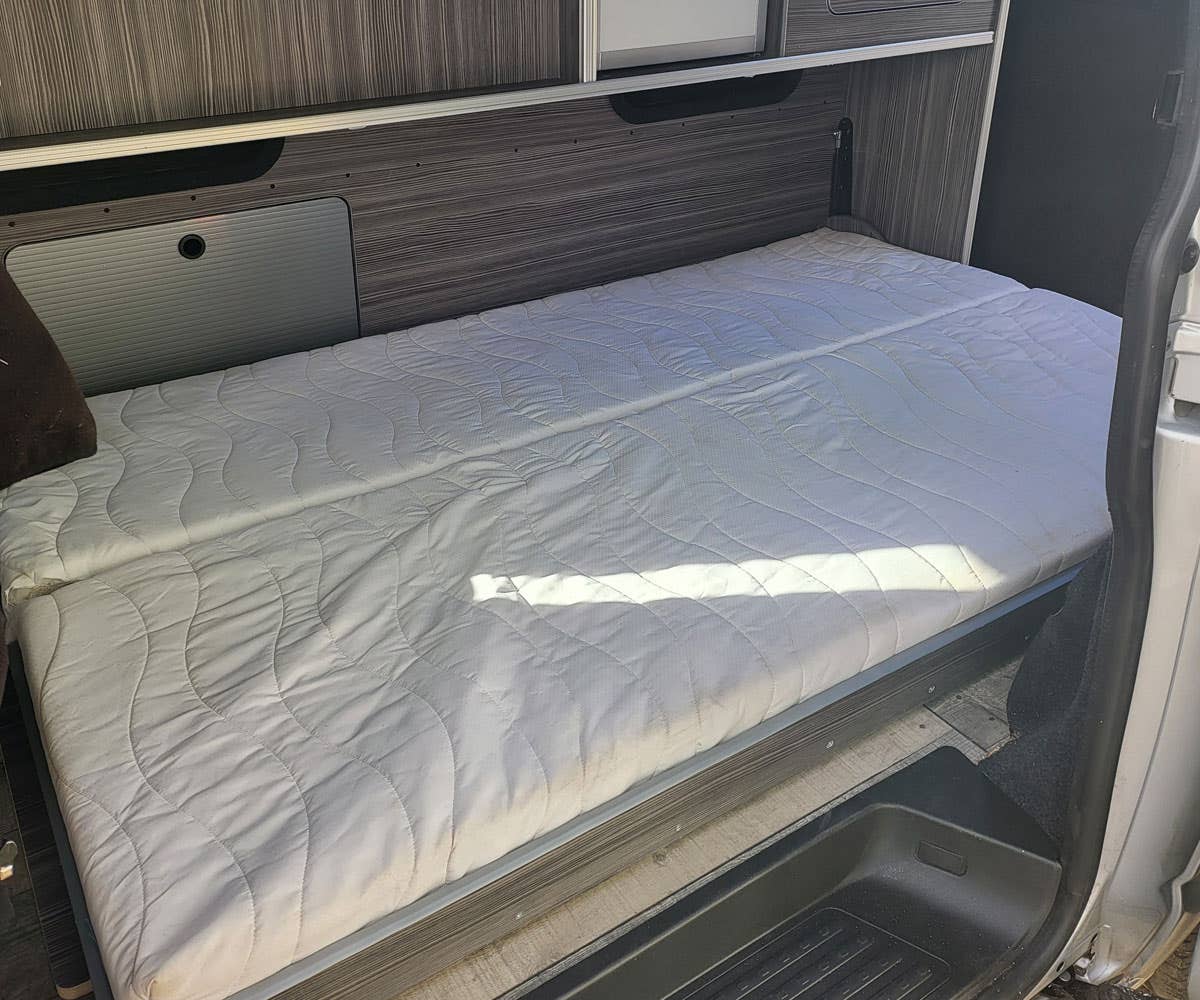 How difficult is it to fit?
The team who designed the Sa-Van-a bed said that it can be installed in under ten minutes, with two people, if the prep work has been done in advance.
This prep work includes removing the lashing ring bolts so they're ready for brackets from the bed, having the electrics already installed with female plugs fitted, etc.
The whole unit without the bed base fitted lifts into the van, and you then just need to connect the electrics via push plugs, connect the gas (which fits in the cupboard) to the hob, secure three brackets directly into the lashing ring bolt positions via totalling 3 torqx bolts, and finally fit the bed which is needs four Allen screws each side.
"Time trial we conducted took two of us under 10 minutes from the hard standing outside of the van to fully installed and ready to use.
"Removal is actually a lot quicker and the reverse of the above."
Does the bed fold out electronically or manually?
The current version of the bed unit is mounted on purpose-made brackets which have a 400nm gas strut each side to assist with load when opening and closing the bed.
The design team have told us that they can provide an electronic version, but there would of course be a greater cost.
How large is the bed area?
The bed itself is approximately 190cm by 120cm, to hold a small double mattress.
Does the mattress need to be removed, or does that also fold?
The mattress is manufactured with a split in the middle of it and folds away with the bed base, as shown in the images below.
What does the total unit weigh?
Approximately 110kg
How large an area does it take up when it's stowed away?
The unit is 132 cm tall, 245 cm long, and 62 cm deep, designed for long wheelbase vehicles.
Which vehicle(s) does it fit?
It'll fit any van medium sized or above, and the profiles are adjusted to suit depending on customer requirements.
The design team tested theirs on a long wheelbase Fiat Talento, as well as a short wheelbase VW T5.1.
So what do you think?
Now you've seen the photos and read up on how it works, how big it is, and how to fit it, what do you think? Do you love it, or would you leave it?
Drop us an email at jkworld@justkampers.co.uk to let us know what you think!
As always, we really value your feedback, so we're looking forward to hearing back from you on this one.
Looking for a bed for your camper? You're in the right place!
The Sa-Van-a bed is something we're looking to add to our existing range of beds here at Just Kampers, and if it does join our range it'll be in great company. Take a look at some of our popular bed options below: