Josh Reynolds
JK's Content & SEO Manager
Published 12 November 2020

More from this author
The I.D. Buzz - VW's Driverless Electronic Vehicle
We've been hearing rumours about it for years now and we've all seen the concept pictures floating about the web, but it looks like the mysterious electric kombi that Volkswagen have been working on has come one step closer to completion.
The vehicle has been dubbed the I.D. Buzz, and will be a completely electric-powered addition to the Volkswagen fleet. Pictured below, it's easy to see the influence that the VW T2 Splitscreen has had on the design, and Volkswagen are hoping that it proves just as popular.
However, the I.D. Buzz is set to include some features that the iconic bus of the 50's and 60's most certainly didn't – including an AI Co-Pilot!

NVidia & Volkswagen
The Consumer Electronics Show (CES) 2018 was kicked off Volkswagen CEO Dr. Herbert Diess and NVIDIA founder and CEO Jensen Huang giving a talk about the future of driverless cars and automotive AI. The vehicle that they're showcasing and working on together at the moment is the I.D. Buzz, styled as a hybrid of the modern VW T6 and the timeless VW T2 Splitscreen.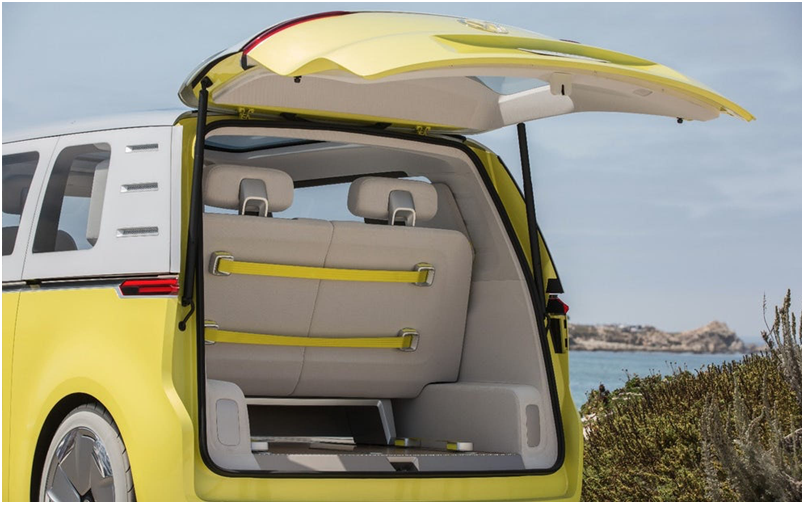 NVidia is probably a name more well known among gamers than classic car fans, but they're set to have a big input into the new VW Kombi. It was announced at CES earlier this month that NVidia will be providing the gesture control software that will govern the I.D. Buzz' self-driving Artificial Intelligence co-pilot.
The platform could hold some incredible features, like facial recognition, allowing you to unlock the vehicle simply by standing near the door (ideal if you're prone to misplacing your keys, or if you're loaded down with shopping bags!).
There's even talk of combining gaze tracking and augmented reality to minimise driver distraction and help maintain focus on long trips, especially at night. This could be a huge leap for driver safety and convenience, but it's a little way off yet.
2020
It may seem to many of us like a date in the far future, with moon colonies and actual hoverboards, but it's actually only two years away! Both Volkswagen and Nvidia have a lot of work to do until then, but we're excited to see what updates we'll get in the coming months and years and watch the gradual evolution of the I.D. Buzz.
It seems unlikely that the design of the vehicle itself will undergo too much modification, and that's no bad thing as far as we're concerned, as the images of the Buzz are certainly some of the coolest modern reimaginings of the T2 Split we've seen for a long time.
The design of the Buzz is such that the battery occupies a large, flat section beneath the floor, which leaves the interior in the rear highly customisable. This presumably leaves plenty of room for campers, microbus and van variants of the Buzz, which will be great. The focus on zero emissions is also something to applaud.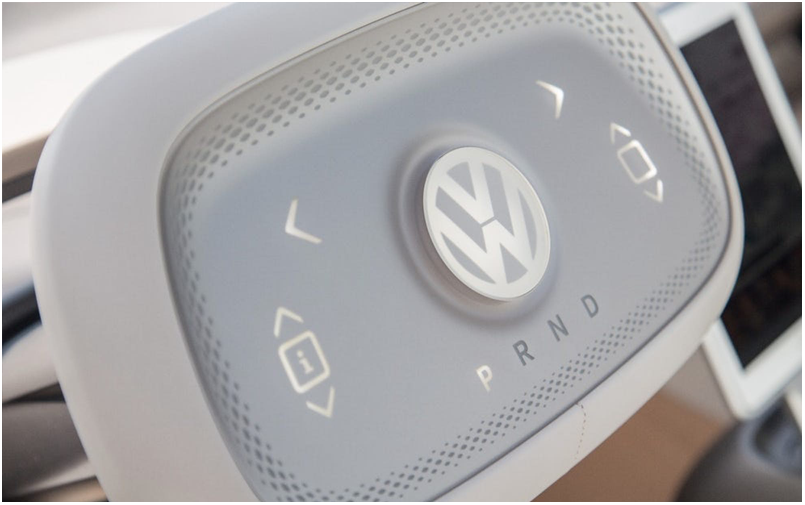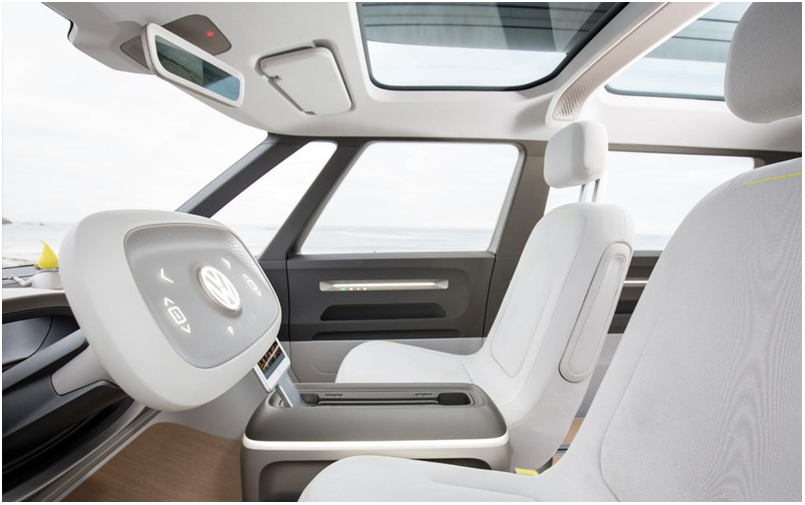 AI take the wheel
Would you trust an AI system to drive your car for you? It's an interesting question, and one that it's hard to answer at the moment. Google's self-driving car – which looks like something a cartoon koala would drive – has created some pretty impressive videos in its time, but the technology has also produced some pretty amazing headlines around it's crashes.
Obviously, crashes are to be expected. When motorcars first hit the roads it was absolute chaos, but these days things are (generally) pretty civilised out there.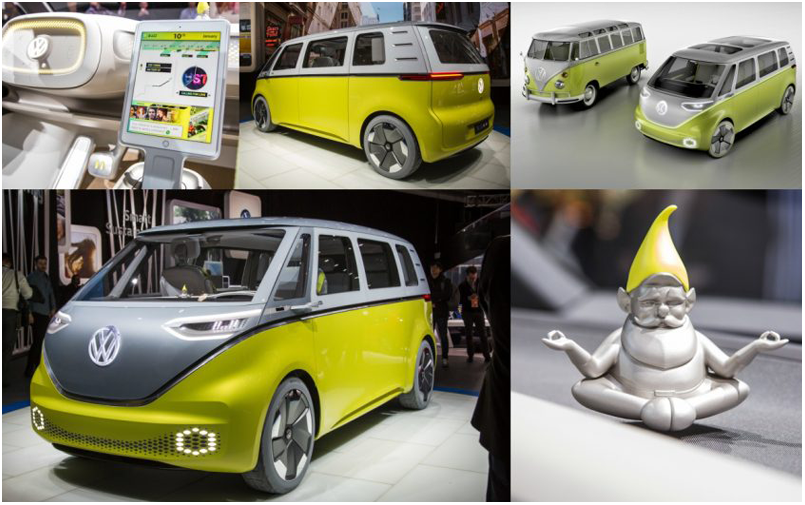 From a lot of the videos we've seen, it looks like a major challenge while riding in a driverless car is what to do with your hands! With no need to keep them on the wheel, people seem to be unsure of what to do with them.
We're looking forward to seeing how this project develops, and we'll bring you more updates as and when we get them.
We won't start trying to make space in our warehouse for I.D. Buzz parts just yet, but we are excited to see them hit the road.
Electric Kampers
If you can't wait until 2020, check out the new site from Electric Campers, which is run by our friends at Brazilian Kampers here in the UK. They're selling fully-converted electric Brazilian T2 Bays, as well as offering a complete conversion service for your existing vehicle!
If you've been thinking about switching over to an electric vehicle, then Electric Campers is definitely worth a look. Their campers are 100% Electric, with a range of up to 250 miles. They require little to no maintenance and have zero emissions, which means they pay no road tax or congestion charges! They're also really quiet when they run, which isn't something you could say for most Bays!