More from this author
The Drive Of Your Life...
We've all heard the old adage "It's the journey, not the destination that matters" so we are sharing some routes that prove that to be true. They're guaranteed to inspire you to get out there, enjoy the scenery and the road beneath your VW's…
Scotland: It's a beautiful part of the world and to be honest wherever the road takes you, you are likely to find something beautiful to greet you. But taking the A83 and A82 from Loch Lomond to Glencoe is pretty special, passing waterside then on to the Argyll Forest Park and the Trossachs National Park. You won't be disappointed by the spectacular scenery and they'll be plenty of places tempting you to stop along the way.
Northern England: Named by the AA as one of the best drivers in the world the drive from Penrith to Haydon Bridge is a bit of a corker. (Of course the proximity of Penrith to the Lake District may have you hankering to go in the opposite direction – and of course you'd be completely forgiven). This particular drive however will not disappoint. Take the A686 and discover the many treasures along the way – all the way over the Pennines to the Haydon Bridge
Somerset: Despite it having the potential to be busy throughout the summer season the road that winds through the beautiful Cheddar Gorge is stunning. A rock climbing and cave explorer's paradise, it has drawn people to its stunning natural beauty for years. There are plenty of places to park along its route to stop and take in the scenery, stop for a brew and marvel at the activities on the cliff faces around you. Take the B3135 to enjoy the Gorge in all its glory.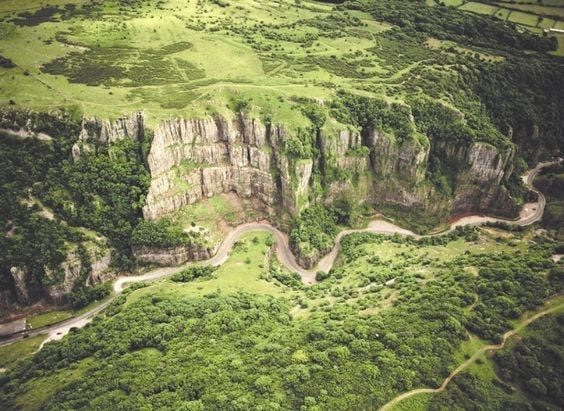 Cornwall: Once again a place of distinct and wild beauty. You can take in the rugged Cornish coastline, exploring Poldark country along the southern coast and stunning Cornish beaches and towns along many coast roads. There are almost too many to choice from. However we start in the North. Taking the Atlantic Highway (this actually starts in Barnstaple, Devon) and runs a glorious 165 miles to Newquay in Cornwall. This is a simple to follow route but there are hidden gems along the way so don't be afraid to go off piste and seek them out along the way.
We'd love to hear you're the drives of your life. Whether they be UK based or across the globe!
Please share pictures and your stories with us via email [email protected]
Happy trails!