"Have you ever dreamt of selling everything you own, packing up the camper and heading on an adventure, with no plans, but the open road?"
Quite a few of us will have done over the years, but, very few ever decide to put everything on the line to follow it through with no guarantee's other than the promise of adventure down the road. It takes a lot of courage and in most cases blood, sweat and tears too. Michael, his lovely wife Steph, and their dog Rupert are doing just that. Here's Michael with their story so far...
You would be forgiven for thinking this is a lifestyle reserved for the young, the carefree millennial, trying to squeeze an extra year of fun out of life, before reality sets in. But that isn't always the case.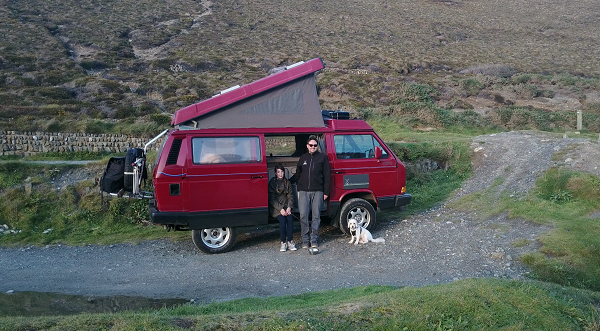 Two weeks ago, I had a phone call from a solicitor. It was to say I had just completed a house sale and she was asking for a forwarding address for the paperwork to be sent to. I paused for a moment and then realised, this was the first point in my life where I couldn't give an address that linked to bricks and mortar. I guess I was considered homeless at this point. We agreed email would be the best option, as this is the only fixed address I have now.
My situation wasn't forced upon me, nor was it an easy way out. It was driven by a desire to pursue something very special to myself, my wife and my dog, FOOD. I wanted to take a moment in our lives to explore places of culinary interest and see what I could learn as a chef, about cooking in my camper. I was about to embark on our very own gastronomic adventure. Taking in areas that went beyond our previous restraints of one week's holiday allowance at a time. We could now drive beyond Northern Europe. We would no longer have to worry about returning in just 7 days and this opened up opportunities for new ingredients, new techniques and a new pace of campervan enjoyment.
It's easy to think about how care free this life could be. But that couldn't be further from the truth. Our journey towards our current situation has been one of the most challenging moments in our life. It was only 5 months ago that we decided our home needed to be fully renovated to stand a chance of being sold with any profit. We needed to add a bathroom, an extra bedroom, new ceilings etc etc.. The list goes on, as did the weekly episodes I would film and edit for our weekly Facebook video update. In 13 weeks, we managed to complete everything we set out to do. We even managed to squeeze in a quick visit to the hospital for my burst appendix, which forced me to take time off from my job as a chef. We will not have anything in storage, everything we own will be within arm's reach. This was a challenge, but one I found strangely therapeutic once achieved.
You will notice I have yet to mention our vehicle of choice. As you could probably guess, it's a VW camper and for those of you who enjoy the details, it's a 1990 Westfalia Syncro Atlantic, 1 of 15 ever produced. The All-Wheel Drive system will hopefully help us navigate the Snowy mountain passes of Austria, whilst taking us closer to the shore on sandy beaches. Our double glazing will keep the heat in on those colder days but provide temperatures that forces us to consider keeping the butter in the fridge, which always makes it hard to spread following a trip to a French boulangerie, the bakers of the best French breads. Our Camper is great, but it isn't going to win many awards at a show and shine. But if there was ever an award for best adventure, it might be able to enter that in a couple of years and that excites me the most about owning a camper.
We hope to take in the culinary delights of Bordeaux, Bologna and Bergen. But our itinerary isn't always going to be driven by the famous food places. We hope to discover those places you only find on the minor country roads, the hidden gems of Europe. The places that make campervan exploration stress free, with easy parking, nearby camping and great local produce. We want to challenge ourselves to discover places we can share and hopefully inspire others to pursue too. Our quest is to eat well, with zero waste, using the 2 gas rings and any fire we can produce along the way.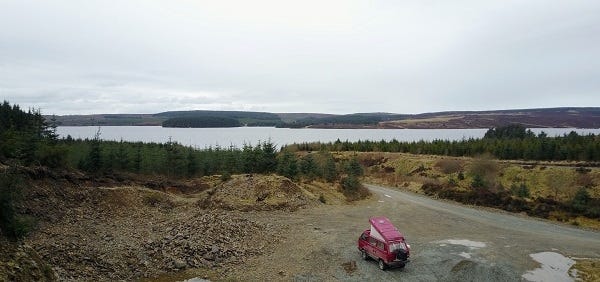 Our adventure has already begun, the hardest part about this idea, was starting it. We have one more video episode from our House to Campervan Home series to share, then we will be starting a new series of adventures, which will include camping recipes, beautiful camper locations and of course, the real-life problems you can encounter, living life on the road. We hope to share the best recipes from the road and include inspiration from the people who join us too, online and in real life.
That's it for now, I'm just about to spend my day working on the camper, we don't fancy another engine failure in France!
Take care,
Michael
If you would like to watch our journey unfold, check out our social media pages, we really do appreciate the support and the sense of community;"
www.facebook.com/chefcampers (most of our "how to videos" feature here)
ChefCampers.com - Home | Facebook
ChefCampers.com. 4.4K likes. Camping Recipes from the chefs who like to go camping in our VW campervan! Campfires, BBQ and single stove cooking....
www.youtube.com/chefcampers (our longer travel videos will be here)
| | |
| --- | --- |
| | ChefCampers - Camping Recipes Join myself (Michael) and Kieran as we escape our busy professional kitchen to go camping in our VW Syncro's. We love camping a... |
https://www.instagram.com/chefcampers/ (we feature regular updates from behind the scenes here)