And that's a wrap on our JK Open Day for 2019!;
The Open Day and Camping Weekender is over, for another year at least.
This year we will confess to having kittens in the run up as the forecast remained incredibly bleak. We'd been tracking its promises of rain for 3 months prior seemingly safe in the knowledge that these things "always change as you get closer". Change it did, unfortunately not for the better.
With a slightly maniacal look on our faces we headed into Friday with an amber weather warning for heavy rain and wind…
We're not going to lie this year was "challenging". Despite it all we were determined to have an amazing time and even more that those of you joining us did too!
Well, you didn't let us down. Turning up in your droves on Friday, camping ticket in hand and smiles on faces ready to do battle with the elements! (What rain?!)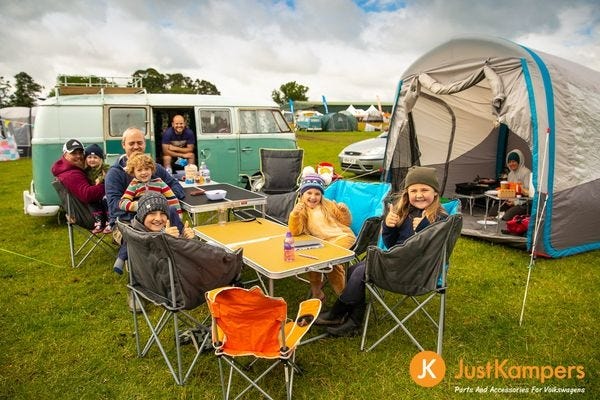 As the day wore on, unlike our clothes, our resolve did not dampen. The end of the day brought a gap in the weather that was sustained long enough for us to enjoy a truly inspirational film. Care of Chef Campers detailing their journey into the arctic circle and making all viewers question their current life choices (in a hugely positive way!) before we indulged in the delights of Top Gun on the big screen (it may have been a little cosy as we all huddled under the large marquee's but hey it was an experience!).
Our food vendors stepped up and were with us and serving – hot, delicious food being reward for toughing it out! Coffee, tea and the important hot chocolate with cream and marshmallows from O's satisfying our need to be warmed and comforted – ready for what was to become a long night ahead!
Overnight rain was joined by very strong wind – that saw gusts unnerve even the most hardened campers. It's fair to say that not a lot of sleep was had.
We faired better on Saturday – despite the wind and rain persisting we had many traders join us (there were some gaps for various reasons, which we did understand, and we are sure that all those unable to join us this year will make a welcome return next).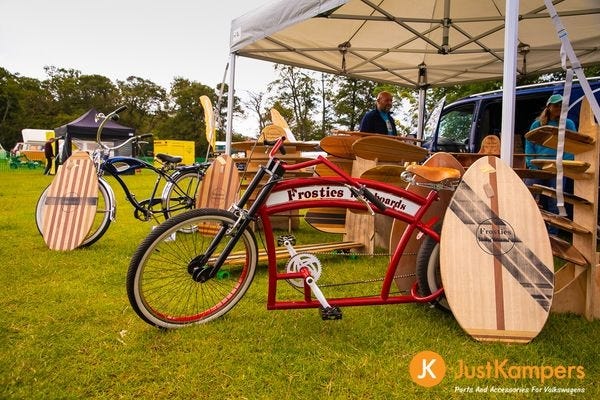 Yet more campers joined us along with a very healthy contingent of day visitors.
Added to the traders, food vendors and the awning displays – which showed themselves to be extremely robust in the weather conditions (this year camping goods remained inside so hopefully you all found the displays upstairs?); the soulful sounds of Lorna James floated across fields.
Phyllis Tuckwell ran various stalls including vintage goods (which went down incredibly well), they also hosted a raffle and our silent auction – with some amazing items on them, as well as a bar and cinema concessions.
The weather lifted, and the wind dropped, and the field came alive with the sound of kids playing and people chilling out. The ChefCamper's family were well received, as ever their amazing demo's and clear enthusiasm winning them much affection from the gathered crowds.
Later the sun shone as Tom Dibb soothed our tortured souls and suddenly all was right with the world! As the sun stayed with us it felt all the sweeter when the large crowd started to gather in excited anticipation of E.T.
Some spent their final evening huddled around vans with groups of friends as drinks and laughter was shared, some headed over to listen and dance along with the house music set provided by resident DJ Farr and parents enjoyed educating their children with a film classic remembered fondly from their own childhoods.
All in all, we're pretty chuffed with how it all turned out. And the very best bit; at the last count, you helped us raise an amazing £20,928.14 for Phyllis Tuckwell Hospice Care – which will enable them to continue their important work supporting patients and families at a time when they so desperately need it.
It's enough to give you the warm and fuzzies!
For a full album of pictures from the weekend, head over to our facebook photo album.
https://www.facebook.com/pg/justkampers/photos/?tab=album&album_id=10157106907767527
See you next year…?!