Team Colardo headed to the Sussex Countryside on the 17th September to take part in the Firle Hill Climb (also known as the Bopeep Hill Climb).This event has some impressive history and the modern version feels like a minature Goodwood in spirit.
Team Colorado had been in discussions with Rob and his team at the Bo Peep Drivers Club since 2017 and earlier this year their entry to this Historic event was accepted.
"Like a mini Goodwood Revival, this event has gone from strength to strength and although only a 1-day event yields a vast and varied entry (limited to 80 cars, for timings and marshalling reasons).
The hill climb is only about 600 yards long but is great fun for spectators and drivers alike.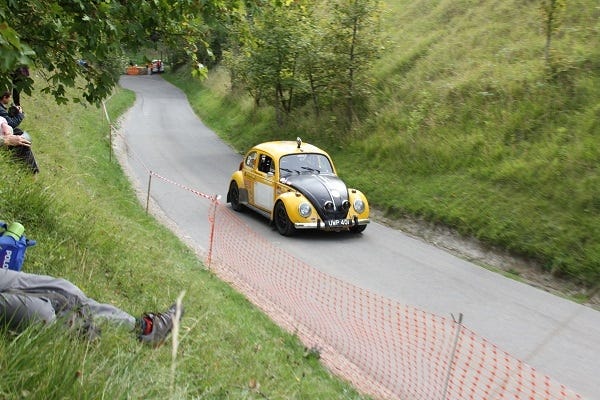 Image credit: Team Colorado
Bertie one of the 80 cars accepted that ranged from a Detomaso Pantera, Ferrari Mondial and Dino, Lancia Delta Integrale. Aston Martin DB5, Morris Minor with a supercharged V8, Bentley Mk6, Mini's, lots and lot of Pre-1989 cars.
Image credit: Team Colorado
We made a couple of runs up the hill and had some fun being cheered on by spectators and fans.
Image credit: Team Colorado
We hope you enjoy the photos and if you are in Sussex next year please be sure to check out this event. It is going from strength to strength."
Image credit: Team Colorado

Firle Hill: A Potted History of the Climb at Bopeep Lane
The origins of the Hill climb at Firle begin at rather a bleak time for motor racing in general. Following WWII, alongside the permanent closure of the once majestic Brooklands and Donnington Park being out of action there were several other sources of frustration and challenges to be overcome. Petrol rationing remained in force from 1939 until 1950, (it was briefly reintroduced for a period of 5 months after the Suez Crisis in late 1956 - early 1957), and another added complication to competition racing was the major shortage of tyres resulting from a ban on remoulded or re-treaded tyres by the RAC.
Still the racing spirit is one of those things that is not easily silenced, and other racing opportunities were sought on a local basis in areas across the country.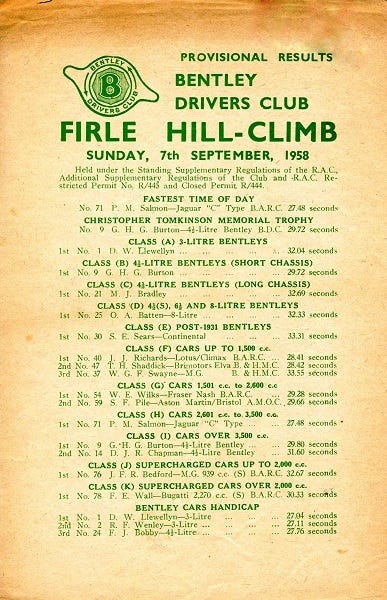 Image found on Pinterest
One such group with a proverbial itch in need of scratching was the Bentley Owners Club. They happened upon a suitable hill on Bopeep Lane near the village of Semeston. In 1949 the first "event" was held. These were years peppered with stories of dedicated racing and grit; one such instance is demonstrated by the account below taken from the October 1955 edition of Motorsport Magazine;
"…and of the 4.5 litre model's George Burton, in his modified three carburettor job made very good time (31.11sec) in spite of having to change gear with his left arm, having broken the other cranking the car."
During the years 1956-1967 the Firle Hill Climb came under control of the B.A.R.C (British Automobile Racing Club). On the 2nd June 1957 the B.A.R.C event combined the Hill climb and 50-mile road race, held the day before starting at the Grasshopper Inn near Westerham, with intermittent driving tests, including one at Butts Hill, Willingdon, and then on to Eastbourne, via Beachy Head.
The Hill climb at Firle was well liked as a venue and the 1966 Autocar magazine noted;
" The hill covers 600 yards, and if the weather is fine the setting is really superb."
The event grew from strength to strength with many a B.A.R.C. attending to take the Bentley Owners Club on at their home ground.
Notable racers include Patsy Burt, a well-respected and well-liked driver who had significant successes throughout the 1950's-1970's. She raced at Firle in her Cooper and Cooper Climax and twice went on to set not just the ladies record but also the fastest time overall – regardless of car class or gender. Her car was always finished in a distinctive 'Burt Blue'.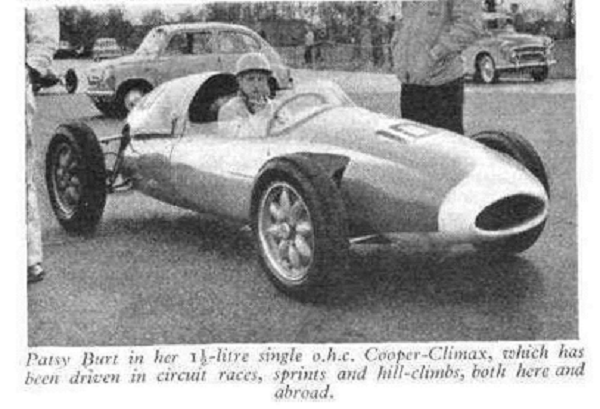 Image from Motorsport Magazine
Clearly racing was an intrinsic part of who she was. The obituary, in the Telegraph on her passing, in 2001 noted that she had "On her 73rd lap retired due to a mechanical problem…"
Racing successfully continued under the BARC until 1967 when an accident involving a Lotus Elan and some ramblers forced its closure after the event was deemed unsafe and unmanageable.
In line with many things of this nature the course became a distinct memory and the drivers who once filled the air with the roar of engine noise and enthusiasm left Bopeep behind for other locations.
It seemed destined to disappear in a haze of childhood memories known to those who had once stood as spectators on the banks and watched the hill climb spectacle unfold.
So, it stayed until 2014 when its steep incline and twisting nature was discovered by Rob Bryant who decided on one of his country walks to take a different path. He was struck by the realisation that "this would make a great place for a hill climb". It seems to have been destined to return and after subsequent investigation he was thrilled to discover it's forgotten history. He founded the Bo Peep Drivers Club and vowed that the hill climb would return!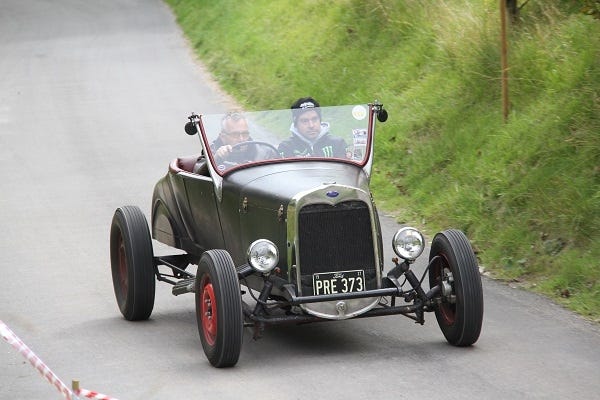 Image credit Team Colorado

Eighteen months on and the event had its necessary permissions, local landowners were on board and the council allowed for the one-day closure of the lane. Four years on from that, the event goes from strength to strength, and, whilst remaining loyal to its heritage it is breathing new life into this once forgotten piece of Motorsport history.