Team Colorado – 2020 Season Preview

Well, we are just about recovering from the 2019 Rally Season here at Team Colorado.
We still have a slightly damaged Bertie Beetle, but we do have a running 1964, 1500s, Type 3 Notchback called Herbert.
Herbert was debuted in 2019 at the Volksworld Show on Just Kampers stand in the Esher Hall. He has been in storage since the very early 1990s and seemed to attract quite a bit of attention, however when leaving the show under his own steam, the newly rebuilt engine seized!
Upon stripping it down again and reassembling it the head studs started to pull out of the case – there was little left to but buy a new crankcase! The new engine was assembled around this new case, by a good friend of ours Paul Dickinson from Bristol.
With this new engine in the car now we are ready for the 2020 season. Herbert, with the new engine, was taken to his first event, albeit static, at Race Retro at the Stoneleigh Showground (previous home of VW Action, back in the day).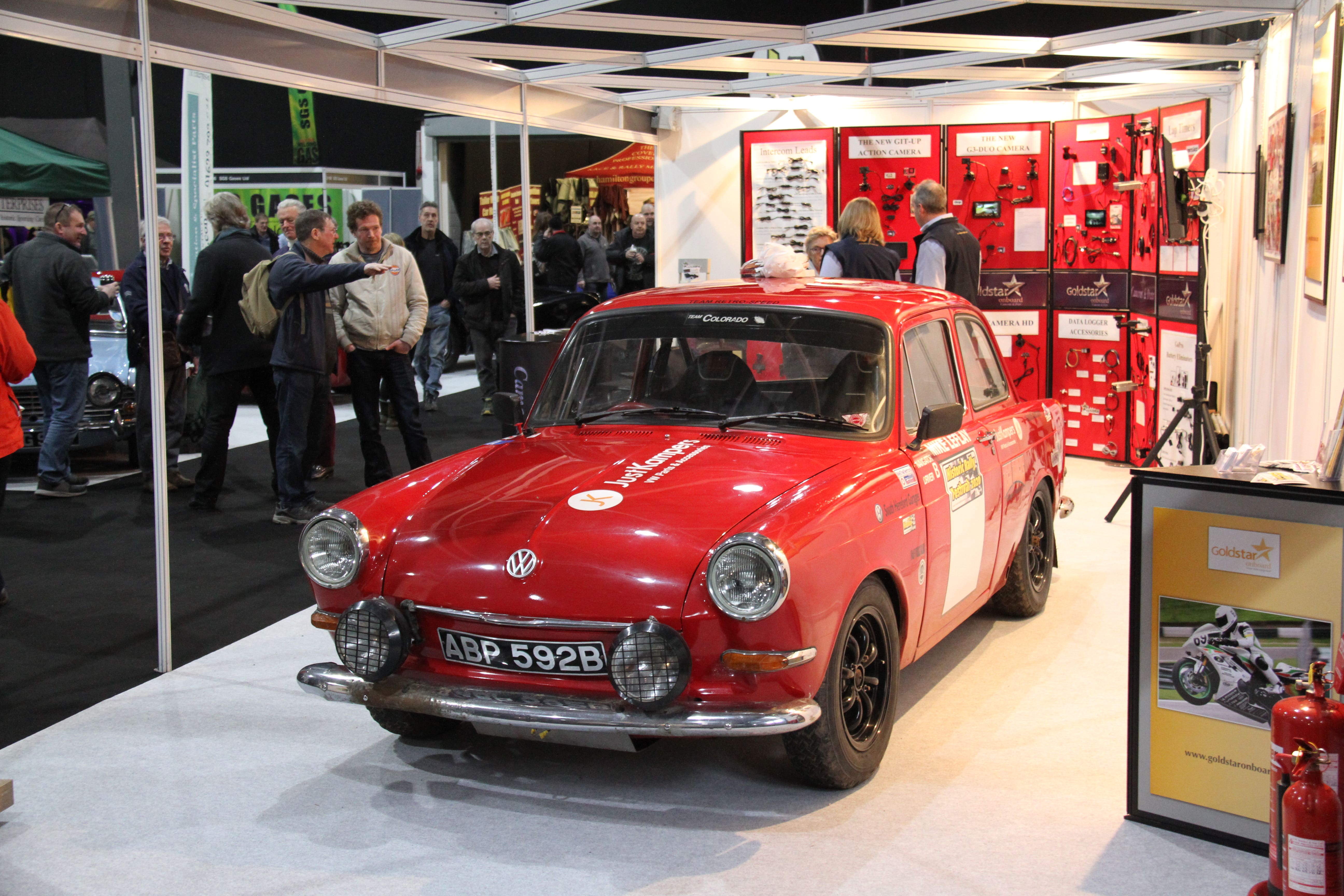 We spent 3 days on the Goldstar Onboard stand and he was very well received indeed with the rallying fraternity. He had his first, pre-rally, logbook inspection which gave us a little list of jobs to do on him. As he had been off the road for so long and not partaking in events, his old rally logbook had expired, meaning that various items needed to be updated, improved upon and modified so he could be used in 2020 and beyond.
The list wasn't nearly as bad as we had thought it would be, being limited to film having to be applied to the inside of the windows, some adjustments to the roll cage mounting (always good to improve this safety device) and making and fitting some approved mud flaps.
So, when is our first event in 2020? Actually, this will be the Corbeau Seats Rally in Clacton, Essex on the weekend of 25 & 26 April.
The Corbeau Seats Rally Tendring & Clacton will be joining the prestigious British Rally Championship for its third running on 25th & 26th April 2020.

As the only round of the 2020 British Rally Championship (BRC) in England, Chelmsford Motor Club is delighted to build on the success of our inaugural event in 2018; the first to use new closed roads legislation in England, and our subsequent event in April 2019. We'll feature a new spectator stage on Clacton seafront on the Saturday evening, run twice, to bring the rally to the heart of the local community. On Sunday it will go out into the lanes, for three loops of four stages, with several designated spectator viewing areas and facilities.
We are then partaking in the Historic Rally Festival on the 6 & 7th June in Weston Park, Telford.
The event is organized by the Rallying History Club. The event will feature 80 specially selected cars to take on the famous stages around the 1,000-acre estate including the iconic water splash!
We have then been invited to Goodwood Festival of Speed 2020 and will have Herbert on the Rally Stage for the first time.
In between this, we will also be at the Volksworld Show 2020 and also Stanford Hall VW Show, however, we will only have a Rally Car at Stanford Hall.
So, what of Bertie and his damage? Well, he sustained some damage during the Roger Albert Clark Rally at the end of 2019 which we have to repair. Especially as the new 1300 engine we assembled for this event is running so well.
We have this in hand and thank you to Neil Oakley of Litesteer for rebuilding the spare steering box we have. Once this is fitted and we have repaired some cosmetic damage (bent wing and damaged running board), Bertie will be back out and about.
He may even make appearances at some other VW shows too Please keep your eyes on our website for more info on what is going on – www.teamcolorado.co.uk and give us a like and follow on our Facebook page.
See you all soon VW and Rally fans!
Team Colorado