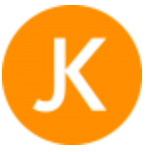 More from this author
Sun Hat France - Our second 'Featured VW Business'
Introduce Yourselves.....
We are Liz & Jeff Bishop and we live in the South Of France. Our own adventures started 25 years ago when we decided to take two years out to tour Europe and North Africa in a campervan. Although not a VW, it ignited our love of 'a little home on wheels' and the free wheeling lifestyle. Our two year journey was life changing and we made the decision to move to France, where for many years now we have successfully run our mobile home holiday rentals on Camping Eden on the Cote d'Azur.
Introduce Your VW's....
Both our campervans are also well travelled, they started life in Oregan, USA. They were shipped over to the North of England to be restored and then Jeff picked them up and drove them - (one at a time!!) all the way to down Provence.
Cassie is a 1978 T2 Bay Window Westfalia, LHD now fitted with power steering.
Joe is 1974 T2 Bay Window Westfalia, LHD now with newly fitted reconditioned engine.
Choosing the colours schemes was great fun, we wanted to choose colours that would compliment their new sunny surroundings, eventually deciding on two pastel colour schemes. Jade Green for Cassie and Savannah Beige for Joe, both matched with Pastel White. Alongwith their brand new interiors and bespoke cabinetry they are both just stunning.
Introduce your Business:
For a long time we had been thinking of ways to diversify a little from our Mobile Home rentals and ideally wanted to do something we could run from our home in the Heart of Provence, an area of outstanding natural beauty.
Our VW hire plan actually got hatched on the long drive back from a holiday in Southern Spain. A rather nice VW campervan passed us en route which set us to throwing a few ideas around, by the time we got home we had settled on finding two Classic VW's to be completely restored. A high standard but comfy finish was very important to us.
Around Christmas 2013 we found Morecambe & Wize on the internet and went to meet Mark on a visit back to UK. We were very impressed with the vehicles he was working on and felt we were in safe hands. We placed an order for two 1970's T2 Bays for delivery a few months later.
As work commenced on the restorations in the UK we turned our attention to creating a new website to showcase both sides of our business www.sunhatfrance.com .
Once ready Jeff travelled back to Morecambe to first pick up Cassie, and later Joe, in order to drive them back down here to the South of France. One in the depths of Winter with a heater that didn't work and one during the hottest Summer on record with a heater that wouldn't turn off! These Classic vehicles don't like to be rushed along as anyone who has driven one will no doubt tell you! They each have their own personality traits, very much part of their charm and appeal. It was an extremely long drive home for Jeff, ask him- he'll tell you all about it !!!!
We were sure that our idea of 'Pick me up in Provence' would work. People could either drive down in their car, (and leave it with us to look after), or fly in to either Nice or Marseille (where we meet clients and bring them back to our base in Cabasse). Once there they pick up either Cassie or Joe and their holiday begins immediately - you drive away straight into the stunning wine growing area of Provence famous for its Rosé.
We had hoped to have everything in place to launch our Classic VW Camper hire company ready for Spring 2015. Unfortunately this wasn't to be, due to shipping problems from the States Joe was badly delayed, and, we had to be content with only having Cassie for our launch year.
We can't say that this wasn't stressful because we had made a big personal investment into this new venture. Anybody who knows anything about the world of VW's will know that they are always a work in progress, and, sometimes things can go wrong at the most inopportune moment! On occassion this has happened, but, generally speaking we are delighted with how our first season has gone.
People have already fallen in love with Cassie and in hiring her have created unique unforgettable memories for themselves. We are really looking forward to 2016, when both our Classic VW's will be seen tootling around the sun dappled country roads of this beautiful part of the world. It's a privilege to be a part of those happy memories.
So if you have a great business idea for your VW, even though they each have their own personalities, go for it, there is such a culture of support within the VW world, you will always meet someone willing to help you as we have found out this Summer.
We felt the pull of these lovely nostalgic Campers and now feel that we have come full circle from where our adventure began all those years ago. They will be with us for many years to come.
So if you fancy a holiday in a stunning location in equally stunning VW's, why not contact the lovely Liz and Jeff, and see if Cassie or Joe are free to whisk you away to create some beautiful memories...

www.sunhatfrance.com